Bearing witness with The Save Movement and Viva!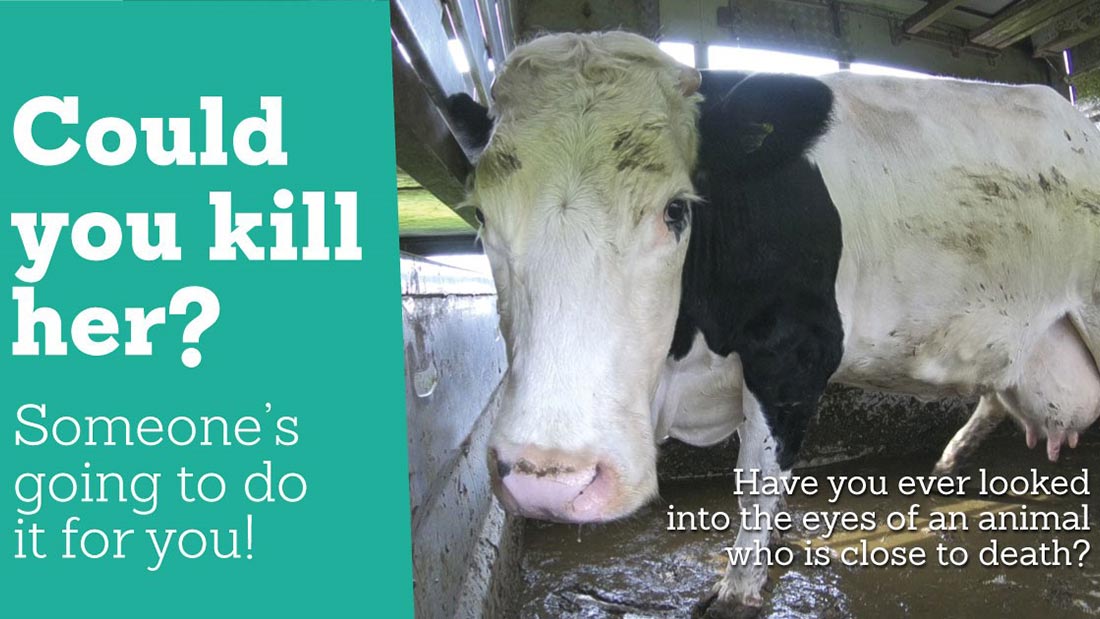 Have you ever looked into the eyes of an animal who is close to death?
This is exactly what activists do when they bear witness to the dairy industry with The Save Movement and Viva!.
Campaigners across the world are bearing witness to sad and frightened animals who are about to be killed for the dinner plate.
The photos and video taken by The Save Movement give these animals the recognition they deserve and help to awaken compassion in people. Their eyes can tell us not just about their last moments on earth but also the suffering they have endured throughout their life. Just like us, dairy cows need to be pregnant to produce milk and so, in order to satisfy demand, cows are forced to give birth every year until they are exhausted – then they're sent to slaughter.
Following her nine-month pregnancy, their babies are cruelly taken from her within a day or two.
When she is loaded onto the transport truck on its way to the slaughterhouse, she is exhausted. And heartbroken.
The eyes of a cow reveal a lifetime of suffering. Getting up close and personal with these animals is an emotional experience. Each has a story to tell.
When the suffering of another creature causes you to feel pain, do not submit to the initial desire to flee from the suffering one, but on the contrary, come closer, as close as you can to him who suffers, and try to help him." – Leo Tolstoy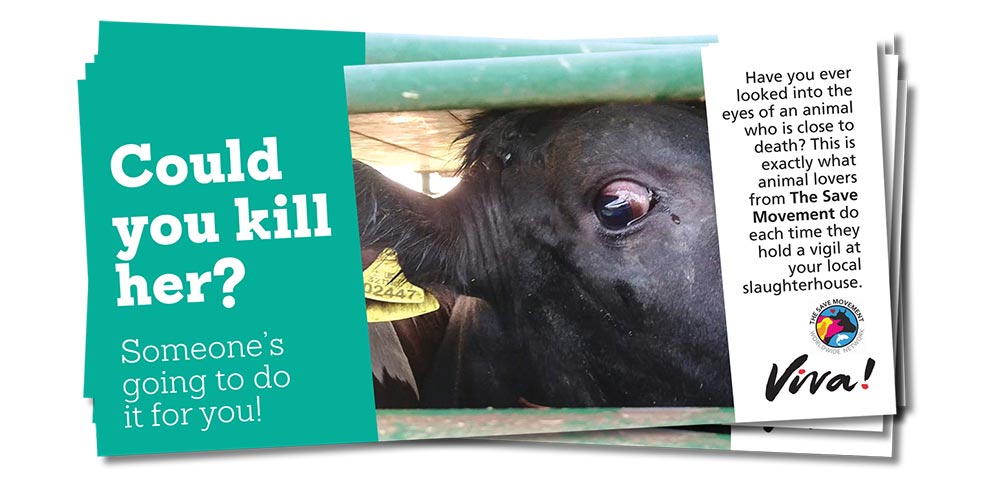 Get involved – order a FREE door dropping pack below (including 100 leaflets)!
Fill in the form below and we'll send you materials! Please note that we can currently only send these free materials to UK residents.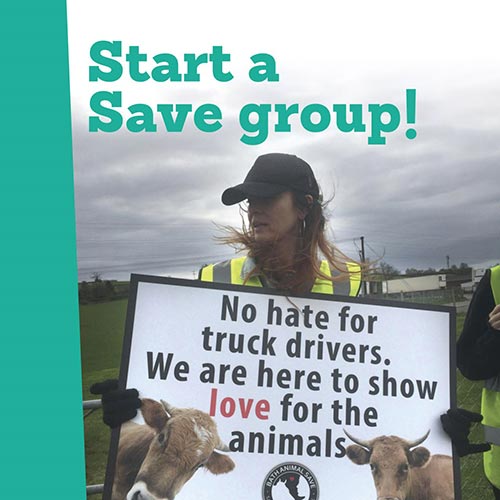 Start a Save group!
Bear witness of the plight of farmed animals in your communities and start a save group where you live.
The Save Movement says:
"We welcome interest from individuals like you, and hope to inspire you to start a save group wherever you live to make slaughterhouses have glass walls as well as to show the peaceful and just alternatives: forever homes at farm sanctuaries and a just transition to a nonviolent, whole grain, plant based, that is – vegan – society."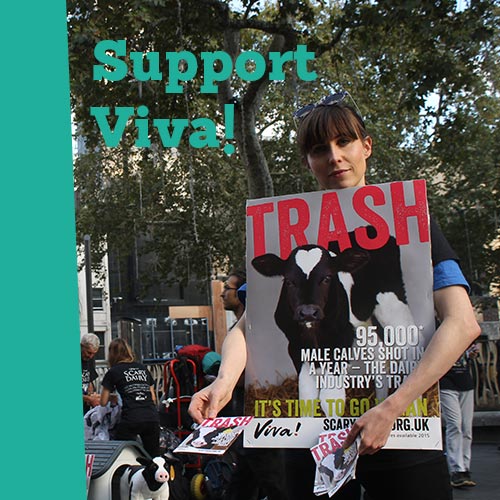 Support Viva!
Viva! – Europe's largest campaigning vegan organisation – supports The Save Movement!
Through impactful undercover investigations, we reveal the horrors of farming industries like the dairy industry. Our innovative campaigns such as TRASH continues to impact on the lives of millions of people and turn them vegan through huge billboards, digital ad vans and street events; Scary Dairy, which has included our 'Viva!ccino Coffee Bike Tour; Moo Free May; the Vivalicious Ice Cream tour, and our Dairy Face Off campaign which takes our undercover investigations onto the high streets of Britain.
Scroll up