Volunteer at Viva! Poland's Animal Sanctuary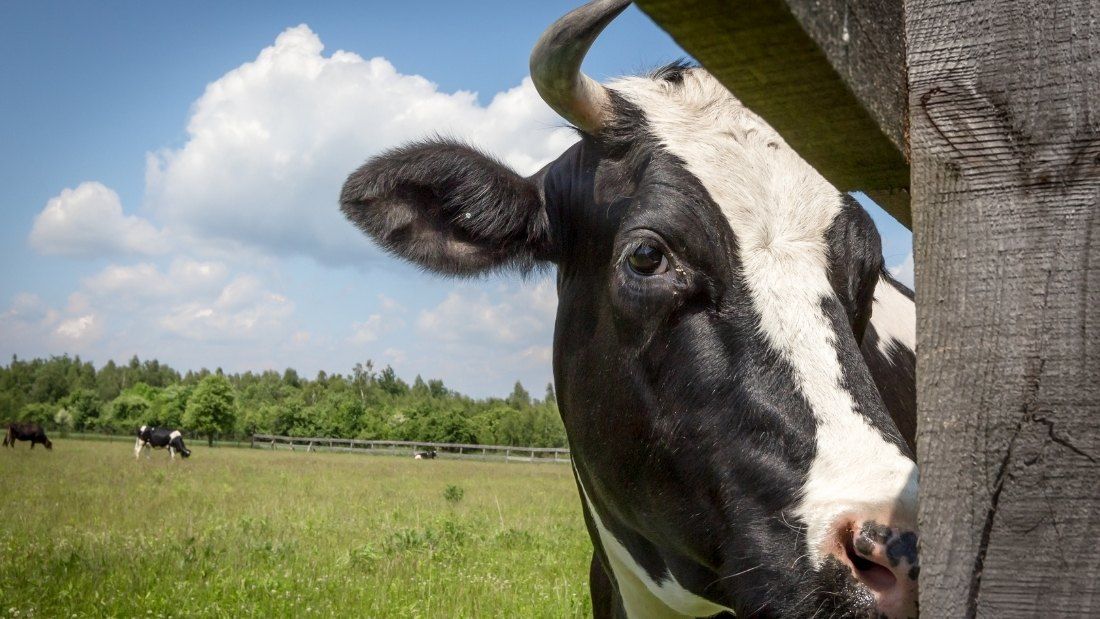 Located about an hour out of Warsaw, the Korabiewice Viva! Poland sanctuary houses around 520 animals per year. 120 of these animals have been taken in from refugees since the war in neighbouring Ukraine began in February 2022. The Viva! Poland staff and volunteers are working tirelessly to care for these animals and to rehome as many cats and dogs as possible.
The sanctuary is a beautiful place, 60 acres of pretty fields and with a road running through a section with enclosures for dogs on either side, as well as cat houses with enclosed gardens. It is also home to about 40 horses, some rescued from the meat trade, 40 goats, 12 rescued pigs, cows, chickens and geese who bite your bottom given the chance! There are also 14 beautiful Arctic and silver foxes, and two racoon dogs, rescued from the fur trade.
Do you have any experience caring for animals and/or have two weeks or more to spare in order to help out at this wonderful sanctuary? If so, please get in touch using the form below and we will get back to you as soon as we can.
Thank you so much for your interest in our sanctuary. Volunteers are crucial! We look forward to hearing from you!
What's Involved?
The sanctuary has all kinds of work available, depending on what kind of experience and preferences you have and depending on what is needed most at the time. Jobs generally could include walking dogs, cleaning dog enclosures, cleaning cat enclosures, cleaning out horses (and other big/farm animals like cows and goats) and feeding and providing water to all animals on the site.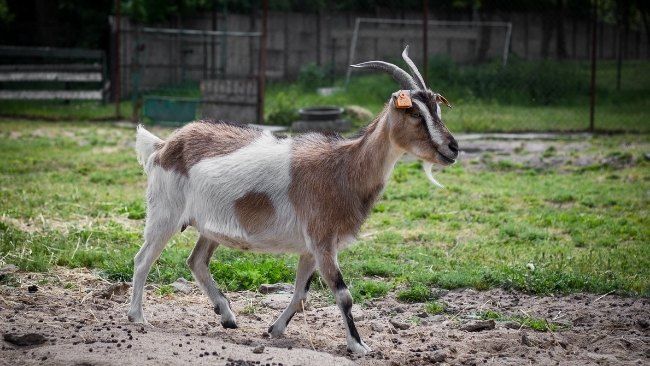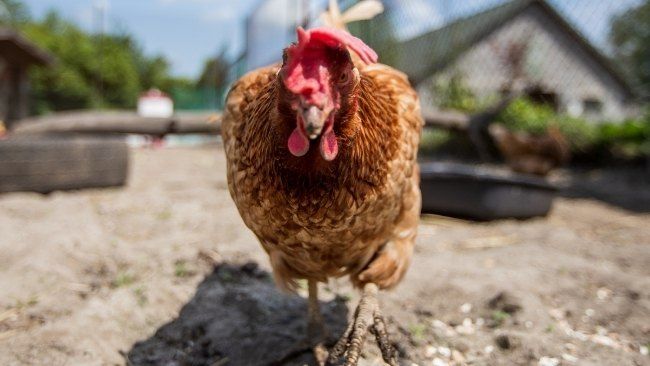 Viva! Poland can offer you a room with access to a kitchen, washing machine and bathroom.  The sanctuary accommodation is on-site which means it is beautifully situated in Polish countryside, but slightly isolated. The nearest supermarket is a 10 minute drive away (which staff drive the volunteers to). Please note, to volunteer at the sanctuary you fund your own transport but accommodation is free.
Two of our incredible UK supporters have already travelled to Poland to volunteer at the sanctuary – see their stories below.
Lisa Buck
Lisa Buck, long-term Viva! supporter, drove her van, loaded with donated food, carriers, leads and other companion animal supplies, from Norfolk to Poland – 1,000 miles! – to drop the donations to Viva! Poland's offices for distribution to Ukrainian refugees. She then volunteered at our Viva! Poland sanctuary.
The sanctuary has about 40 rescued horses and Lisa, who is very experienced with horses, immediately got stuck in, helping to care for these beautiful, noble animals. She said: "Horses are my background and I've never been with a herd of horses who are so happy and their energy is beautiful. Dorota has taken me under her wing and is amazing. I give hay and turn them out and clean stables, brush, feed, just normal stuff.  They are out all day where they can display honest horse herd behaviour. It is beautiful to watch and it teaches you so much."
What an inspiration!
Jo Dixon
Fantastic regular Viva! UK volunteer, Jo Dixon, volunteered at our Viva! Poland Sanctuary for three weeks. She talked to Juliet about her intense and rewarding experience, with her focus at the sanctuary on helping dogs. We watched Jo connect with two blind dogs, one is from the Ukraine and was utterly lost as his 'dad' has died and he couldn't understand the chaos.
Jo said: "I was able to help with the basic workload and walk dogs who were perhaps walked less often due to their fear of people, their strength on the lead or the fact they didn't have a volunteer allocated to them. I could also be an extra pair of eyes and report anything that was out of the ordinary, for example, blood found on poo or a lump which turned out to be a cyst. I mirrored the staff's shifts working 8am until 4pm and for this period I needed to remain focused and responsible – so the shifts were tiring.
The staff team is committed, focused and very welcoming. English isn't their first language and for many they hadn't spoken English since school. I was humbled that everyone wanted to talk with me and really tried to speak in English; for my part I spoke slowly and with purpose. We often laughed and despite the language barrier were able to share a joke.
Throughout the three weeks I was there, I felt supported and often asked questions. I feel grateful to have had the opportunity to volunteer at the Viva! Poland sanctuary. The team were incredibly friendly and I was able to learn so much about the dogs. Above all else the experience highlighted again the uniqueness of every animal and the need to co-exist with them in the most respectful and reciprocal way possible."
The sanctuary is about to take another 20 or so puppies from Ukraine, having already taken 110 cats and dogs. Thank you Jo, for helping the sanctuary in its hours of need.
Scroll up