Bird flu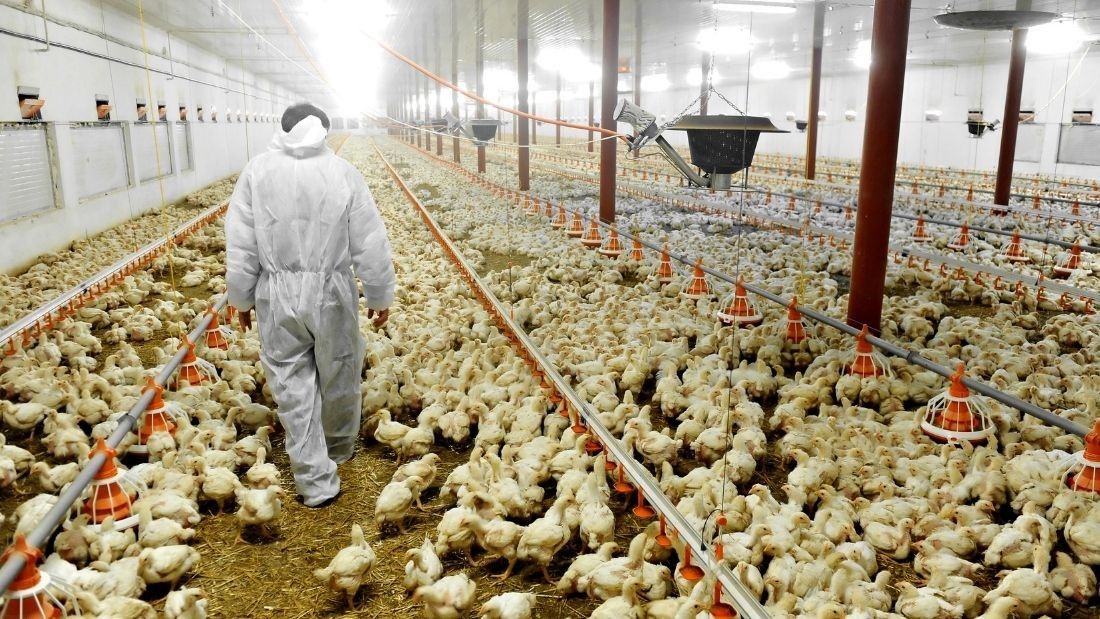 Avian influenza (bird flu) viruses are among the most dangerous viruses that can affect humans, with a case fatality rate ranging from around 30 to 60 per cent.
Scientists have been warning us for years about the pandemic threat posed by factory farms and wildlife markets and many fear that the next pandemic will be caused by a bird flu virus, making the jump to humans from poultry or pigs.
We've been here before; Ebola, HIV, SARS and MERS are all examples of zoonotic diseases that spread to humans from animals. These 'spillover' events can occur when humans invade wildlife habitats, at wet markets – where many different wild and domesticated animals are sold live and slaughtered – and in factory farms, where large numbers of animals are crammed into sheds, in horrific conditions.
Bird flu is a classic example of a zoonotic disease, and most pandemics can be traced back to avian influenza viruses:
The Spanish flu pandemic was one of the deadliest ever, killing an estimated 50 million people. Caused by an H1N1 avian influenza virus, it's not known precisely which animal it originated from but it was of avian origin, so likely came from farmed poultry or wild birds.
The next three pandemics were caused by pick-and-mix viruses of avian origin, combining elements from more than one virus. These are known as 'reassortant viruses' and may have evolved in pigs:
The H2N2 virus that caused the Asian flu pandemic (estimated to have killed around 1.1 million people), was probably the product of a wild duck virus combining, possibly in pigs, with one from humans. H2N2 persists in wild and domestic birds and a re-emergence in humans could pose a significant pandemic threat.
The H3N2 virus responsible for the Hong Kong flu pandemic that killed up to four million people is thought to have evolved from H2N2 by combining with another avian influenza virus (again, possibly in pigs) to produce a new strain capable of infecting humans.
Another H1N1 virus was responsible for the swine flu pandemic in 2009 that began in pigs in Mexico and spread rapidly across the world, killing up to half a million people. The H1N1 virus responsible contained elements of viruses from humans, birds, North American pigs and Eurasian pigs. The mixing most likely occurred in live pigs being traded internationally.
Swine flu is now one of the seasonal flu viruses that circulate each winter and if you've had flu in recent years, there's a good chance it was this one.
The problem with pig farming
Pig farming has changed dramatically in recent decades and scientists warn that pigs could play an increasingly important role as vectors of pandemic threats.
The problem is, pigs are susceptible to flu infection from birds, humans and other pigs, and viruses can combine in them to produce new ones, previously unseen. This mixing of viral genes is called reassortment.
When you move factory farmed pigs around the world, you risk spreading disease. That's exactly what happened when the international trading of live pigs led to the emergence of a completely new virus that caused the 2009 swine flu pandemic.
Scientists say that flu viruses had been circulating in pigs for at least 10 years before the 2009 pandemic, and suggest that the fact that flu viruses in pigs are not monitored, allowed this potential pandemic strain to persist and evolve for many years undetected.
The risks from poultry farming
Intensive poultry production also provides a perfect breeding ground for mutating viruses. Chickens are raised in closed, filthy, stressful and crowded industrial facilities, with little or no natural light –an important consideration as UV light harms viruses. We are literally handing viruses and other pathogens (see antibiotic resistance) the perfect opportunity to mutate into more deadly forms – a perfect storm of our own making.
The poultry industry likes to blame the spread of bird flu on migratory birds. However, whilst wild birds may contribute to the local spread of the virus, human commercial activities, particularly those associated with poultry, are the major factors responsible for the global spread of bird flu. The 2007 H5N1 outbreak in Sussex, for example, was traced to the trading of hatching eggs, birds and poultry products between the UK and Hungary.
If we are to avoid a bird flu pandemic then we need to end factory farming, before it ends us!
Frequently asked questions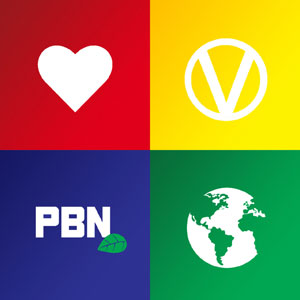 How Bird Flu Could Become A 'Global Tsunami' Affecting Humans As Outbreak Rages On
The UK is currently witnessing the worst bird flu outbreak in its history amid ongoing COVID-19 struggles – but is the government doing enough to handle it?
You might also like...
Scroll up