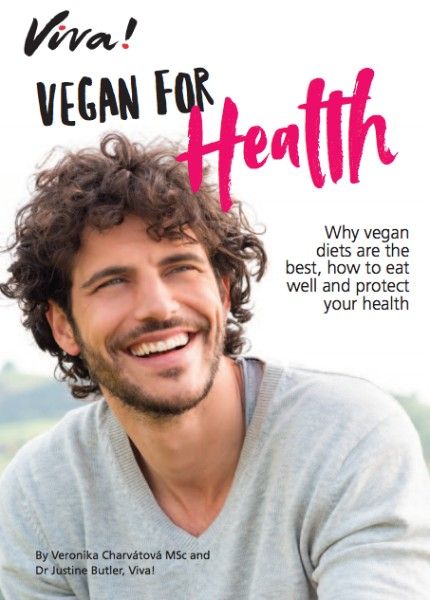 Why vegan diets are the best, how to eat well and protect your health
This easy-to-read guide summarises the huge health benefits of a vegan diet; reducing your risk of disease and providing everything you need to thrive.
With a clear definition of what it is to be a healthy vegan, it provides a guided tour through all the nutrients you need as well as a trip through the body showing how we are naturally vegan. Expect myth-busting facts and a few surprises along the way! This guide will leave you in no doubt that a vegan diet is the best way to improve and protect your health.