Easy Vegan Swaps for Cream and Custard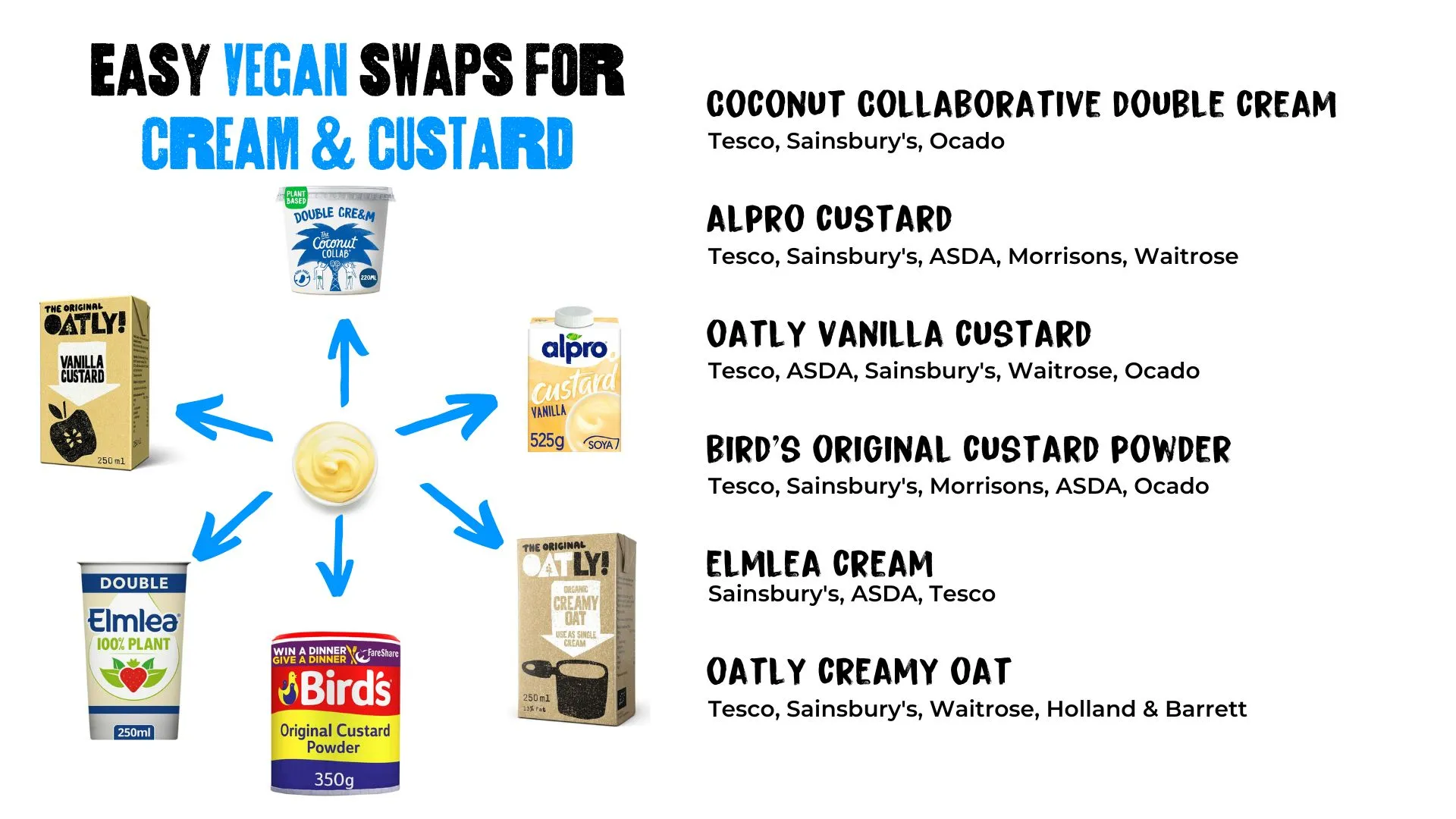 Strawberries & cream, a dollop of whipped cream on a cake or squirty cream on hot chocolate vegan-style? Yes to all!
Vegan cream has reached an all time high in terms of availability, deliciousness and variety – result! All the major supermarkets have at least one offering and many have several, make sure you check out the chilled and dry free-from sections. There are lots of single creams, thicker whipping versions too and there's even a vegan squirty cream! See our best of the bunch below…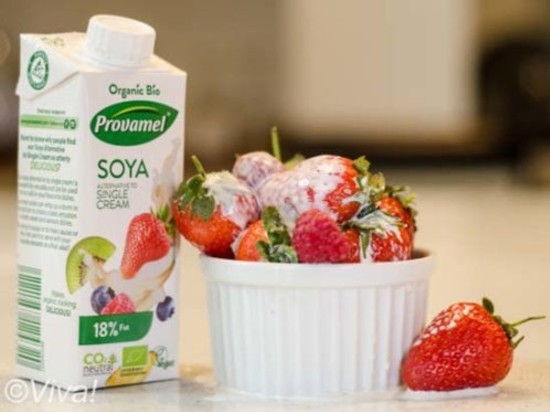 Provamel Single Cream
Provamel single cream is a great organic, single pouring cream and available in most supermarkets, independents and online.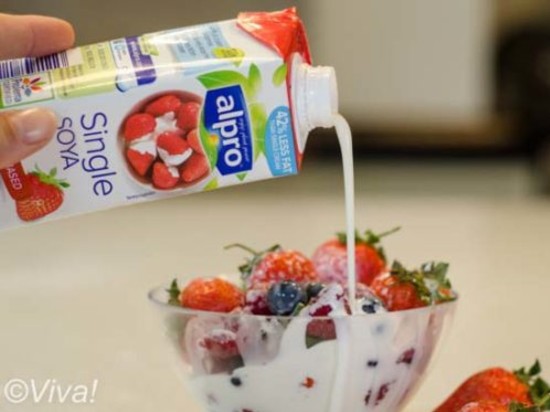 Alpro Single Cream
Alpro single cream is made by Provamel and is a really nice single pouring cream which can be used for cooking, desserts and any other way you fancy! The most widely available vegan cream out there.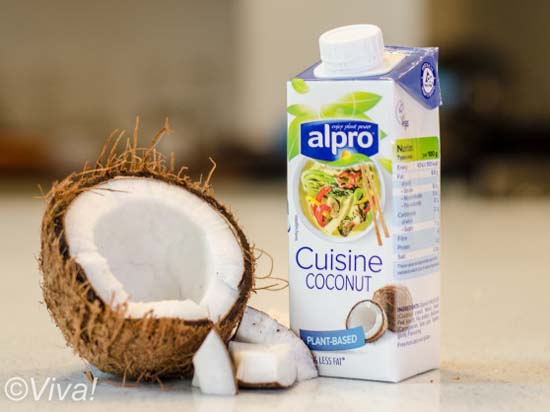 Alpro Cuisine Coconut
This is a pourable coconut cream from Alpro which is great for cooking (think Thai curries) but can be used however you like! Found in some major supermarkets, independents and online.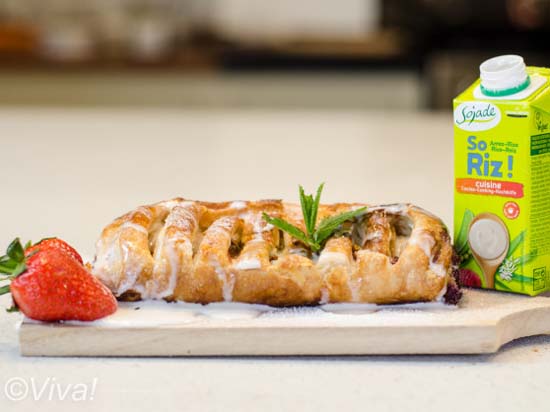 Sojade Single Cream
Sojade make soya cream and rice cream – both lovely, organic, simple ingredients and can be used in a variety of ways. Found in independents and online.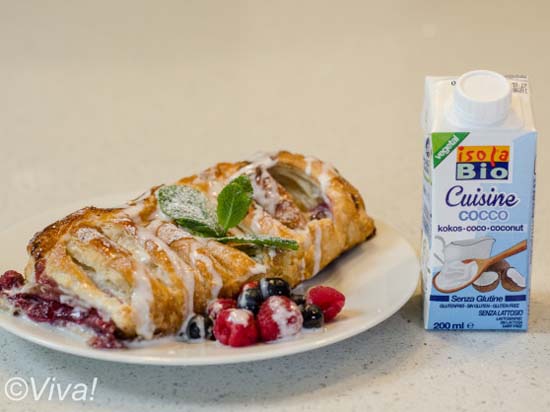 Isola Cocco — Coconut Single Cream
Another lovely coconut pouring cream which is great for cooking! Find in independents and online.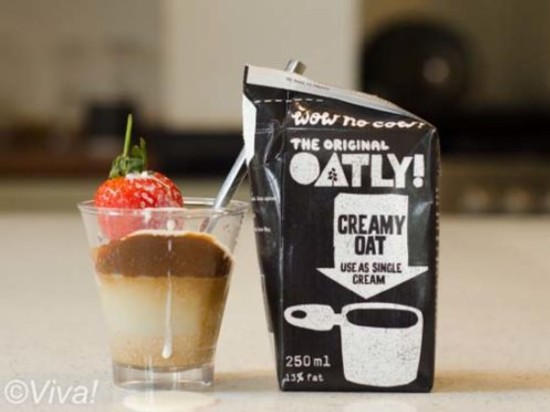 Oatly Creamy Oat
The Oatly single cream is tasty, very pourable and addictive! Can be found in some supermarkets, independents and online.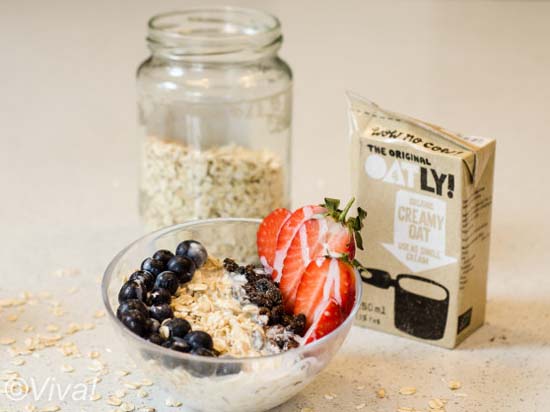 Oatly Organic Creamy Oat
Just the same as the Oatly original but organic!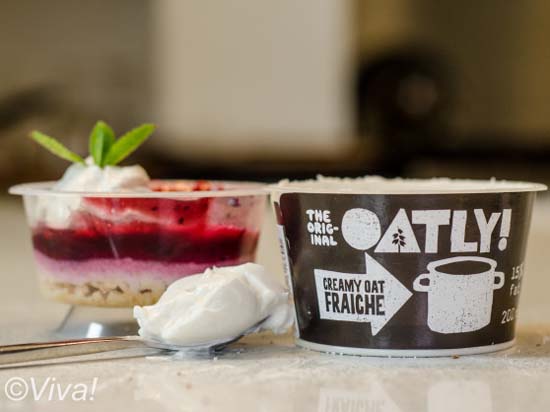 Oatly Creme Fraiche
So creamy, so delicious and so versatile! This is an amazing offering from Oatly… we love! Can be found in independents, some major supermarkets and online.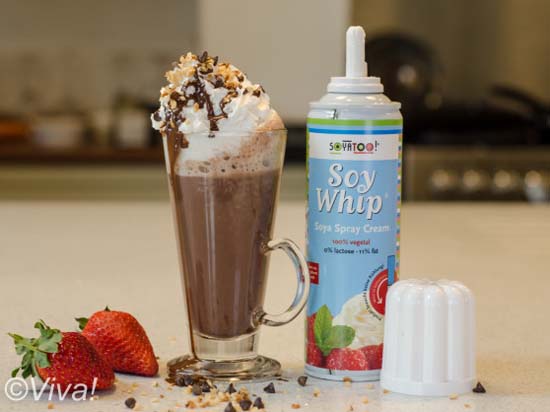 Soyatoo Soy Whip
This Soyatoo Whip is amazing! Think big squirty cream and you've got it – perfect for hot chocolate, fruit, desserts, straight in the mouth…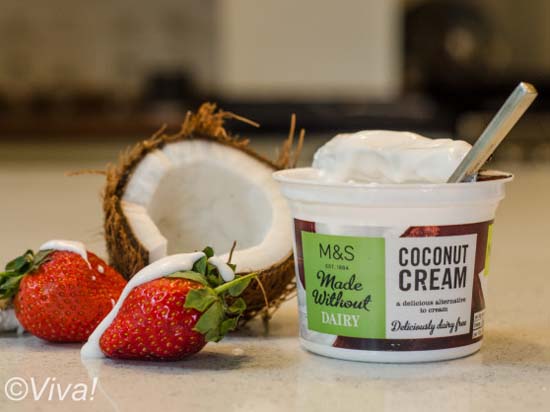 M&S
This M&S coconut cream is incredible – thick, creamy, tasty! Find it in their chilled free-from section.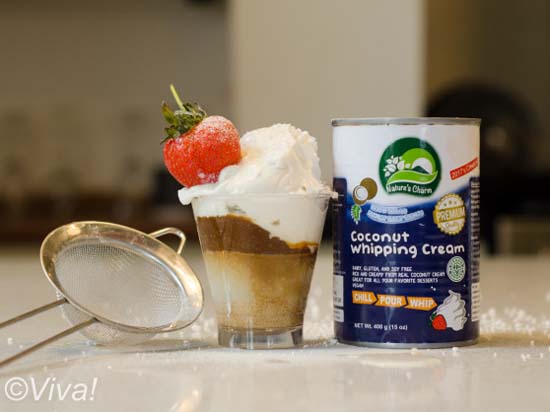 Nature's Charm Coconut Whipping Cream
We love this coconut whipping cream! You leave it overnight to chill then empty it out and whip. It creates an amazingly thick whipped cream! You can use tinned coconut milk in the same way but you only want the thick creamy layer on the top and not the watery liquid on the bottom (so separate them after chilling).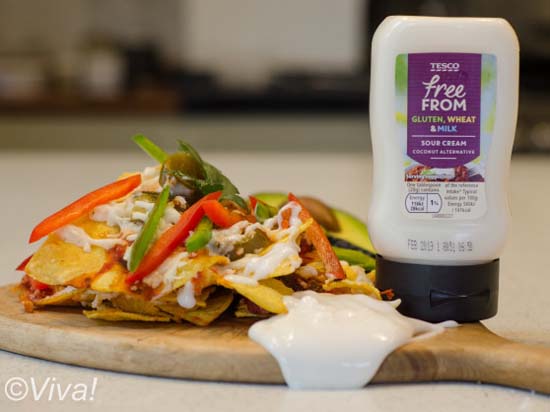 Tesco Sour Cream
This Tesco sour cream is great and found in nearly all their stores, along with Free-From Salad Cream which is even better! See the dry free-from section. Enjoy with nachos and tortillas!
Vegan custards are everywhere… and delicious!
Vegan custard is generally easy to find and tastes amazing. Even the instant versions are really creamy and lovely. Certain brands are available in every supermarket and there is always a good range in independent health food shops and online. Make sure you check out the chilled and dry free-from sections. Here are some of our favs!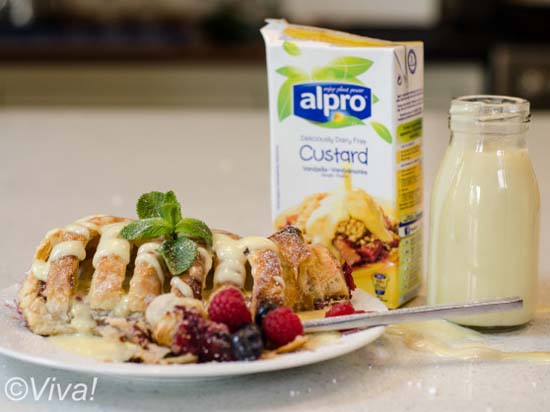 Alpro
The Alpro ready-to-use custard is available in most supermarkets and it's delicious! Just gently heat up and you're good to go!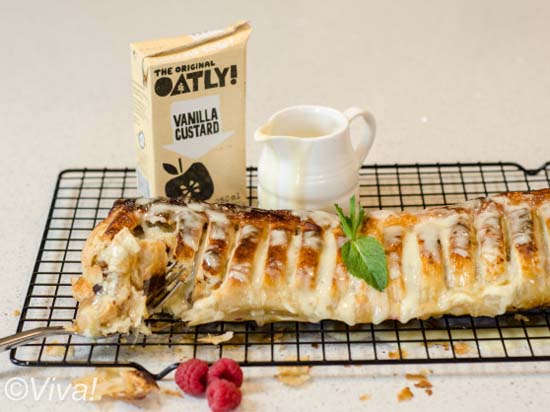 Oatly
Oatly products are growing and growing in popularity and their vanilla custard doesn't disappoint! Creamy, thick and tasty – it's another winner! Available in some supermarkets, independents and online.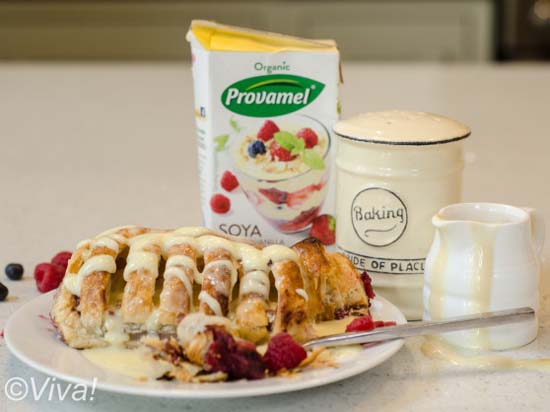 Provamel
This one is mm-mmm! Organic, ready-to-use, creamy… need we say more!? Well apart from the fact it's available in most independents, online and some major supermarkets!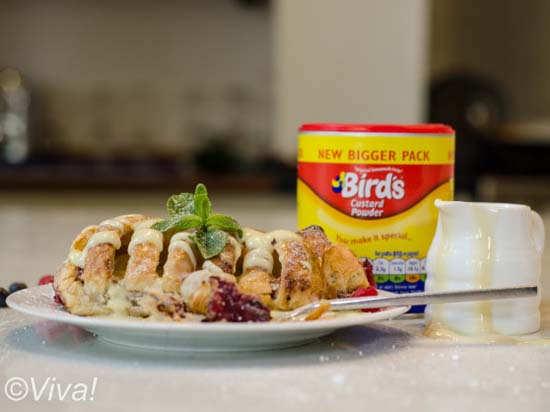 Bird's
This is probably the most well-known custard out there and guess what… it's vegan! Just add plant milk and you've got a great custard which is available everywhere. Some of the custards in the Bird's range aren't vegan so do check the ingredients.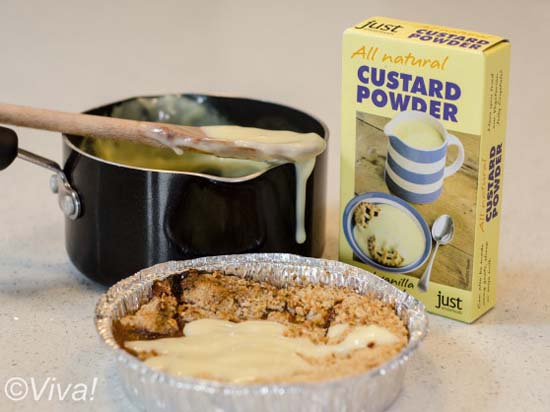 All Natural
This is an 'all-natural' custard powder, using minimal ingredients and no added sugar. It makes up to five pints of custard so great to keep in the cupboard! Creamy and tasty too!
Next: A vegan's guide to desserts
You might also like...
Scroll up