A Vegan's Guide to Yoghurt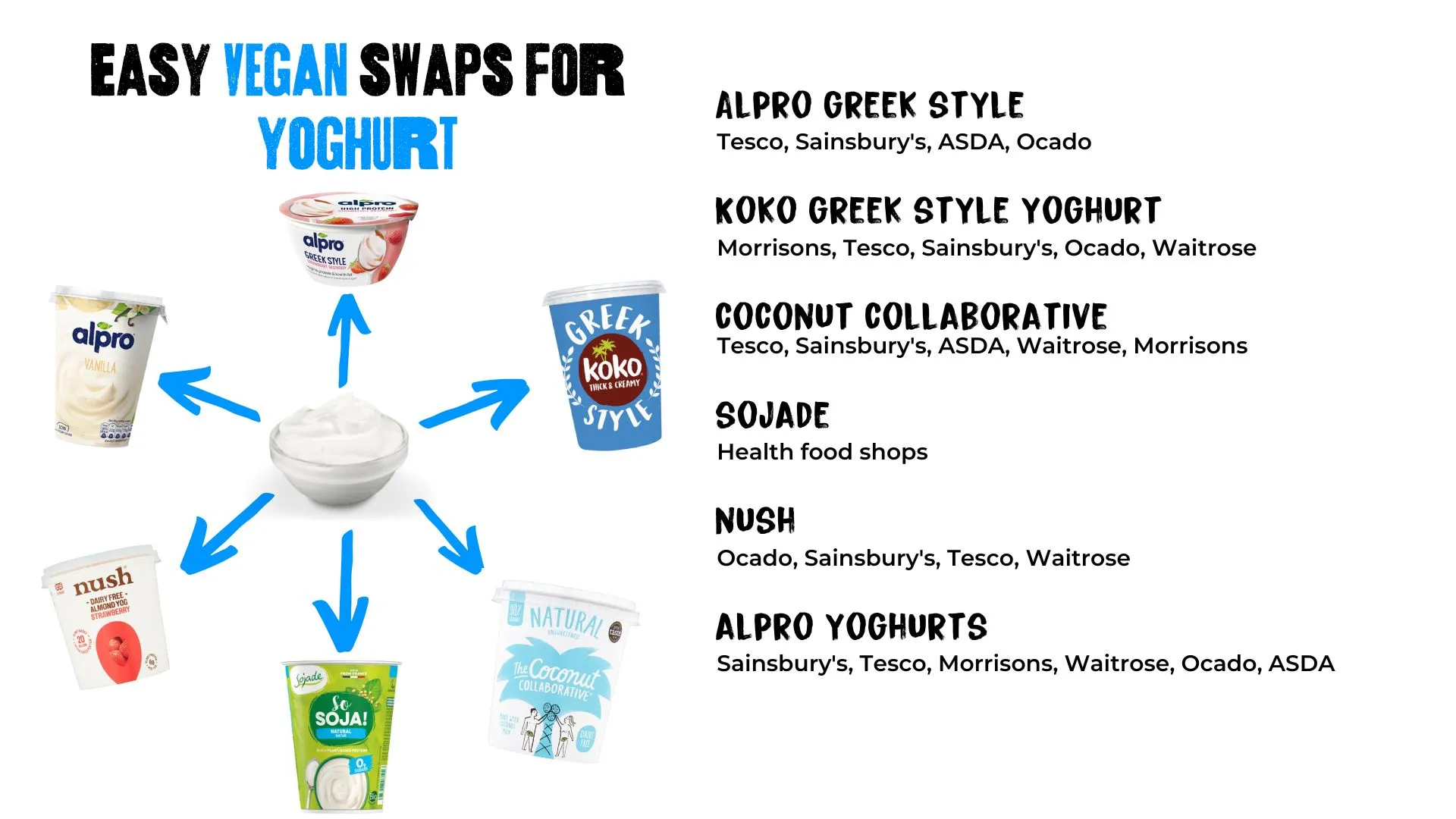 Love yoghurt? There's a lot of plant-based ones to choose from!
Vegan yoghurt is absolutely everywhere, delicious and comes in a wide variety of flavours, styles and ingredients. The most popular is the soya yoghurt but there's an abundance of almond, coconut, rice, cashew and even hemp! They are available in all supermarkets and many shops have created their own brand. It can be found in natural, sugar-free, flavoured and mini pots. It's much lower in fat than the dairy versions and often contains friendly bacteria. See our top picks!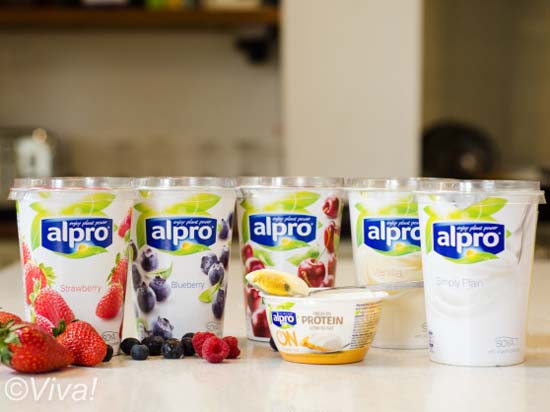 Alpro
Alpro is the brand you will see the most. All major supermarkets stock it along with some independents and online shops. It comes in the widest variety of flavours and sizes. Our favourite is the new Alpro Go On range… high in protein, low in fat and sugar and super delicious!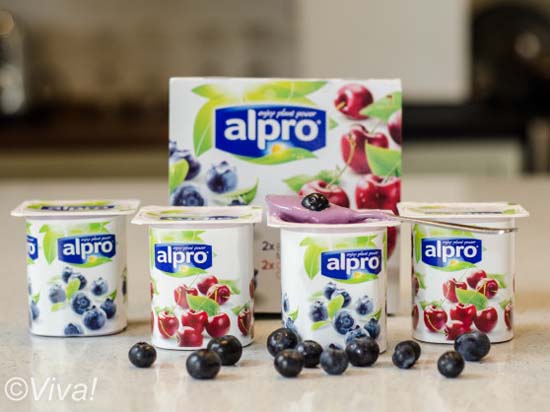 Alpro Minis
It's Alpro again but these ones in particular are a big hit with the kids! The mini pots can be found in most major supermarkets in a variety of flavours 🙂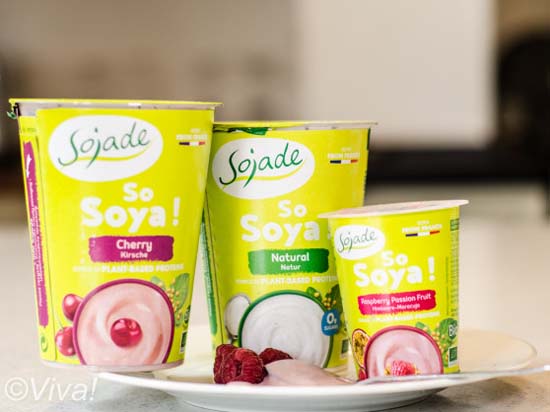 Sojade
We love the Sojade range! High quality, organic with lots of lovely flavours. The natural yoghurt is great for savoury dishes as it's sugar-free. Found in nearly all independents and online.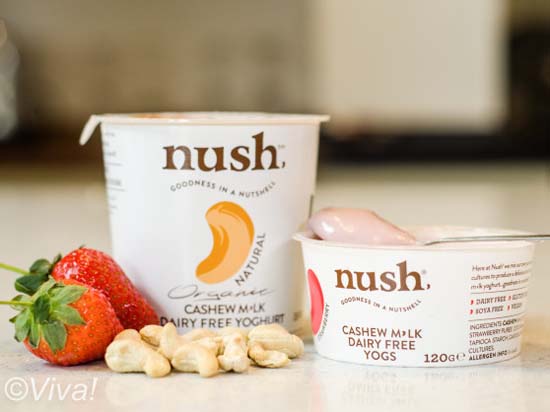 Nush
Nush yoghurts are delicious! Made with cashews or almonds… they're thick, creamy and tasty. Found in some major supermarkets, independents and online.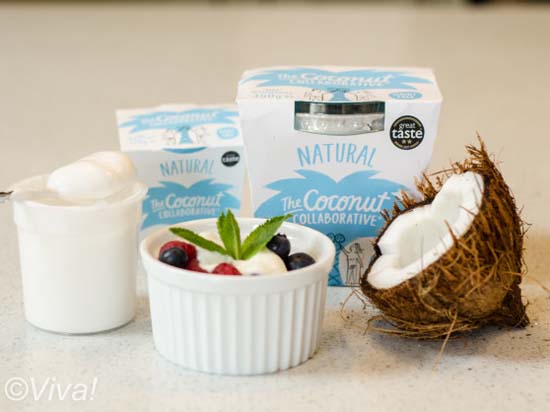 The Coconut Collaborative
If you love coconut yoghurt then you'll love this range! Delicious, high quality, no added sugar and available in two different sizes. The Coconut Collaborative have really nailed it!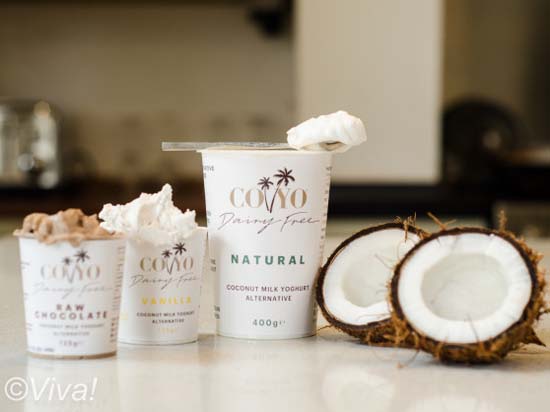 Coyo
Coconut yoghurt seems to split opinion to absolutely love or hate. The COYO range is amazing though fairly high in fat. It comes in a variety of flavours… we particularly like the salted caramel!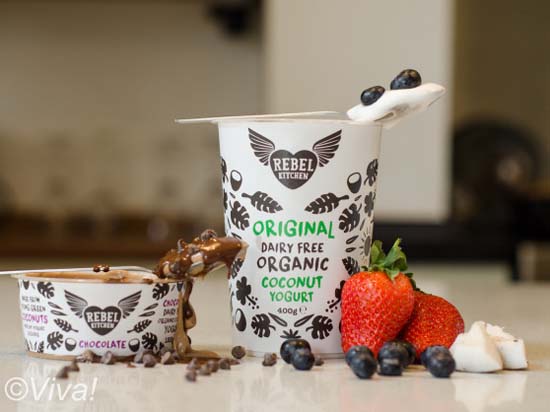 Rebel Kitchen
Rebel Kitchen coconut yoghurts are organic and made with live bacteria. They can be found in some major supermarkets, independents and online. We particularly like the coffee flavour!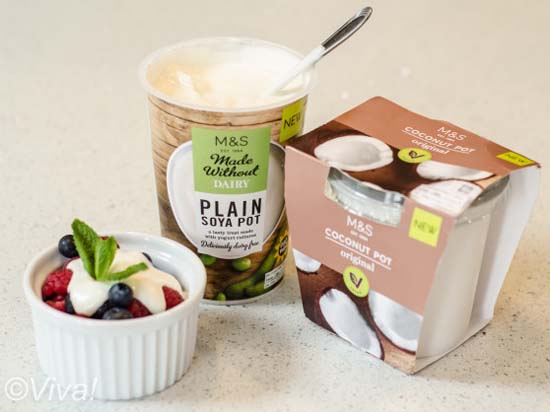 M&S
Loving the new range of M&S free-from yoghurts! Good quality, creamy and versatile.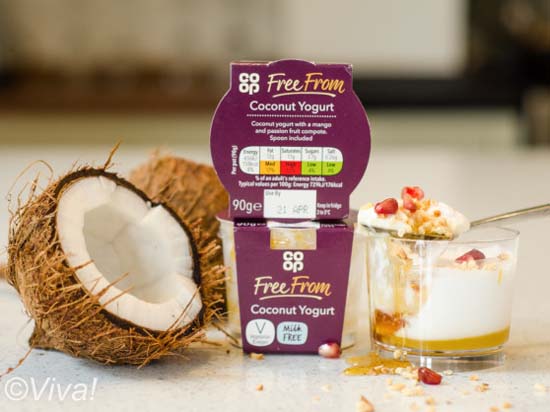 Coop
Coop offer a coconut yoghurt with fruit compote which comes in their take-out lunch section. It's a bit of a hidden gem so make sure you look hard for this one!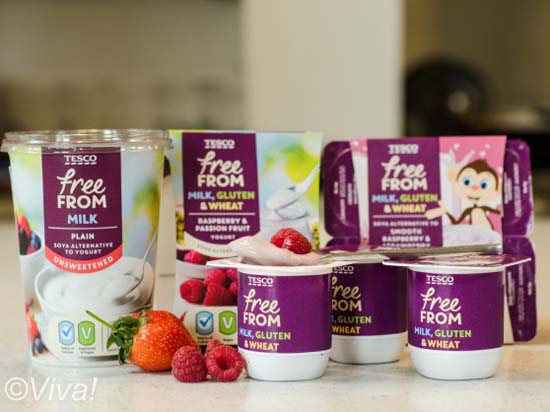 Tesco
Tesco have got a great range of yoghurts in natural, flavoured and mini pots. Popular with kids (and adults!) and super fruity. The natural unsweetened yoghurt is excellent for savoury dishes too.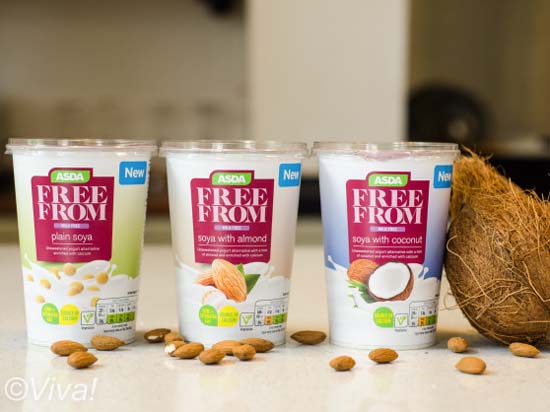 Asda
The Asda free-from range is getting better all the time. We really like the variety of flavours, sizes and the mini pots. A particular favourite of ours is the strawberry & mango!
You might also like...
Scroll up