3 in 4
Three in four of the world's new or emerging infectious diseases come from animals. Responsible for nearly three million deaths a year, these diseases are largely transmitted through trading wildlife (legally and illegally) and factory farming.
Introduction
Covid-19 is one of many zoonotic diseases including SARS, MERS, Ebola and HIV – which all came from animals. New viruses are appearing with increasing frequency. This pandemic is the worst we have seen for generations, but is a warning of things to come. As we continue to encroach on wildlife and expand factory farming, the threat of more pandemics increases.
The threat of a highly pathogenic bird flu virus looms large with the potential to kill 60 per cent of those infected. Larger than any terrorist threat! It might be an antibiotic-resistant superbug that runs riot. It's time to make the connection between eating meat and the decimation of wildlife, antibiotic resistance and disease outbreak. It's time to end factory farming and to choose vegan.
Where did coronavirus come from?
You may not have heard the word 'zoonotic' until recently, it sounds rather exotic! But did you know that measles, whooping cough, tetanus, polio, AIDS and the seasonal flu that circulates every winter all came from animals? The recent infectious disease outbreaks such as SARS, MERS and Covid-19 are just a few more in a long line of zoonotic diseases but what concerns scientists is that they are now emerging with increasing frequency.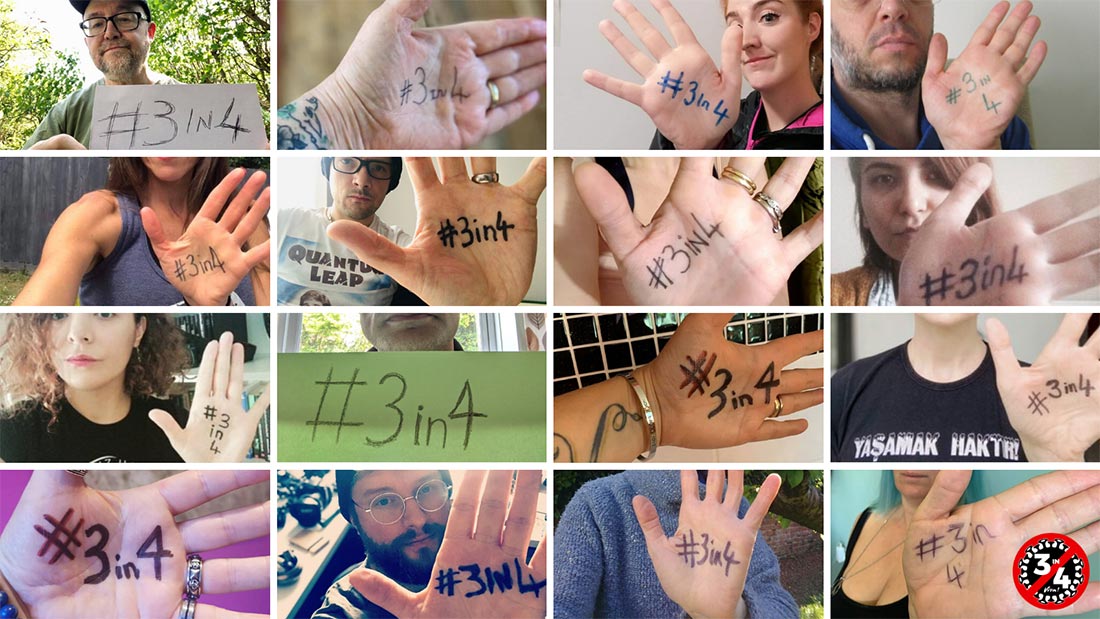 Join our Photocall
We're asking for your help in sharing our message. Post either a photograph of your hand or a paper note with #3in4 written on it to your social media pages.
In your post you can include the text:
Three in four new or emerging infectious diseases come from animals and factory farming is a ticking time bomb for future pandemics. The time to end factory farming and choose vegan is now.
Scroll up