Easy Vegan Swaps for Desserts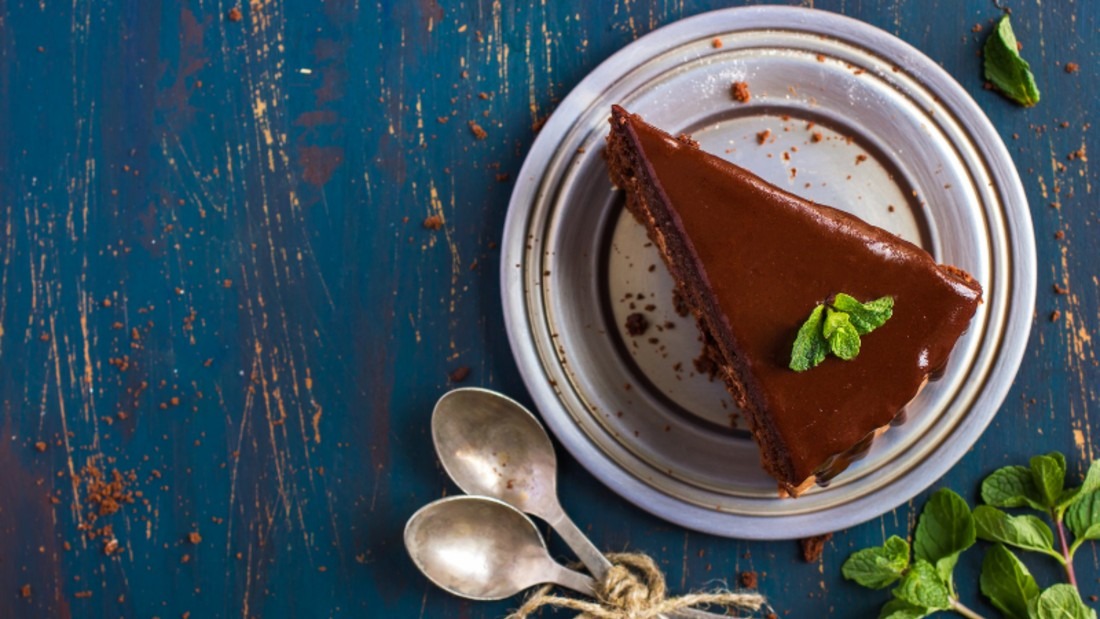 If you're a dessert lover then you're in luck as there are lots of gorgeous vegan desserts out there. All the supermarkets have several offerings and many now provide their own range. Independent health food shops and online sites also have a wide range and often different options than in the supermarkets. From chocolate pots to doughnuts to strudels and everything in between… check out our top tasty treats!
With a wide range of delicious dairy-free desserts, you'll never miss a thing!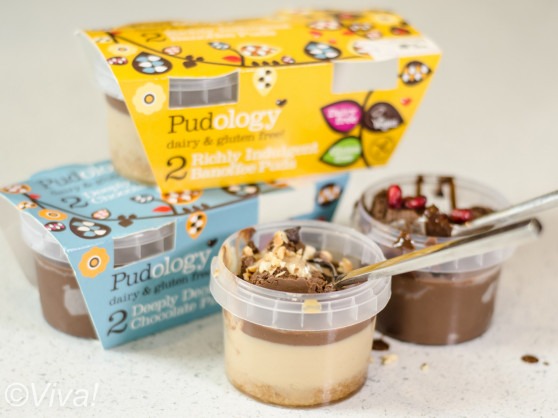 Pudology
Yum yum yum! Pudology desserts are amazing and available in independents, online and most major supermarkets. Indulgent, gooey and full of flavour – they're our go-to desserts!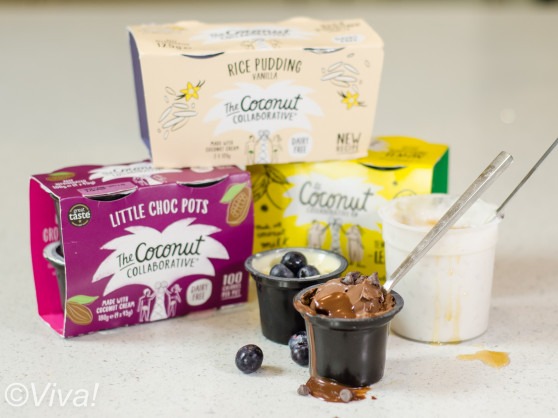 The Coconut Collaborative
Loving The Coconut Collaborative little pots and rice puddings! Available in independents, online and supermarkets. They're delicious and indulgent – we love the little lemon pots best!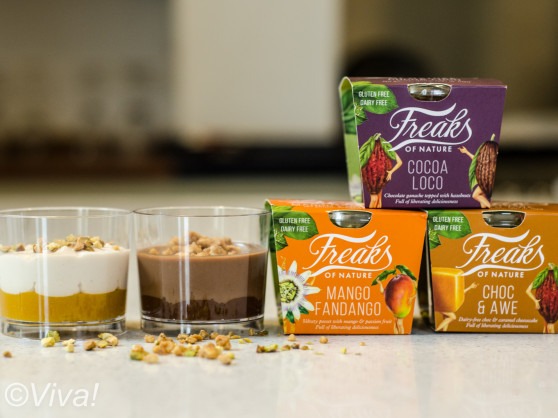 Freaks of Nature
Freaks of Nature have created the impossible… healthy, delicious and indulgent! We love their little dessert pots which can be found in major supermarkets, online and in independents.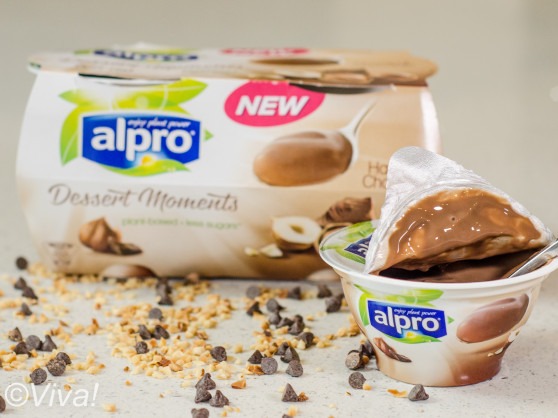 Alpro
Alpro offer an amazing selection of dessert pots and we love them all! Available in all the major supermarkets, independents and online, you can get that treat fix whenever you feel like it.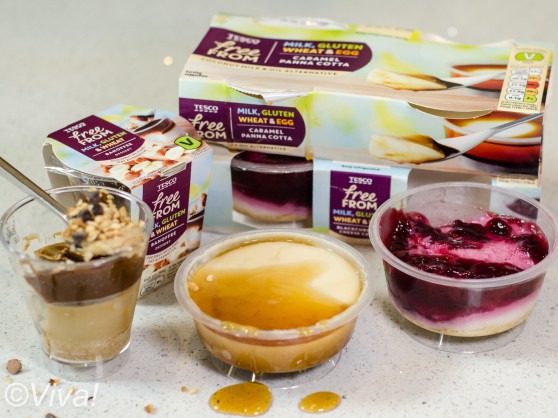 Tesco
Wow – we're really impressed with the Tesco selection of vegan desserts! Check out their free-from chilled and dry sections for a wide range of options including the free-from rocky road and their fruit strudel in the frozen section. Our favourite has got to be the blackcurrant cheesecakes!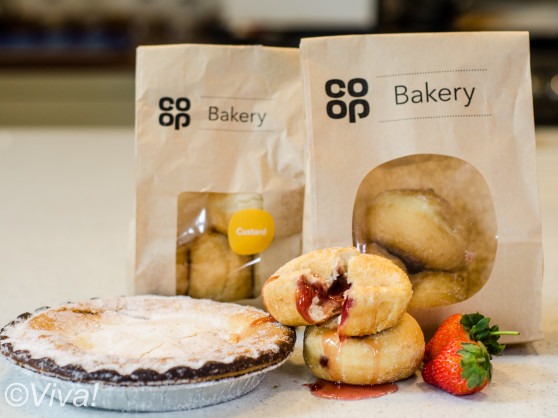 Coop
Yes you heard it right, the Coop jam and custard doughnuts are vegan! If you fancy some stodge, it's a great option. The fresh apple and cherry pies are also vegan… win win.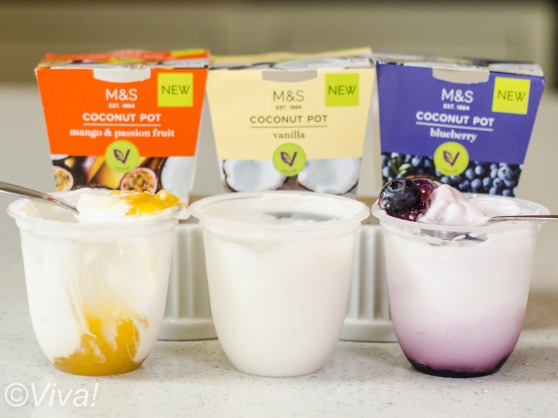 M&S
M&S have a great new range of chilled vegan products including these little dessert pots… the usual M&S quality too!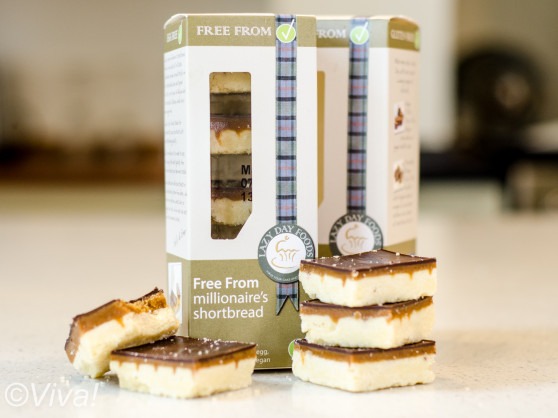 Lazy Days
Loving the Lazy Days range! All of their products are vegan, gluten-free, nut-free and totally deliciously indulgent. They offer Belgian Dark Chocolate Tiffin, Millionaire's Shortbread, Belgian Rocky Road, Tiffin Bites and Rocky Road Bites but our favourite has to be the Millionaire's Shortbread. Find them in supermarkets (free-from section) as well as independents.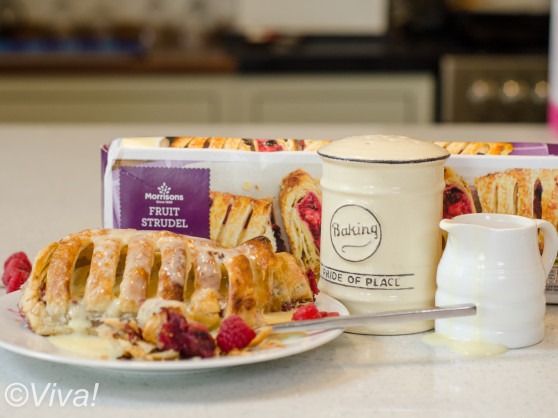 Morrison's
We really like the Morrison's fruit strudel, especially teamed up with lashings of vegan custard! Many of the other supermarkets offer a vegan fruit strudel too, including Aldi, Asda and Tesco (do make sure you check the ingredients as some of their other ranges will include milk or eggs).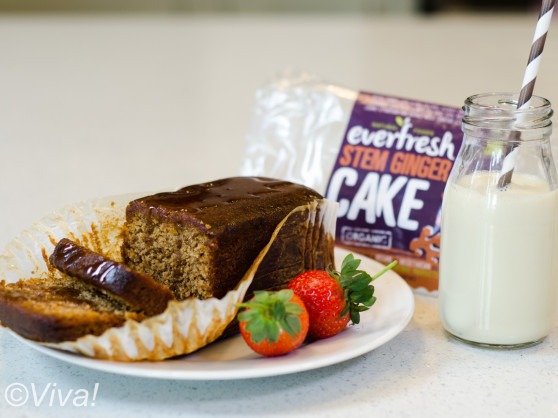 Everfresh
Everfresh offer a range of vegan cakes which are moist, tasty and ready-to-eat! This stem ginger cake is a particular favourite of ours – especially teamed up with some cream and strawberries. We also love the banana cake!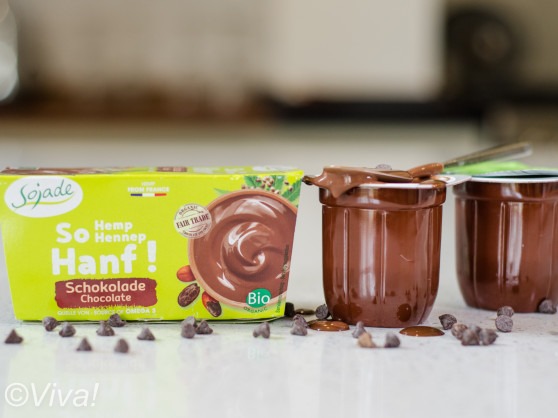 Sojade
Sojade offer a really nice, organic range of yummy chocolate, caramel, coffee and praline desserts, made from soya, hemp and rice. Find them in independent health food shops and online!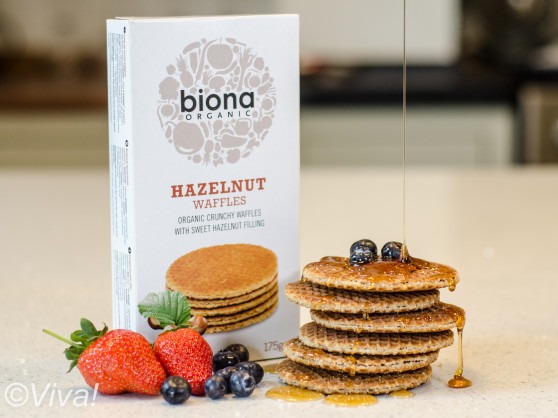 Biona
Ah, love the Biona waffles! They come in a variety of flavours and go very well with ice cream and fruit! Do check the ingredients as some contain honey so make sure you get the vegan version.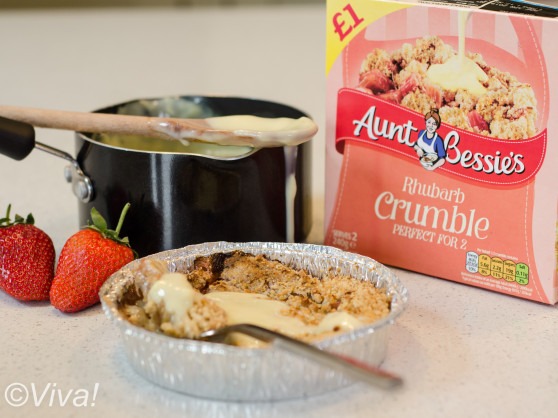 Aunt Bessie's
Delicious, hearty, comforting! Most of the Aunt Bessie's range isn't vegan but this crumble is and it's a winner! Find it in major supermarkets and online.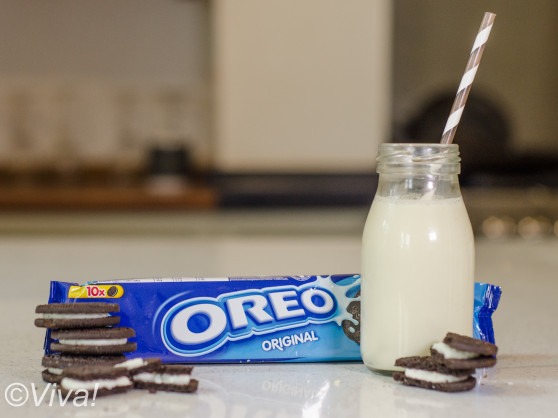 Oreo
Are Oreos vegan or not? Yes they are! They do not contain any animal based ingredients even though they are made in a factory which produces dairy products. We don't need to describe why Oreo are delicious because everyone already knows!
Next: A vegan's guide to egg alternatives
You might also like...
Scroll up