Revisioning Britain Map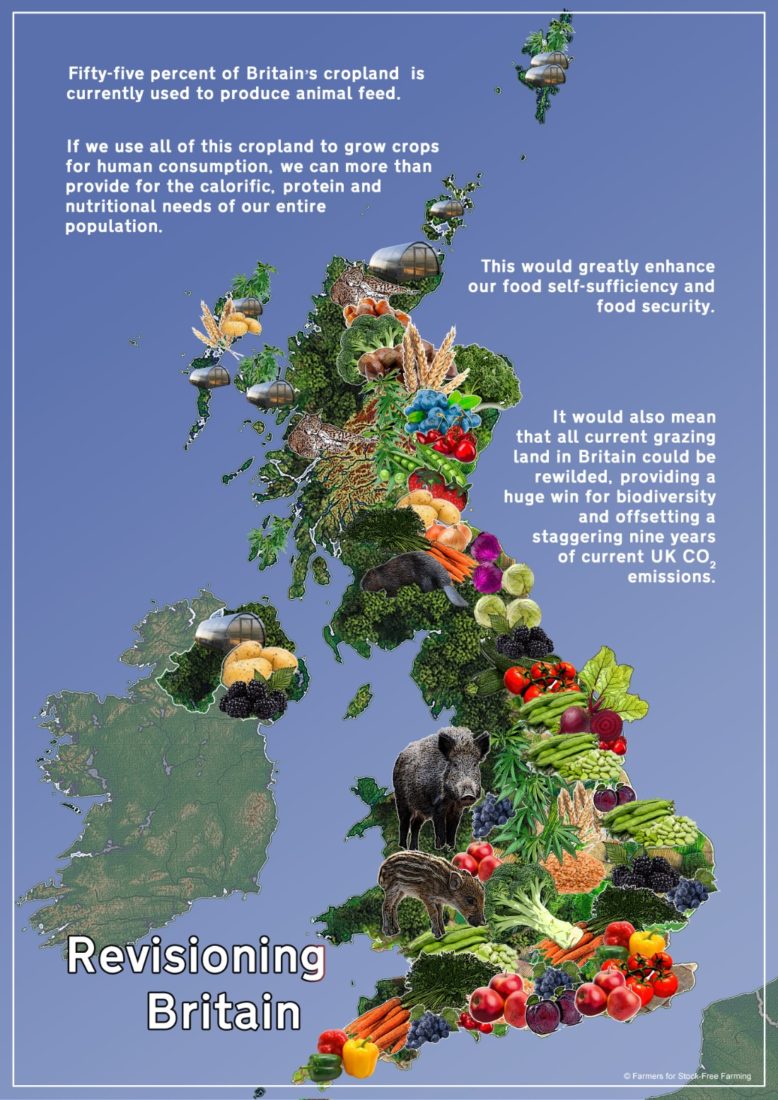 Fifty-five per cent of Britain's cropland is currently used to produce animal feed.
If we use all of this cropland to grow crops for human consumption, we can more than provide for the calorific protein and nutritional needs of our entire population.
This would greatly enhance our food self-sufficiency and food security.
It would also mean that all current grazing land in Britain could be rewilded, providing a huge win for biodiversity and offsetting a staggering nine years of current UL CO2 emissions.
You might also like...
Scroll up