Easy Vegan Swaps for Ice-cream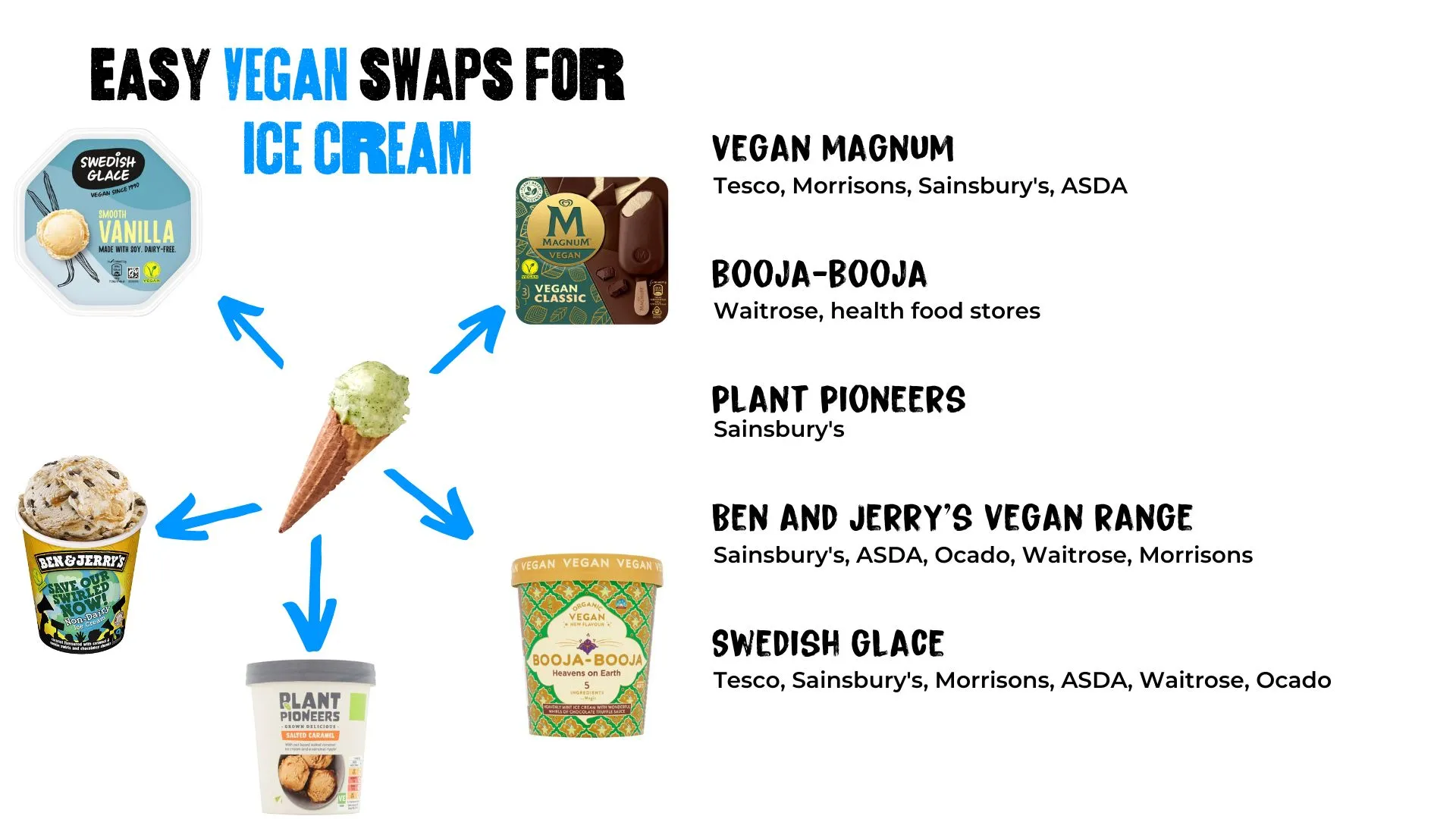 Dairy-free creamy ice cream? Of course!
There is an abundance of delicious vegan ice cream out there nowadays! All of the supermarkets have at least one offering but most have several and some have started making their own brand. Most people can't tell the difference in taste between dairy and non-dairy ice creams and many of the vegan versions are more exciting and even tastier! Here are our favourites…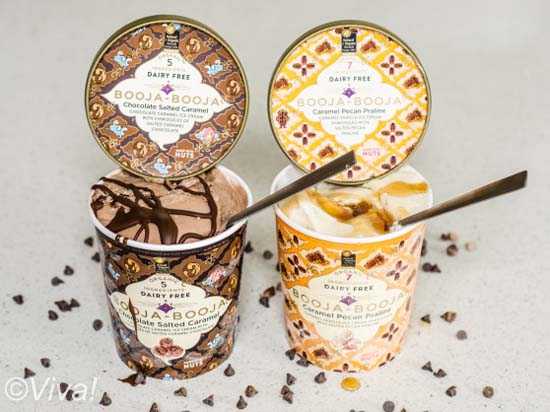 Booja Booja
Booja Booja offer a high-quality, organic, award-winning range of ice creams in a variety of flavours including ginger, chocolate, vanilla, maple pecan, coconut, chocolate salted caramel, hazelnut chocolate truffle, caramel pecan praline and they're all DELICIOUS! They can be found in independent health food shops and some major supermarkets.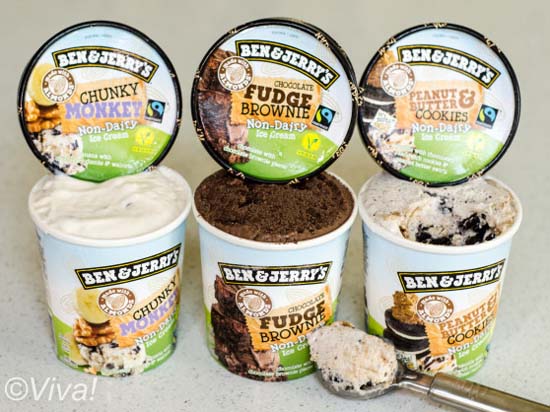 Ben & Jerry's
We cannot get enough of the Ben & Jerry's new dairy-free ice creams! The flavours include fudge brownie, peanut butter & cookies and banana, chocolate & walnut (Chunky Monkey) and they can be found in major supermarkets.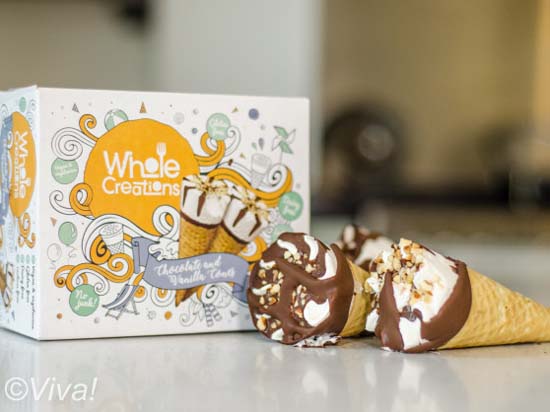 Whole Creations
Whole Creations Little Kings vanilla, chocolate and almond mini sticks are a favourite with kids (and adults too!) and their chocolate and vanilla cones are simply amazing!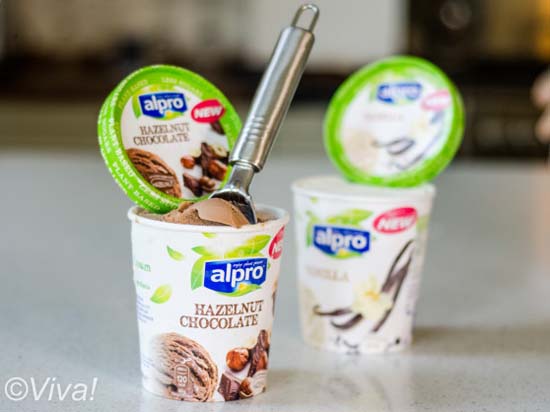 Alpro
Alpro offer a great range of tasty ice creams which are available in most of the major supermarkets, some independents and online. They come in four flavours – vanilla, coconut, hazelnut chocolate and salted caramel & almond.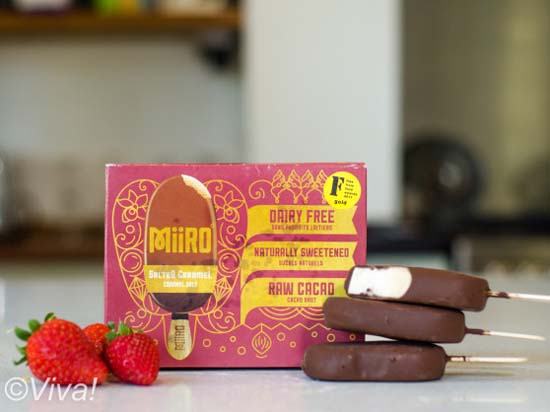 Miiro
These Miiro ice cream sticks are just incredible and almost healthy! Low in calories, made with raw cacao and sweetened with grapes but you'd never know… they're delicious! Buy them from independent health food shops and online.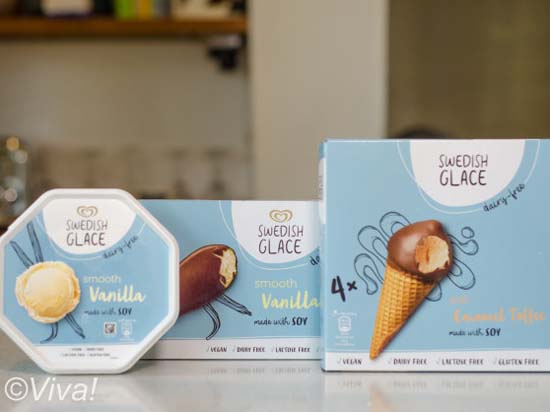 Swedish Glace
We love Swedish Glace ice creams! They come in a variety of flavours, they're available everywhere and are delicious. The chocolate ice cream sticks are a real winner!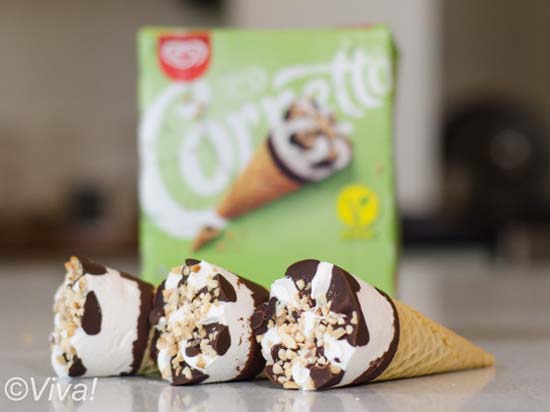 Cornetto
Just in case you missed it, Cornetto now do a dairy-free cone and we think it's great! Available in most major supermarkets so it should be easy to get your hands on!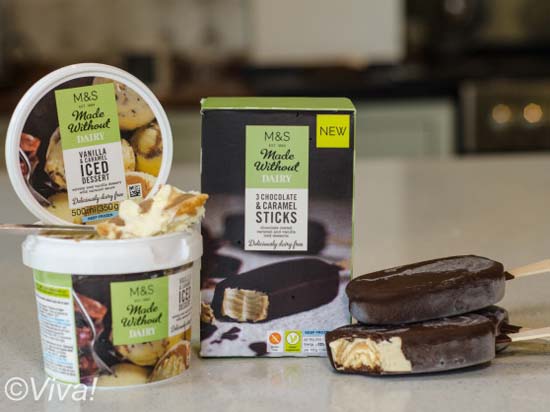 M&S
The new M&S ice creams are divine! Caramel chocolate sticks and vanilla caramel ice cream with the usual M&S quality – need we say more?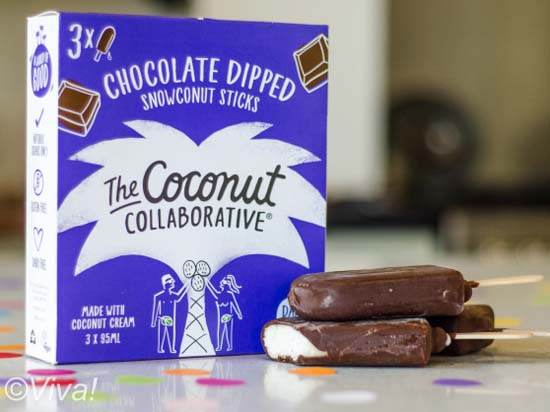 The Coconut Collaborative Snowconut Sticks
The Coconut Collaborative offer some frozen yoghurts in a variety of yummy flavours but our favourite are these chocolate dipped snowconut sticks!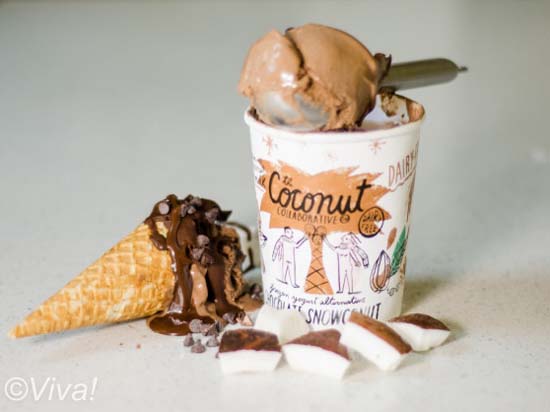 The Coconut Collaborative
If you're a fan of coconut then you'll love these flavoured frozen yogurts. Available in independents, online and some supermarkets.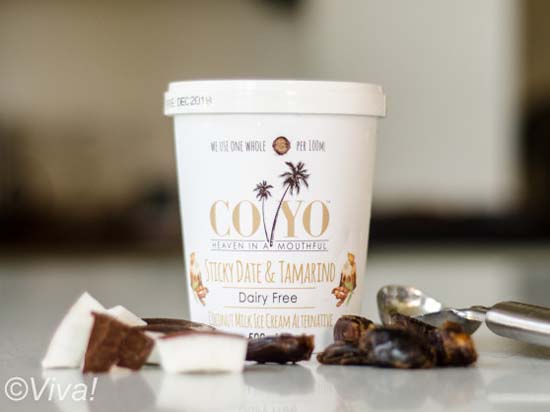 COYO
COYO offer a selection of coconut-based ice creams. If you like coconut yogurt then you'll love these! Available in independents, online and some supermarkets.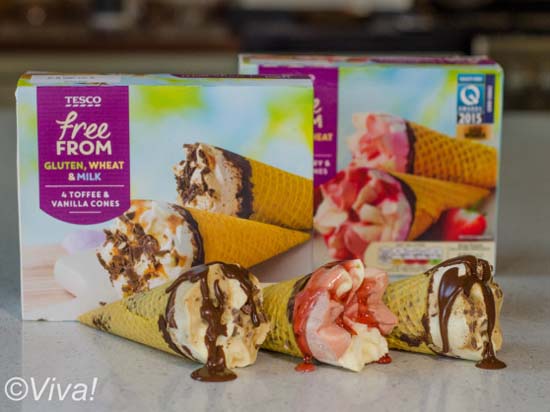 Tesco
Tesco's own-brand vegan toffee and vanilla cones are perfect substitutes for the classic (but unfortunately dairy-based) conical ice creams of your childhood. Enjoy these with the family!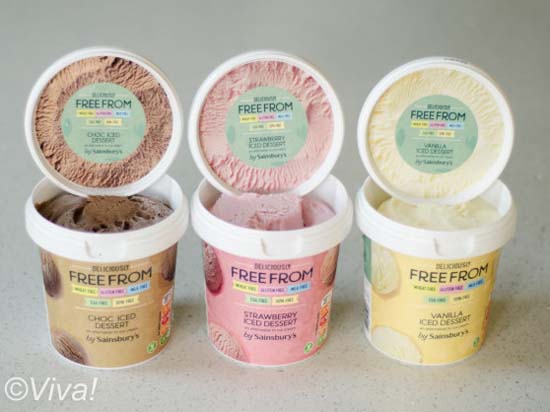 Sainsbury's
Sainsbury's now offer three delicious frozen ice cream desserts in chocolate, strawberry and vanilla. Our favourite is the strawberry flavour!
Next: A vegan's guide to meat alternatives
You might also like...
Scroll up