Balanced vegan
Eating a balanced vegan diet is important for good health
What is a balanced vegan diet?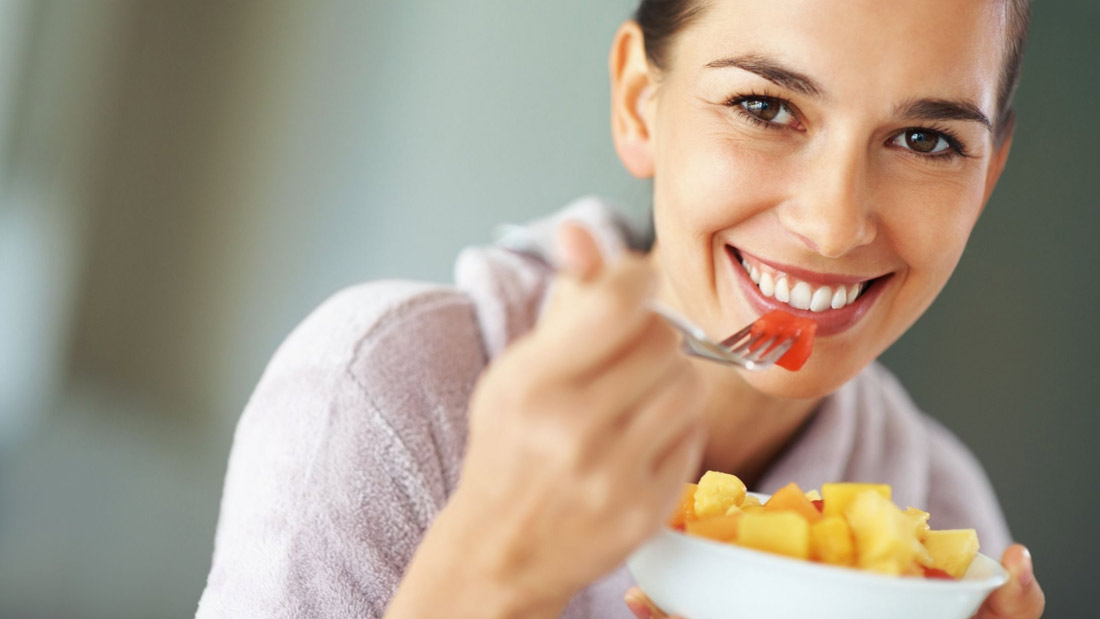 A balanced vegan diet includes plenty of fruit and vegetables, wholegrain foods, pulses, nuts and seeds. You won't be missing out on anything – in fact, much of what you already eat is probably vegan! With some simple swaps, you can enjoy a wide range of classic favourite dishes plus new and exciting ones! However, a vegan diet can still be unhealthy if it's based on pies, biscuits and chips. If you follow some basic guidelines, with the occasional treat, you will soon reap the benefits.
What I need each day for good health
5-8 portions of fruit and vegetables
fresh, frozen, steamed, cooked, blended in smoothies or dried. The natural compounds that give foods their bright colours are also what protects your health. So, add some colour to every meal!
3-4 servings of cereals and grains
brown rice, wholemeal bread, wholewheat pasta, oats and quinoa. Experiment with black rice and red quinoa for an added boost
2-3 servings of pulses
peas, beans, lentils, soya and products made from them (tofu, tempeh and edamame)
2 tablespoons or a small handful of nuts and seeds
raw, lightly roasted, blended into butters or chopped in nut roasts
Small amounts of vegetable oil
flaxseed, hemp seed or virgin olive oil used cold; rapeseed or soya oil for cooking

A daily dose of vitamins B12 and D (this applies to everyone regardless of diet)
Plant-based meat alternatives
Processed plant-based meats are not considered healthy as they tend to contain higher levels of fat and salt than wholefoods. However, they are still better for you than meat in terms of cardiovascular disease and cancer risk and some plant-based meats have been found to have a beneficial effect on gut bacteria which can provide significant and wide-ranging health benefits. They are often tasty, easy to cook and can be helpful for people transitioning to a plant-based diet. If you do eat meat alternatives, limit them to just once or twice a week. They also tend to be more expensive than wholefoods, so having them only sparingly makes financial as well as nutritional sense!
What the experts say: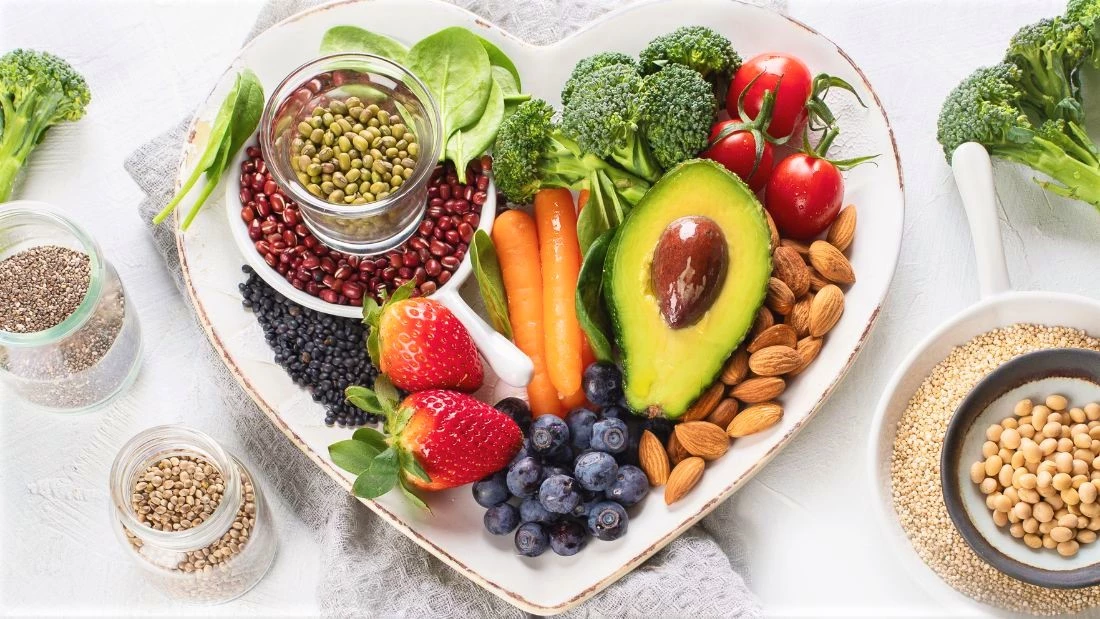 The health benefits of a balanced vegan diet:
Diabetes is a major killer in the UK, but vegans have up to a 50 per cent lower risk of developing it and a low-fat vegan diet can also reverse type 2 diabetes.
Heart disease: high blood pressure, high cholesterol, narrowing of arteries and heart disease are considerably less common among vegans compared to meat-eaters and vegetarians. Not only can a healthy vegan diet help prevent these conditions, but it can also reverse them.
Cancer is a major threat to our health, but a vegan diet can significantly reduce the risk. Research shows that vegans have a 16-19 per cent lower risk of all cancers compared to meat-eaters.
Overweight and obesity: vegans tend to weigh less because it's much easier to lose and maintain a healthy weight on a balanced vegan diet.
Gut bacteria tend to be healthier and more protective in vegans while meat-eaters have the most harmful bacteria, encouraging inflammation and producing toxins. We are only just discovering how important this is!
Athletes are discovering how a vegan diet is packed with complex carbohydrates that release their energy gradually and provide the perfect fuel for improving their performance and recovery.
Age better on a vegan diet! Studies show that vegans are healthier compared to the rest of the population well into advanced age. As a vegan, you're less likely to die prematurely.
Dementia and Alzheimer's disease are also increasing as the population ages but a wholesome vegan diet can lower your risk.
Nutrition essentials
Variety is key to any healthy diet, including a vegan diet. Aim for a varied, colourful diet – eat the rainbow! It will provide you with all the nutrients you need and protect your health. The drop-down menu below lists key nutrients and all the important facts you need to know. To find out more, see our comprehensive A to Z of Nutrients.
The detrimental health effects of meat, fish, eggs and dairy
You don't need to eat meat. In fact, cutting meat out of your diet can do you a lot of good because humans are not true carnivores and meat-eating has a wide range of detrimental health effects.
Cow's milk and dairy products are not natural foods for us either – we are best suited to drinking breastmilk as babies only. Consuming dairy products made from the milk of a different species is not just unnatural, it's also unnecessary and can harm your heath.
Regardless of confused media messages, the facts remain that egg consumption has been linked to heart disease and stroke, type 2 diabetes, cancer and food poisoning.
Fish is not a health food by any means. Widespread pollution makes fish and shellfish so dangerous to eat that the Government recommends limiting their consumption.
The drop-down menu below describes, in more detail, how animal products harm health.
The positive food choices you can make for your health, the planet and the animals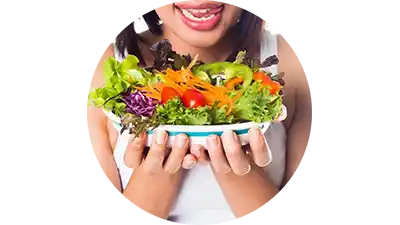 Health
A well-balanced vegan diet provides all the nutrients you need while lowering the risk of obesity, diabetes, heart disease and some cancers. It gives you energy, supports your immune system, reduces the risk of dementia, early death and may even improve your mood!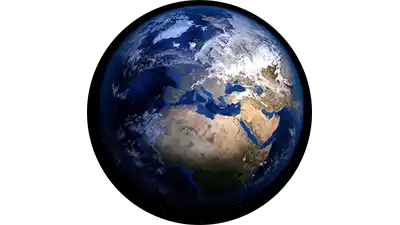 Planet
A vegan diet requires much less land and water than diets containing meat and dairy. You can also halve your food emissions by going vegan. Animal agriculture is the biggest driver of deforestation and wildlife loss. Help combat the climate crisis and protect biodiversity by going vegan.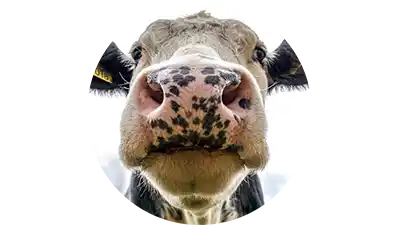 Animals
Over one billion animals are killed for meat each year in the UK. Despite claims that Britain has the best welfare standards, Viva!'s investigations show how most farmed animals spend their lives imprisoned, suffering in squalor – a vast contrast to the freedoms and joys they experience in the wild.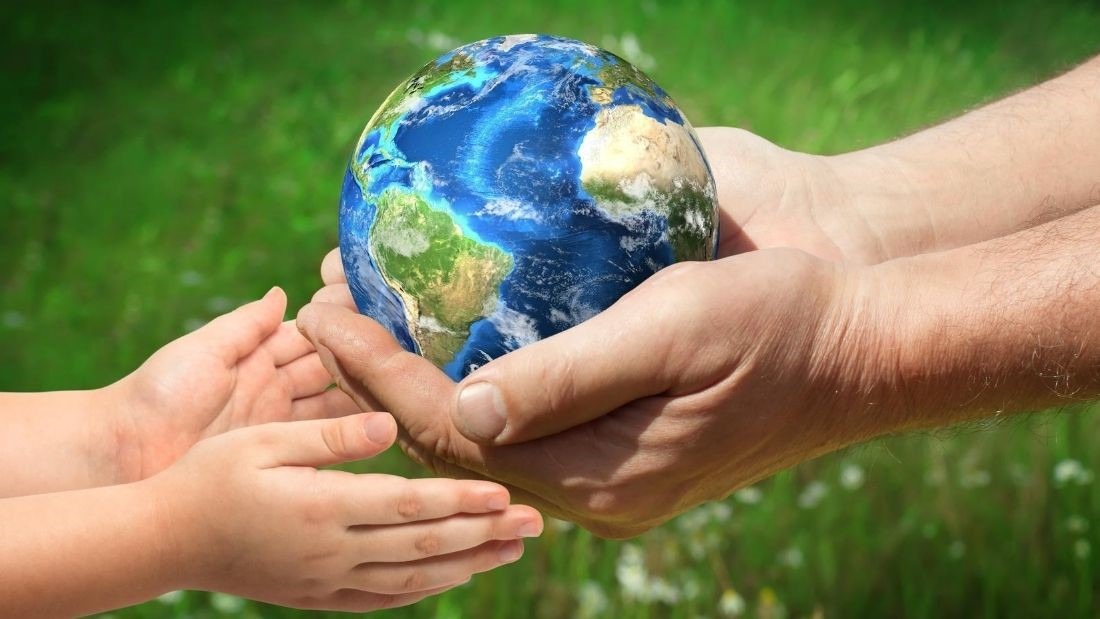 We are already experiencing a climate crisis. The atmosphere and oceans have warmed, ice has melted and sea levels are rising. We are experiencing the planet's sixth mass extinction and one million species are at risk. Meat, fish, eggs and dairy lie at the heart of it.
UN Secretary-General, António Guterres, says: "Enough of brutalising biodiversity, killing ourselves with carbon, treating nature like a toilet, burning and drilling and mining our way deeper."
He warns: "We are digging our own graves."
The cow in the room is diet and animal agriculture, including animal feed crops. Governments are turning a blind eye to an industry that is responsible for a fifth of all global greenhouse gas (GHGs) emissions and is the leading driver of deforestation and wildlife loss.
Meat means heat – in 2018, the top 20 global meat companies combined produced more GHGs than either Germany or Britain – Europe's biggest emitters. Grass-fed beef is not the answer as it requires even more land and there simply isn't enough space; grass-fed cattle produce up to four times more methane than grain-fed livestock.
Joseph Poore, a researcher at the University of Oxford, says: "A vegan diet is probably the single biggest way to reduce your impact on planet Earth." Poore's research shows that meat, fish, eggs and dairy use 83 per cent of farmland, produce around 60 per cent of agriculture's emissions yet provide a paltry 18 per cent of the calories we eat. The meat industry says it's unrealistic to expect people to stop eating meat, but scientists say it is entirely feasible to imagine a future world in which the consumption of meat is rare.
We need to challenge these barriers, lift the lid on the self-interested industries and put changing our diet at the top of the climate agenda.
Read more here.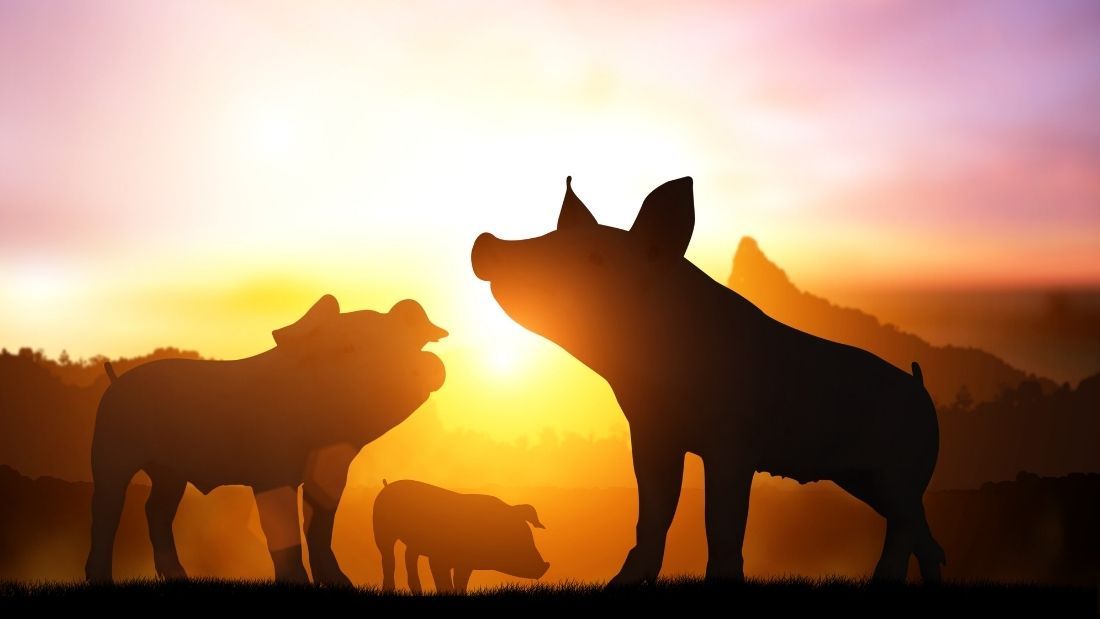 Around 80 billion land animals are killed every year for meat and trillions of fish and shellfish – an astonishing number of individuals. In the UK alone, over a billion land animals are killed.
Most of these are confined in factory farms – a modern system of farming animals which uses highly intensive methods and prioritises profit. Animals are kept in cramped, overcrowded conditions with a lack of environmental enrichment, poor hygiene standards and low animal welfare.
Although exact conditions vary between countries and species, there is one unifying factor in all factory farming and that is that it is wholly unnatural. Over the past century animal farming has developed into a ruthless profit-driven machine – an industrialised, fast-moving production line that prioritises profit over the welfare of animals, humans and our planet.
Instead of grazing on fields, animals are now often confined in their thousands, and sometimes millions, in giant metal sheds; condemned to a life where they will never feel the grass under their feet or the sun on their face. Viva! have been into these hellholes and exposed what really goes on behind the firmly closed factory farm doors.
Selective breeding for maximum production causes animals immense suffering as they struggle to move under the weight of their oversized bodies or udders. Disease and injury run rife meaning that animals need to be propped up on a cocktail of antibiotics and drugs just to keep them alive long enough to slaughter or take their milk. It's a miserable existence simply for a taste of meat or milk. There are so many vegan alternatives available, please stop the suffering and go vegan.
Read more here.
You might also like...
Scroll up