Viva!'s Virtual Reality FaceOff App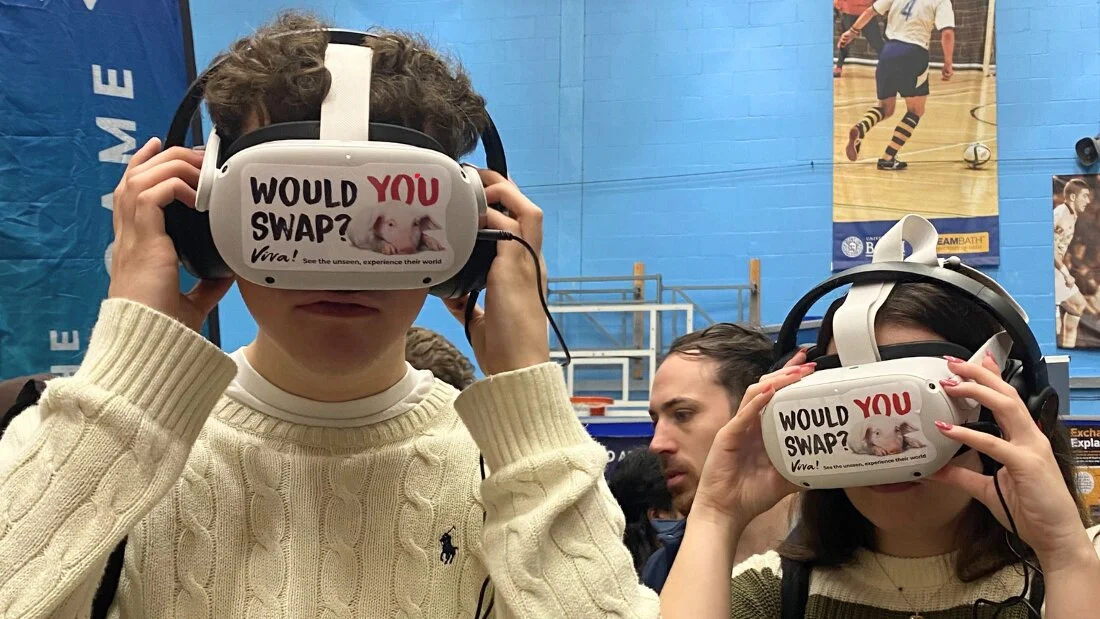 Explore the reality of factory farming with Viva!'s new VR technology
In September 2023, Viva! proudly launched our groundbreaking FaceOff app, available on Meta devices. This provides users with a shocking 360-degree immersive experience inside a standard UK pig farm. Through this experience, we aim to shed light on the harsh reality of factory farming and the conditions to which these animals are subjected daily, from birth to the end of their very short lives. 
What is a Meta Device?
Before we delve into the details of the FaceOff app, let's briefly explain what a Meta device is. Meta devices are a type of virtual reality (VR) headset. Offering an immersive virtual reality experience by employing high-resolution displays, head and hand tracking for movement and interaction, 3D stereoscopic vision, spatial audio, and optional hand controllers, these headsets allow users to immerse themselves in virtual worlds and experiences, making them the perfect platform for our app. 
Watch on Meta Devices
If you already own a Meta device or are interested in getting the full immersive experience and helping educate others about the realities of factory farming in the UK, the FaceOff app is available on the following Meta devices: 
Meta Quest 3

 

Meta Quest Pro

 

Meta Quest 2

 

Meta Quest

 
If you don't yet own a Meta device and are considering purchasing one, here's a list of reputable sellers where you can find these devices: 
To help you get started, we've prepared a simple guide on how to download Viva!'s FaceOff app on all Meta devices. You can download our PDF guide here.
We took the Viva! FaceOff app to universities in September 2023 for our "Would You Swap?" fresher's tour to show students the reality of UK farming. Read about our experience here.
We have an alternative solution for those who don't own a Meta device but still want to experience the immersive reality of factory farming in the UK. 
If virtual reality isn't your preference, don't worry. We've made it possible to watch the video on YouTube and explore the conditions these animals endure daily. 
If you're using a computer, use your mouse to drag and explore the surroundings. On a mobile device, use your finger to drag and get the full picture of the conditions these animals endure daily.
By using Viva!'s FaceOff app on Meta devices or exploring the video on YouTube, you can gain a deeper understanding of the challenges faced by animals in factory farming, helping us to advocate for change.
Are you a student eager to bring VR gear to your university? Viva!'s Schools & Universities campaigners are searching for university hosts ready to join the animal rights movement.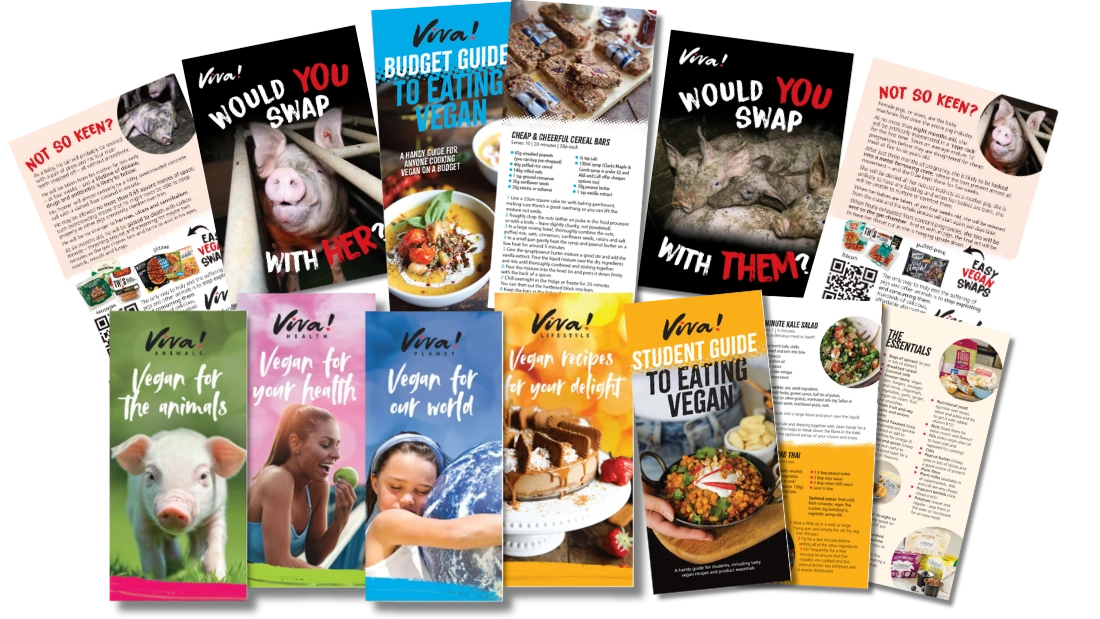 By filling out this quick form, you'll receive FREE resources to kickstart your own stall and the chance to bring VR experiences and vegan treats to your campus! Join us in shedding light on factory farming's harsh reality. Fill out the form today!
You might also like...
Scroll up