Go Vegan For Her This Mother's Day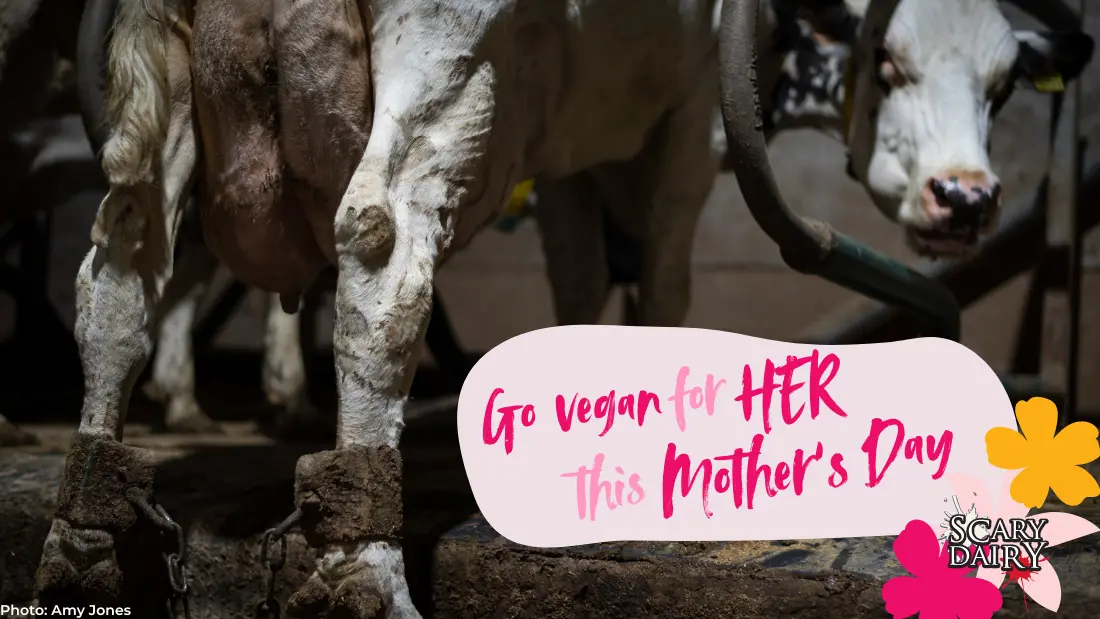 … and she needs you to go vegan.
This Mother's Day, millions of people up and down the UK will be remembering and celebrating their mothers.
At the same time, however, millions of babies will be holed up in isolation hutches and millions of mothers will be pining desperately after them.
The dairy industry is founded on the forcible separation of cow and calf soon after birth, meaning that humans can steal the mother's milk. Young males are either shot immediately or sent to the beef or veal industries while young females are isolated, artificially impregnated at around 18 months and then forced into the same life of servitude as their mothers.
We cannot think of a more gruesome reality to underlie what should be a day of celebration.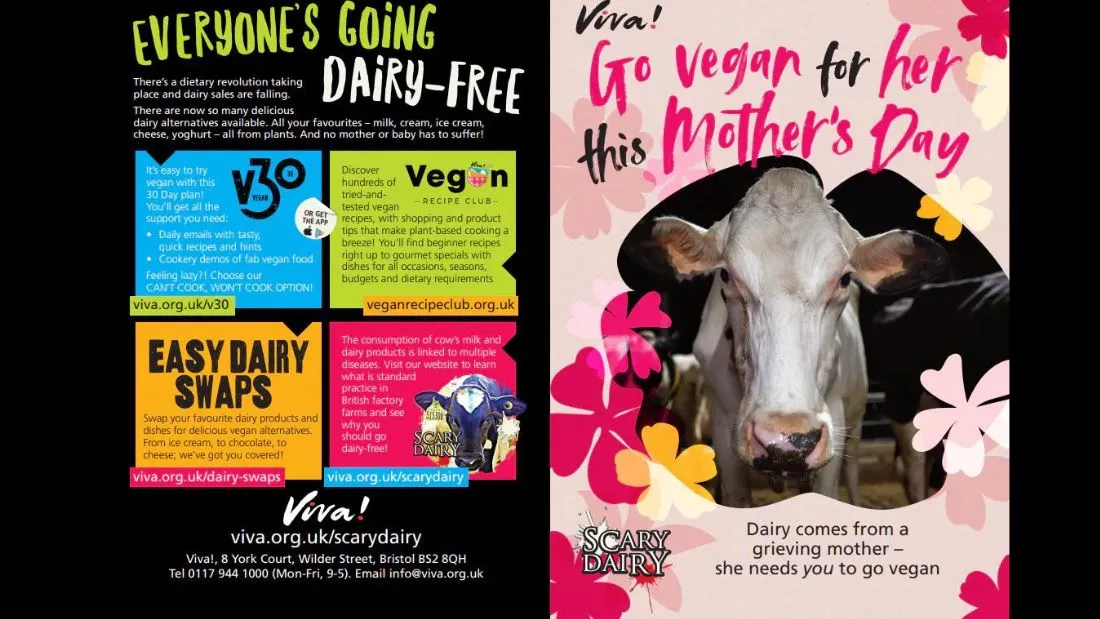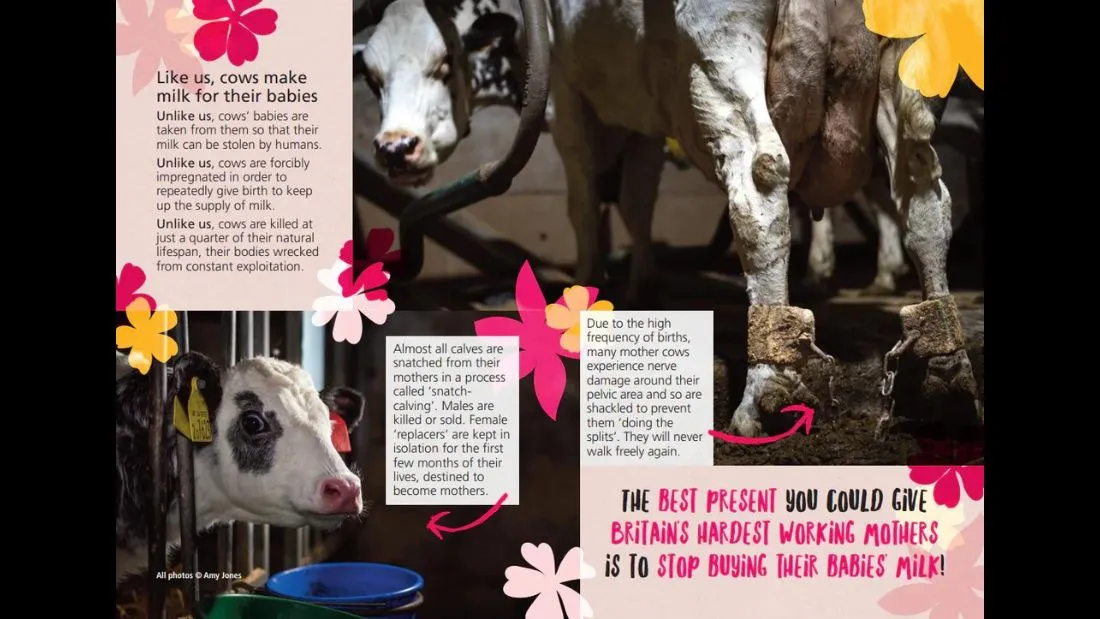 Fill out the form below to receive Viva!'s brand new 'Go Vegan For Her This Mother's Day' door-dropper leaflet. Select whether you'd like 50 or 100 and head off round your local neighbourhood on 19th March to deliver the leaflets through the letterboxes of families near you.
Scroll up