Get involved with our 'Lice-nsed to Kill' campaign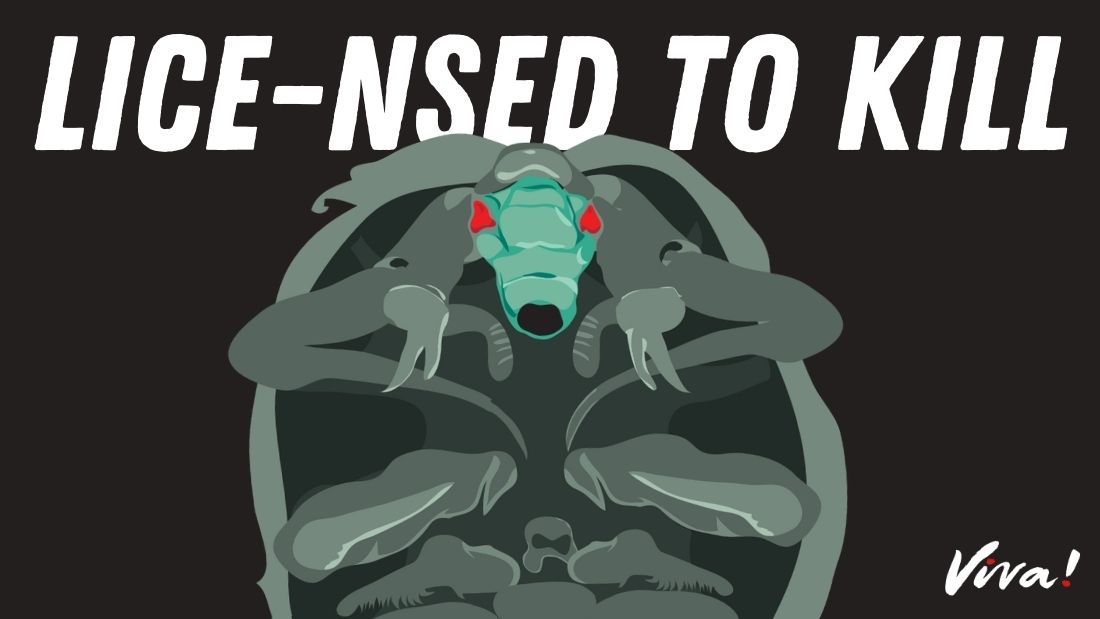 Throughout April and May, Viva! toured the UK with a new sea lice campaign — Lice-nsed to Kill. We visited seven different cities, warning fish-eaters that they may be getting more than they bargained for when buying fish… a side of lice!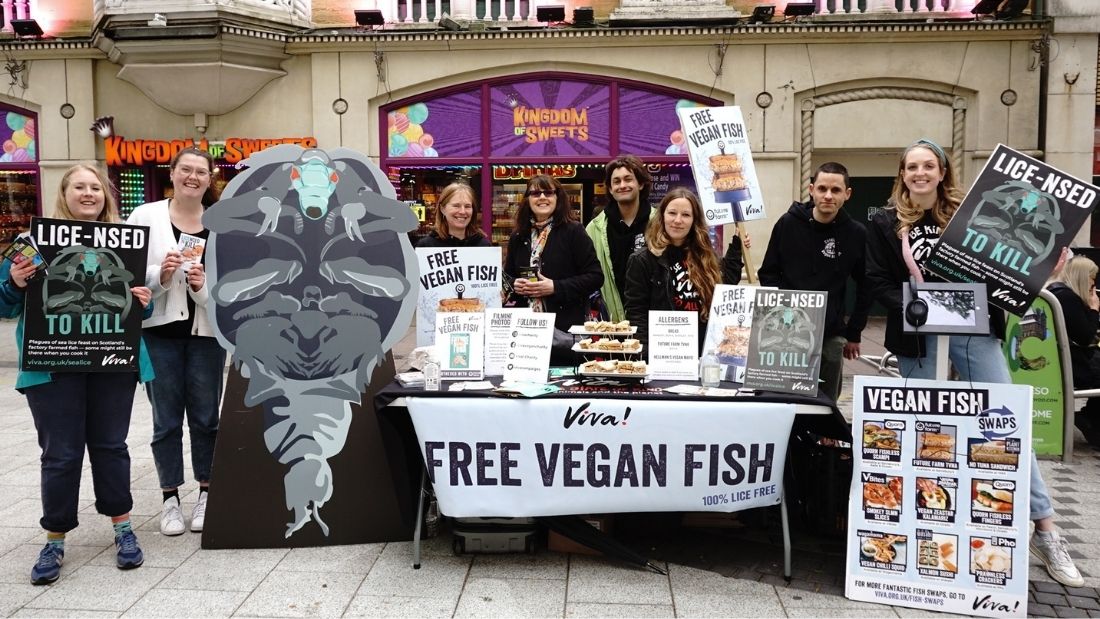 Read more about our Lice-nsed to Kill events here
This campaign highlights the invasion of parasitic sea lice across the UK's salmon and trout farms, revealing harrowing footage from our recent fish farm investigations and explaining how these farms provide the perfect breeding ground for these underwater parasites.
The campaign also explores the catastrophic damage intensive fish farms are causing not only to fish, but to the environment and surrounding wildlife. There's one clear solution — to go vegan! We were on hand to talk about our amazing V7 meal plan and to promote Viva!'s own Vegan Recipe Club.
Our street actions included FREE samples of Future Farm's delicious fish alternative and a GIANT sea louse to show the public what they could really be eating!
Door drop our leaflets
You can also help by door-dropping our sea lice leaflet. Fill out our form below or call 0117 944 1000 to order some today!
Host your own stall
Were you unable to attend one of Viva!'s events and would like to host your own stall?
Our stall pack contains all the materials you need to run a successful event, including posters, leaflets and where to find delicious vegan recipes.
Email campaignorders@viva.org.uk or call 0117 944 1000.
Facebook Event Cover
Advertising your event using Facebook is a fantastic way to spread the word. Download our handy event cover below.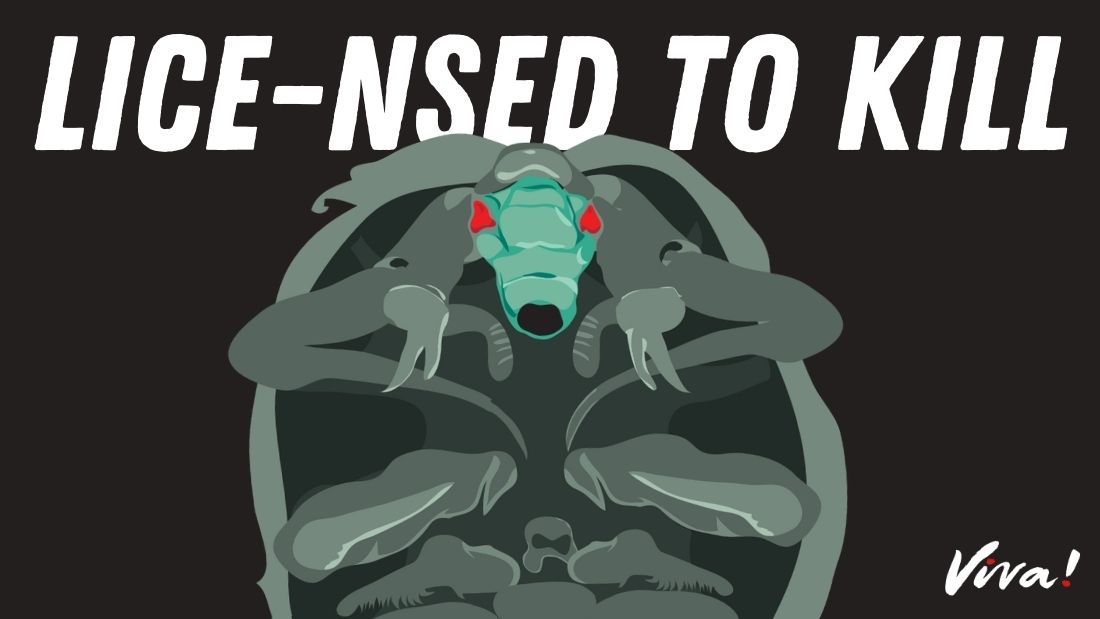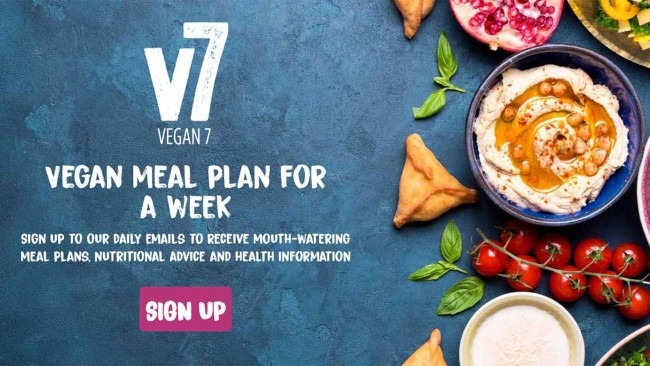 V7 – Try Veganism for One Week
Switching from animal products to plant-based ingredients can have huge benefits for the planet, the animals and your health. That's why we've launched V7 – our brand new 'one week' food challenge.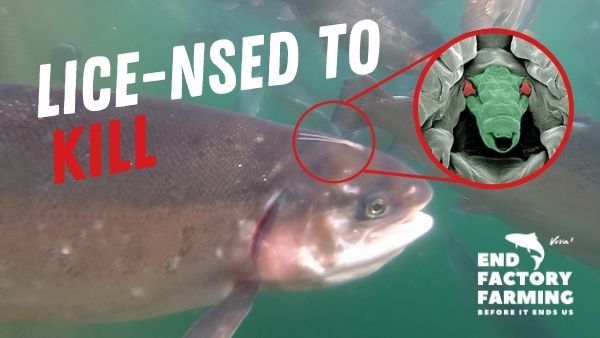 Sea Lice
Find out about sea lice and how these underwater parasites are infesting fish farms.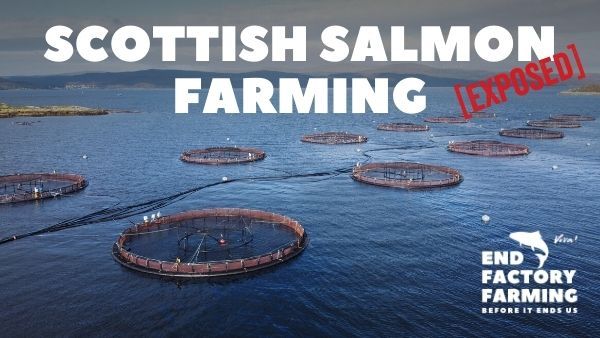 Investigation: Scottish Salmon
Join Viva! as we expose the putrid conditions found at Scottish salmon farms supplying Co-op, Sainsbury's, Lidl, Aldi, Morrisons and M&S that lead to invasions of parasitic sea lice.
Scroll up