Some people actually eat them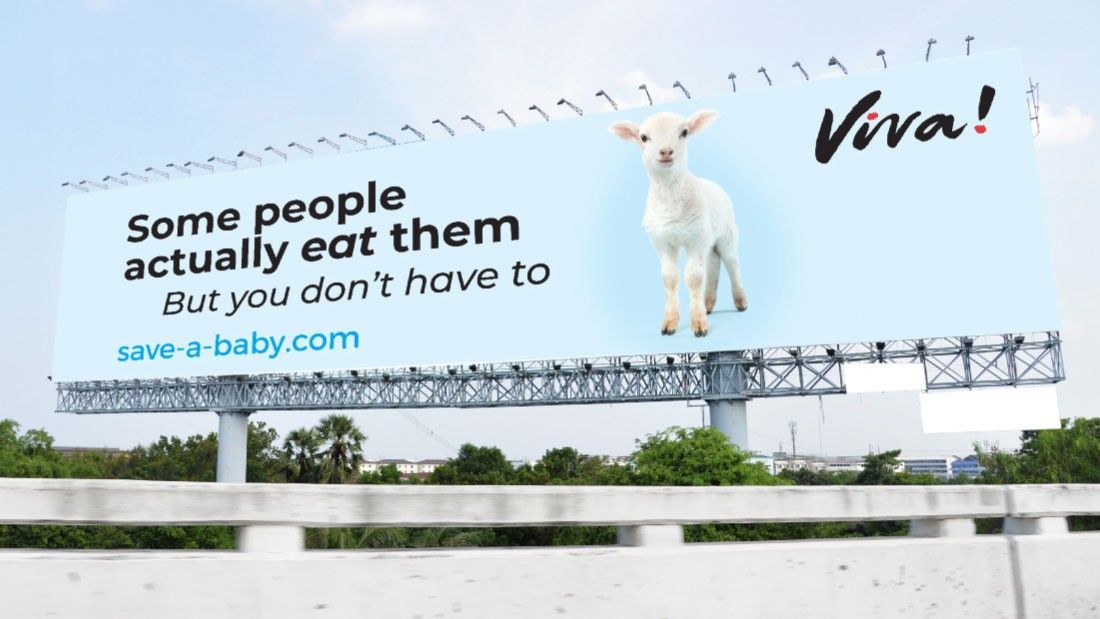 Did you know: every year in Britain, around one billion baby animals – including 15 million lambs – are killed behind the closed door of the slaughterhouse, simply for human consumption?
And these babies are killed in the most horrific ways imaginable.
But this doesn't need to be the case.
One person can make a huge difference and save the lives of thousands of innocent animals.
By being vegan, ONE person can save over 100 animals a year (plus fish and shellfish) or about 10,000 animals in an average lifetime.
By giving up meat, fish, dairy and eggs, you will no longer be condoning the horrific deaths of over a billion animals a year – simply for food, we don't need.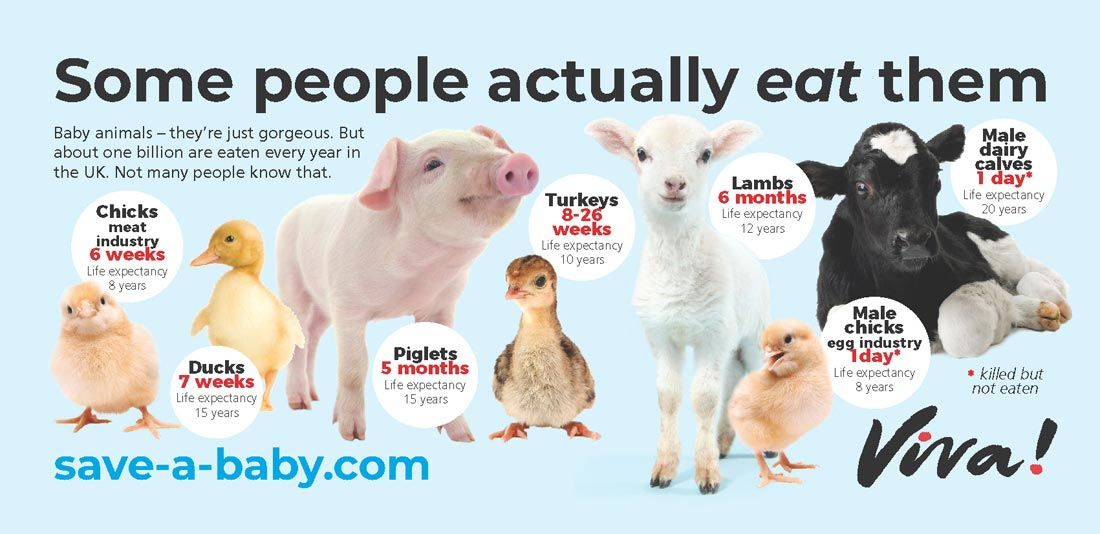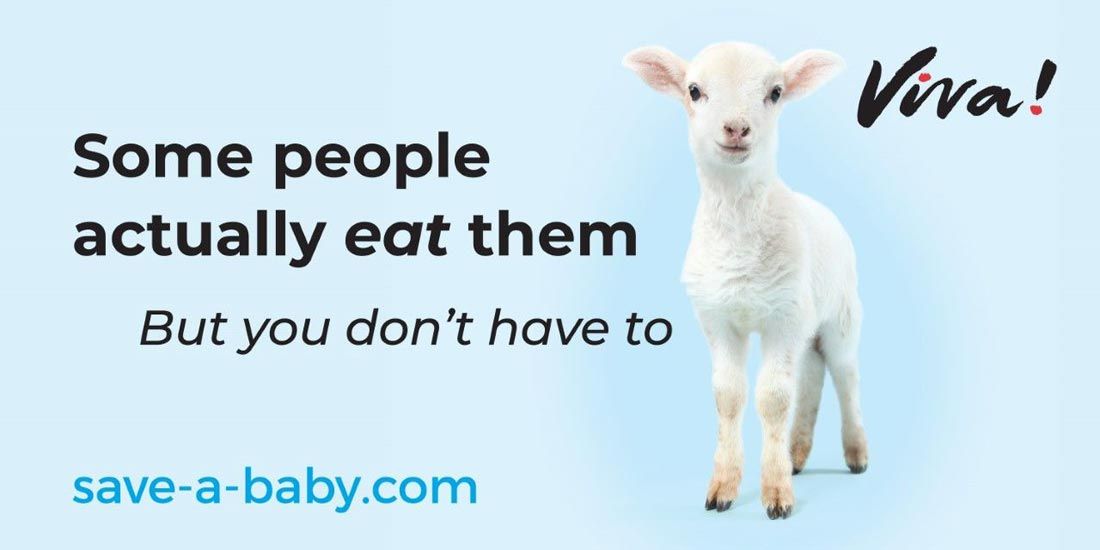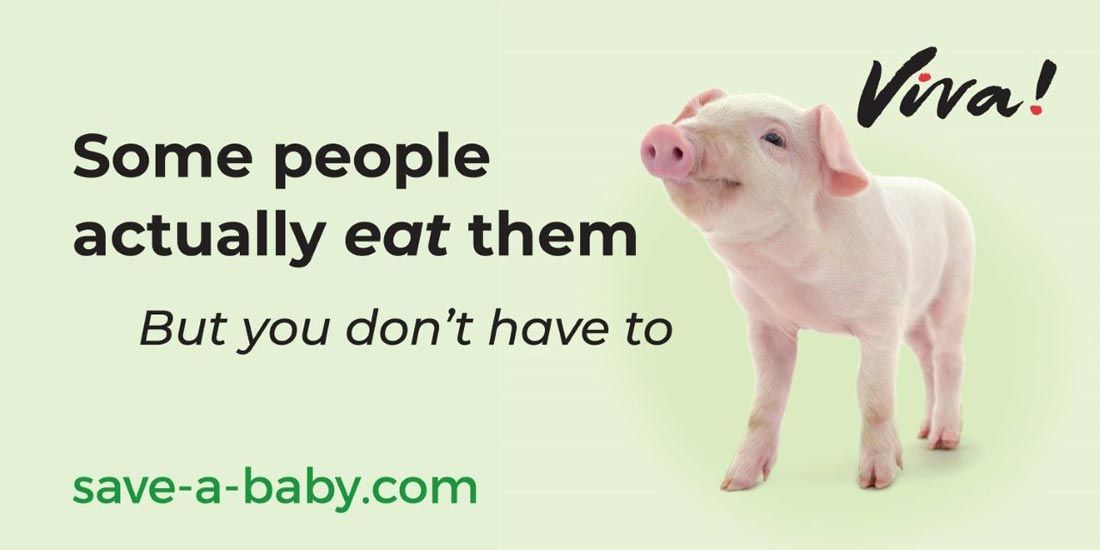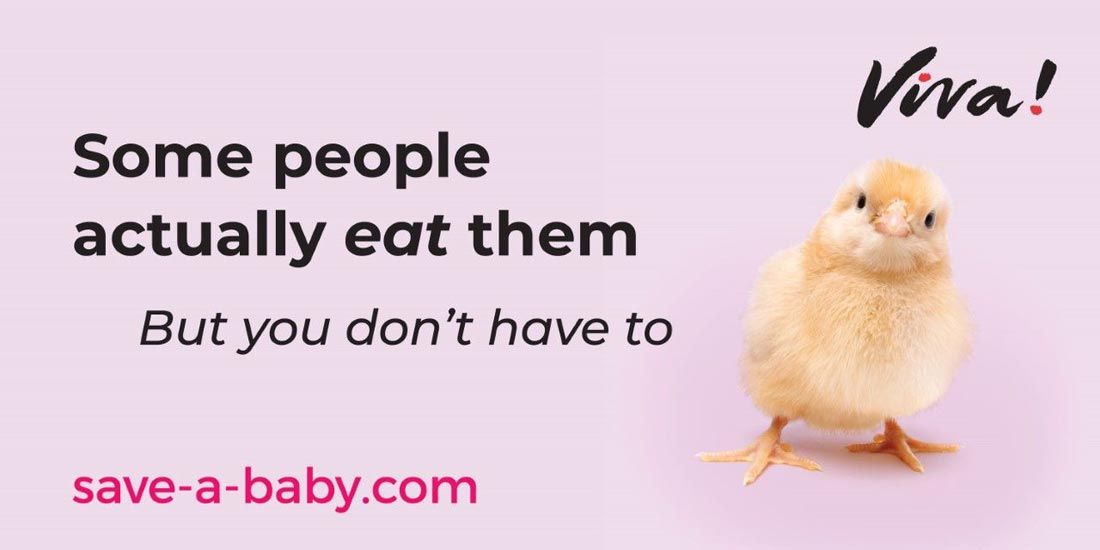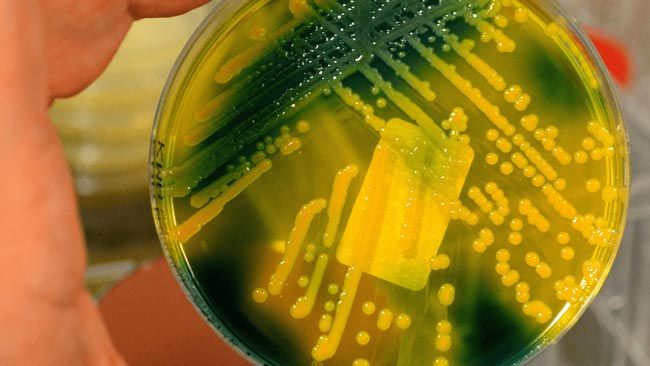 Stop future pandemics
The overcrowded and squalid conditions on factory farms create an ideal breeding ground for disease, where deadly superbugs mutate and spread with ease. Zoonotic diseases such as BSE, MERS, SARS, Bird and Swine flu have had devastating consequences for human health and, worryingly, some of these are becoming increasingly common. These diseases are a direct result of the intensification of animal farming. To curb infections farmed animals are fed a cocktail of antibiotics, leading to terrifying antibiotic-resistant genes in people. We need to end factory farming before it ends us.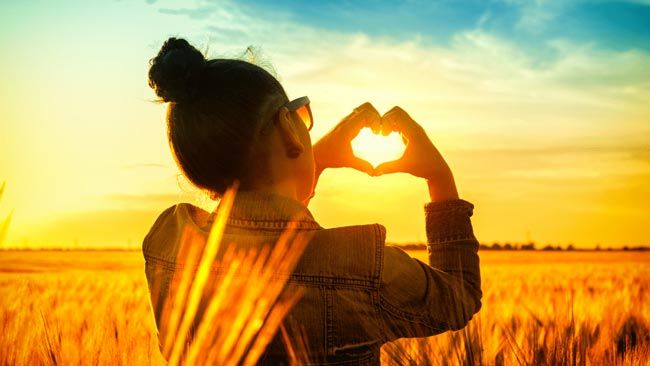 Reduce the risk of cancer
Vegans have a lower risk of stroke, heart attack, diabetes and some cancers. With less saturated fats, cholesterol and harmful animal protein, choosing a vegan diet is a huge help in living a healthier life.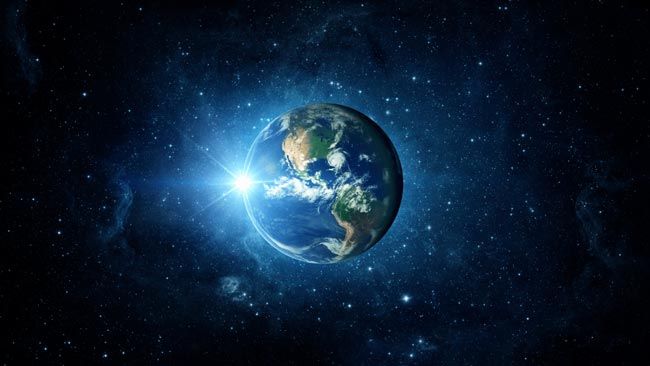 Save the world
The single most important thing we can do to protect the planet is to go vegan. Livestock farming is one of the key contributors to climate change but it's also one of the main causes of wildlife loss, deforestation, water pollution, desertification and overfishing. Farming animals is an environmental disaster.
All it takes is for you to not eat them.
Billboards
Our 42 billboards across North West England – from Manchester to Liverpool – are going to reach an incredible 10.4 million people. Help us reach even more people by donating here.
If you'd like to fund a Save a Baby billboard in your city, please email jess@viva.org.uk
Order our leaflets
Animals need your help! Many people don't realise that they are eating babies when they are tucking into their meat burger. Help us to raise awareness about the short brutal lives of farmed animals. Order our brand new Save a Baby leaflets now and distribute them locally.
Photocall
We need your help to make our campaign even bigger. Join our photocall and street action on Friday, 21 May, 5:30pm – 7:30pm in Manchester.
We'll be bringing posters and leaflets for everyone.
Photocall: We're meeting at 5:30pm at A6/A57 – Ardwick green roundabout, M12 6BW for a photocall with our huge 48-sheet billboard. After the photocall we'll walk to Manchester City Centre.
Outreach: 6:45pm, Piccadilly Gardens, Manchester City Centre, meeting outside Morrisons, 19-25 Piccadilly, Manchester M1 1LU
Join, share and invite your friends to our Facebook event. Click going on Facebook or email campaigns@viva.org.uk to let us know you'll be there. 
The event is organised in line with Covid-19 government restrictions and strict social distancing guidelines will be observed. 
Get active on socials
Change your profile picture frame on Facebook
Click here or follow these steps:
Step 1: Select the camera button on your profile picture where you would click to change it
Step 2: Select 'Add frame' tab
Step 3: Type 'Save a baby viva' into search bar and select frame
Step 4: Share our informative campaign page with your new profile picture: Find out more at www.save-a-baby.com
Step 5: Save your changes.
Graphics and videos
You can also share these graphics and our Save a Baby video on your social media.
Suggested copy:
Isn't it adorable seeing baby lambs in the fields at this time of year? 🐑❤️ 
But even in a nation of animal lovers, one billion baby animals are killed every year just so people can eat them. 
It doesn't need to be this way. One person can make a huge difference and save the lives of thousands of innocent animals 🙏  
By being vegan, you can save over 100 animals a year (plus fish and shellfish). That's 10,000 animals in an average lifetime. Try vegan! 🌱 
#saveababy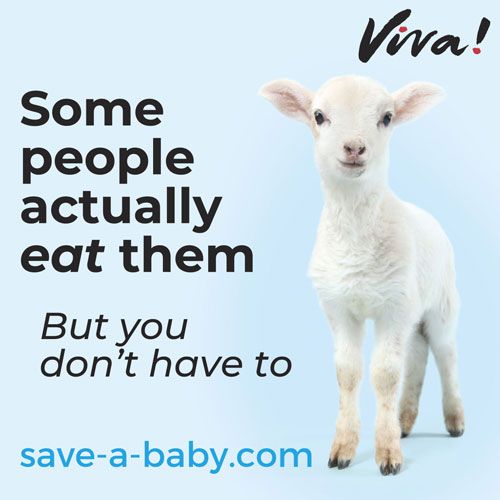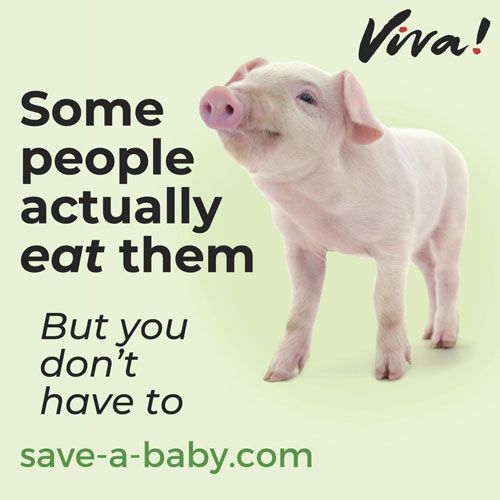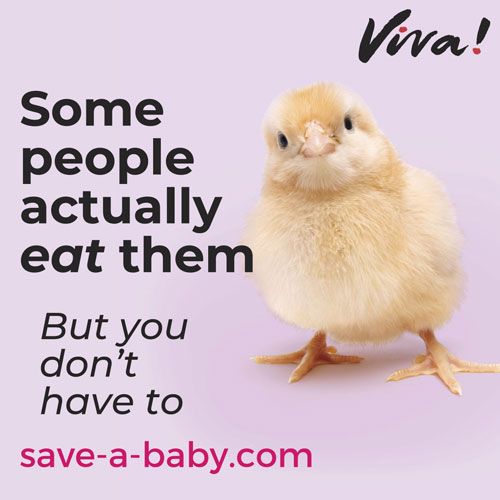 Most of all, choose vegan. Share our one week vegan site, V7 and spread the word about our free Vegan Recipe Club app.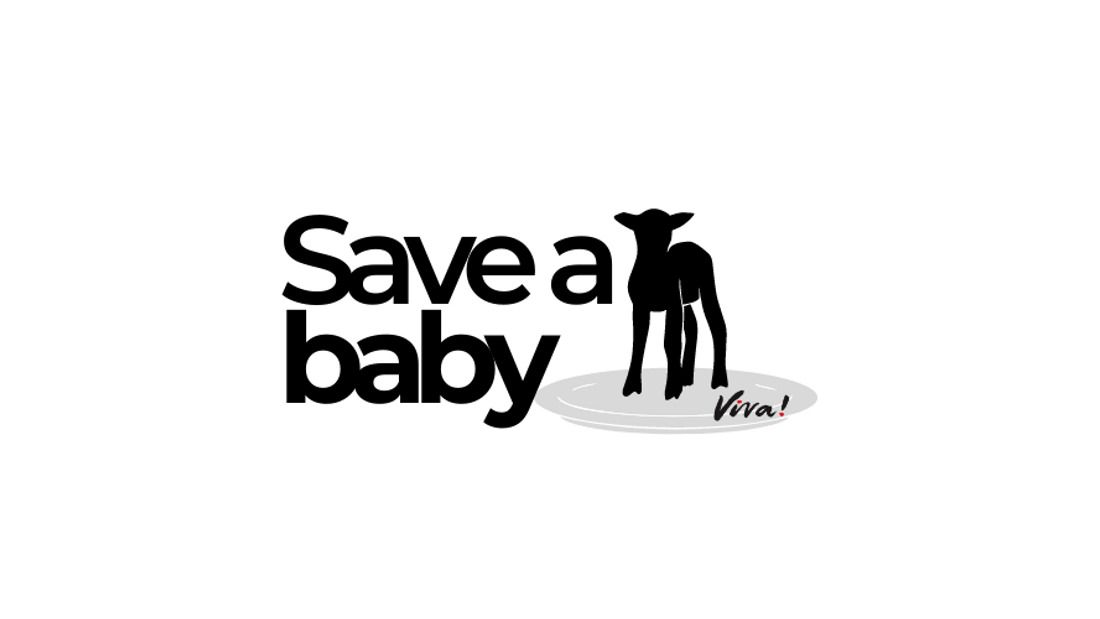 You might also like...
Scroll up