Nick's Great Big 106km ULTRA Challenge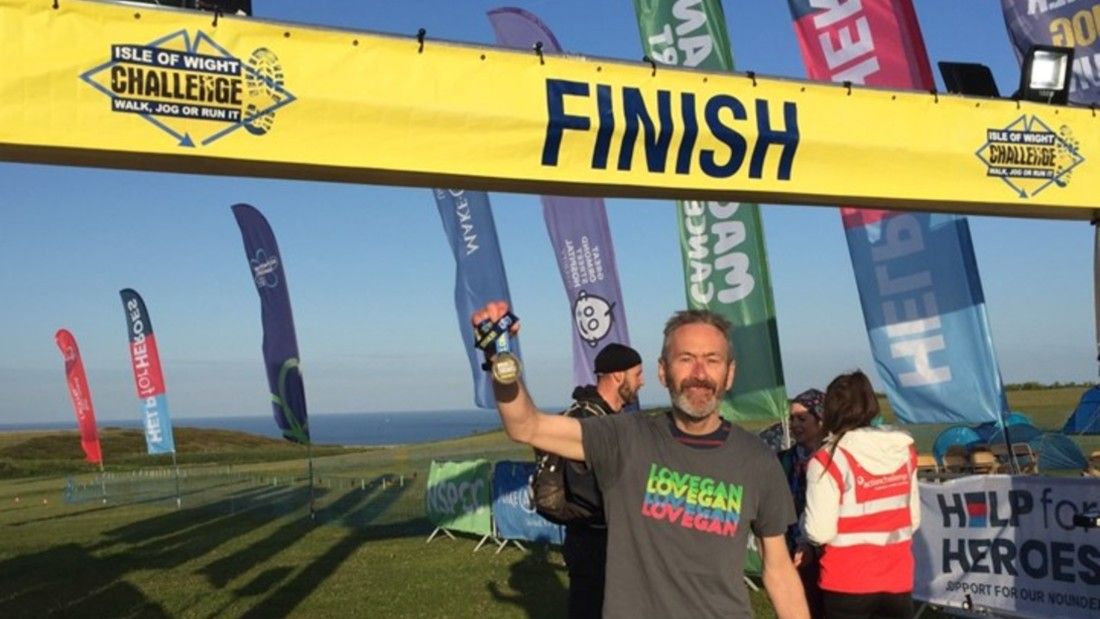 Meet Nick – who, on 4th May 2019, put his best foot forward by walking 106km (nearly 66 miles) non-stop. He completed this trip in under one day (24 hours)! The route took him all the way around the coast of the Isle of Wight and included a challenging 1,960m of climb.
Take a look at Nick's Just Giving page.
Nick's Story
We spoke to Nick to find out why he'd chosen to do this gruelling two-day trek. A long time vegetarian, Nick went vegan in 2014, inspired by his vegan son, Peter – and he tells us this was the best decision he ever made.
Nick's challenge is going to be pretty hard. "I know it will be tough," he tells us. "It gives me the opportunity to raise money for an important cause – to support the fight against animal cruelty and abuse and, ultimately, an organisation that is fighting to protect the fragile environment we live in".
We couldn't agree more.
He knew the 106km trek would be a massive challenge, but he's very determined. "I'm confident that I will be able to complete it with a smile on my face – and perhaps a few blisters!" he tells us, smiling.
"Viva! is my favourite charity. It combines the very serious aims of campaigning against animal cruelty and the destruction of the environment, but also presents itself as a progressive, positive organisation with an engaging and inclusive message"
His goal is to help Viva! raise some much-needed funds and support our fantastic work for animals and the environment. He wants to look back with pride on his achievement – and hopes to meet other people who are rising to the challenge of helping the causes they care about.
"I hope as many as possible will be charities that do not support animal cruelty," he says.
Nick took up this challenge to help animals. Help him raise money for Viva! by sponsoring him today.
Scroll up