Mike & Joe's Pizza-fuelled Marathon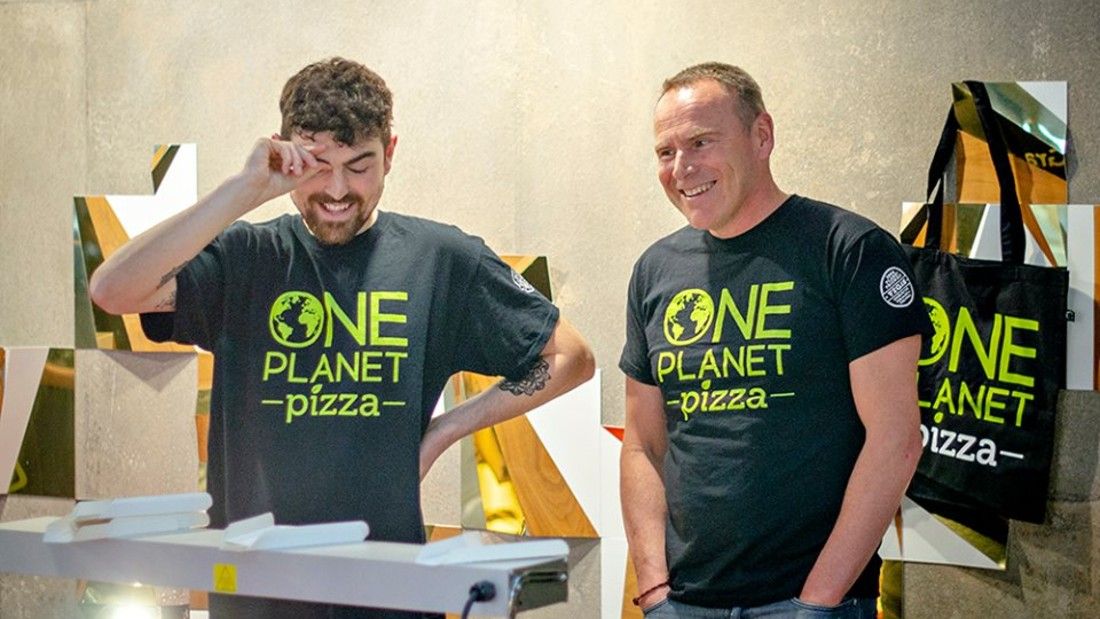 Pizza pioneers Mike and Joe get sweaty for Viva!
Mike and Joe successfully raised £591 for Viva! smashing their £500 target!
The awesome Mike and Joe, founders of One Planet Pizza – the UK's first frozen vegan pizza company! – are running their first ever marathon this May to raise money to help us fight for animals.
One Planet Pizza makes amazing vegan pizzas from their 100% vegan pizza factory. Pizza pioneers, they were the first pizza company to deliver frozen vegan pizzas in the UK – and now they're in Ocado too! Now they want to show other runners just how well they can thrive on a vegan (pizza) diet.
Mike and Joe's first marathon is for Viva! – to help us save even more animals, and get our vegan message out to thousands more people. If that's not worth your support, we don't know what is!
Scroll up