Time for Action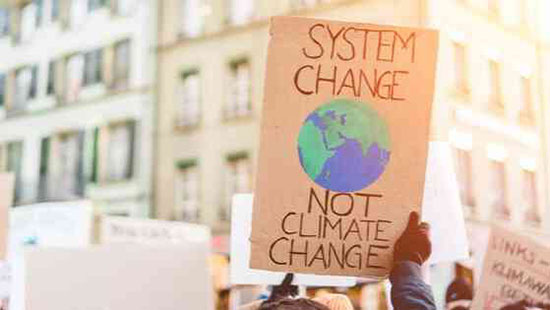 We must make the connection between animal agriculture, environmental destruction and loss of wildlife.
We are destroying nature to feed our hunger for meat and fish and that has to stop.
We have to protect ecosystems and prioritise the safety and freedom of wild animals, leaving them to live their lives free from human interference.
If we don't take urgent and far-reaching action now, eating animals will be the death of us.
Read full chapter
"The present generations have the responsibility to bequeath to future generations a planet that is not irreversibly damaged by human activity. Our local, indigenous and scientific knowledge are proving that we have solutions and so no more excuses: we must live on Earth differently."
Audrey Azoulay, Director-General, United Nations Educational, Scientific and Cultural Organization (UNESCO).
We love walking in forests and mountains, exploring beaches and swimming in the sea. Seeing wild animals excites us; people gather on the shoreline pointing out to sea when a pod of dolphins is spotted. Most of us know the thrill of seeing a hedgehog, a fox, or if you are very lucky, a badger, sniffing about in the garden. Even listening to simple birdsong in a quiet moment brings pleasure. We love nature, but most people don't realise how much it sustains us in many more ways than just bringing us pleasure.
The rich variety of life on Earth provides us with the food we eat, the water we drink and the air we breathe. We are taking it for granted that the natural world will just take all the abuse we throw at it and somehow manage to cope. It is not coping; it is literally dying around us. For decades scientists have been warning that human activity is pushing life on our planet towards a sixth mass extinction – now we are there. Natural ecosystems are degrading at a rate unprecedented in human history and our insatiable hunger for meat, fish, dairy and eggs is one of the most powerful negative forces driving this destruction.
What you can do
On an individual level, you can help combat the insect apocalypse by making your garden more wildlife friendly, mowing the lawn less often, creating "bug hubs", planting wildflowers and vegetable gardens, letting weeds grow and not using pesticides. You can plant more nectar-rich plants like alliums, chives, foxgloves, crocuses, sunflowers and lavender to attract pollinators. You can make a bee hotel…
But animal agriculture is the bigger issue and large-scale change is needed – urgently. The devastating impact livestock farming is having on the world's rich biodiversity can be stopped through the widespread adoption of a vegan diet. Joseph Poore, researcher at the University of Oxford, says: "A vegan diet is probably the single biggest way to reduce your impact on planet Earth, not just greenhouse gases, but global acidification, eutrophication, land use and water use" (Carrington, 2018). Poore was so convinced by the research that he adopted a vegan diet himself. Poore's voice is just one of many; an increasing number of scientists are joining the ranks calling for the widespread adoption of a vegan diet to halt climate change and loss of biodiversity.
The entire fabric of life on Earth has evolved and developed naturally over many millions of years. The vital contributions made by nature to humanity affect virtually all aspects of human existence and our reliance on nature is widely recognised but is not reflected in government policies. A landmark UN biodiversity summit has been postponed three times because of the Covid-19 pandemic. The delay meant that at the start of 2022 there were no global goals for stopping biodiversity loss!
Governments simply cannot ignore the problem any longer. They are already gambling with very high stakes. Ignoring the devastating impact livestock farming is having on biodiversity has been likened by some scientists to playing a game of ecological roulette. Government support for a radical change in how we eat is long-overdue and the need for action has never been so urgent.
Professor Sandra Díaz, who co-chaired the assessment on which the landmark UN report on biodiversity was based said: "The diversity within species, between species and of ecosystems, as well as many fundamental contributions we derive from nature, are declining fast, although we still have the means to ensure a sustainable future for people and the planet." It's not too late to make a difference, but only if we start now at every level from local to global.
In his recent speech to the European Commission, Karmenu Vella said: "We need to give more support. We need to be bolder in numerous ways. Harmful subsidies must become a thing of the past. The only farming and fishing activities to receive support should be fully compatible with biodiversity protection. It's time to favour practices that produce healthy food without poisoning insects, without destroying landscapes, or damaging healthy soils" (European Commission, 2019).
There are a range of options for achieving sustainability in agriculture, forestry, marine systems and other sectors, according to scientists. Priorities, they say, must focus on increasing awareness of the importance of biodiversity and conservation. Sustainable production and consumption must be prioritised. Subsidies and incentives will need reforming and deforestation, poaching and trafficking must stop. Geographical areas of importance should be protected and pressures on vulnerable ecosystems must be reduced and recovery plans made for species that have declined. The IPBES report says: "Nature can be conserved, restored and used sustainably while simultaneously meeting other global societal goals through urgent and concerted efforts fostering transformative change" (IPBES, 2019).
In their 2020 report Approaches to sustainable agriculture the IUCN says: "Agriculture is a fundamental human activity that intrinsically depends on nature and at the same time poses a threat to it. Thus, sustainability has emerged as a necessity in future agricultural policy and practice" (Oberč and Arroyo Schnell, 2020).
Many people are reducing their meat intake over concern for animal welfare, the environment and their health. The meat industry is beginning to feel the pinch and the value of some giant meat-producing companies has plummeted, as investors are looking to support more sustainable protein products like plant-based foods and cultured "lab meat". So, while the scale of the problem is immense, the tide is beginning to turn.
The Plant Based Treaty
As a companion to the Paris Agreement, the Plant Based Treaty is a landmark international treaty and first of its kind to put food systems at the heart of combating the climate crisis. The Treaty aims to halt the widespread degradation of critical ecosystems caused by animal agriculture, to promote a shift to more healthy, sustainable plant-based diets and to actively reverse damage done to planetary functions, ecosystem services and biodiversity.
In evolutionary terms, Homo sapiens were late to the party, but our arrival has certainly been felt from one side of the globe to the other. With a global population soon to reach eight billion, our influence has spread everywhere, with dire consequences for many of the other species with whom we share the planet. Governments have expressed concern about biodiversity loss – but we now need action rather than targets and empty promises. We know what needs to be done – what is lacking is the political will to adopt a new approach and a genuine commitment to pursue it.
"Averting a dramatic decay of biodiversity and the subsequent loss of ecosystem services is still possible through intensified conservation efforts, but that window of opportunity is rapidly closing" (Ceballos et al., 2015). It is time to stand up for nature and go vegan today!
For more information on how a new way of farming could restore ecosystems, wildlife and biodiversity, improve food security and food self-sufficiency and alleviate sector uncertainty, see viva.org.uk/planet/the-solutions.
Scroll up