minute reading time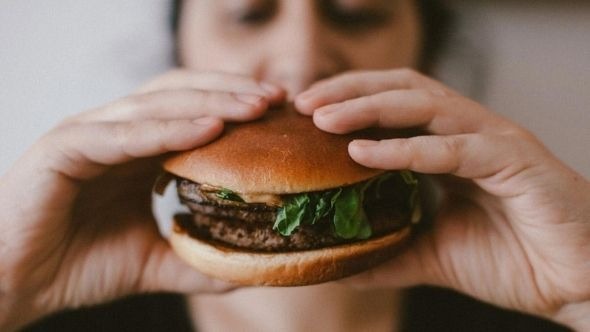 A new study, published in the journal The Lancet Planetary Health, reveals that daily meat consumption in the UK has fallen by 17 per cent in the last decade. This is fantastic progress but we must do better if we are to reach our climate targets.
The Oxford-based research team used data from the National Diet and Nutrition Survey – a detailed survey of the diets of more than 15,000 people across the country. They found that while most people are eating less red and processed meat compared to a decade ago, they are eating more white meat. The authors said: "Despite the overall reduction in meat intake, reaching meat-consumption targets that align with sustainable diets will require a substantial acceleration of this trend."
Red and processed meat can increase the risk of heart disease, type 2 diabetes and certain cancers. Meat and dairy production also has a much high environmental impact producing more planet-warming greenhouse gas emissions than plant foods.
The EAT-Lancet Commission says that globally, red-meat consumption needs to fall by more than 50 per cent to achieve a sustainable, healthy food system. The UK National Food Strategy, published in July 2021, recommends a 30 per cent reduction in meat consumption in the UK over the next 10 years and the UK Committee on Climate Change has called for a 20 per cent reduction in consumption of beef, lamb and dairy by 2050.
Animal agriculture is a major driver of the climate crisis, changes in land use, depletion of freshwater resources and pollution. To keep within planetary boundaries (that attempt to define a safe operating space for humanity on a stable Earth system) researchers say that people in rich countries like the UK will need to cut beef consumption by 90 per cent and milk by 60 per cent while increasing consumption of beans and pulses.
Find out how what you eat affects the planet and what you can do about it here.