The Viva! La Burger Tour is Back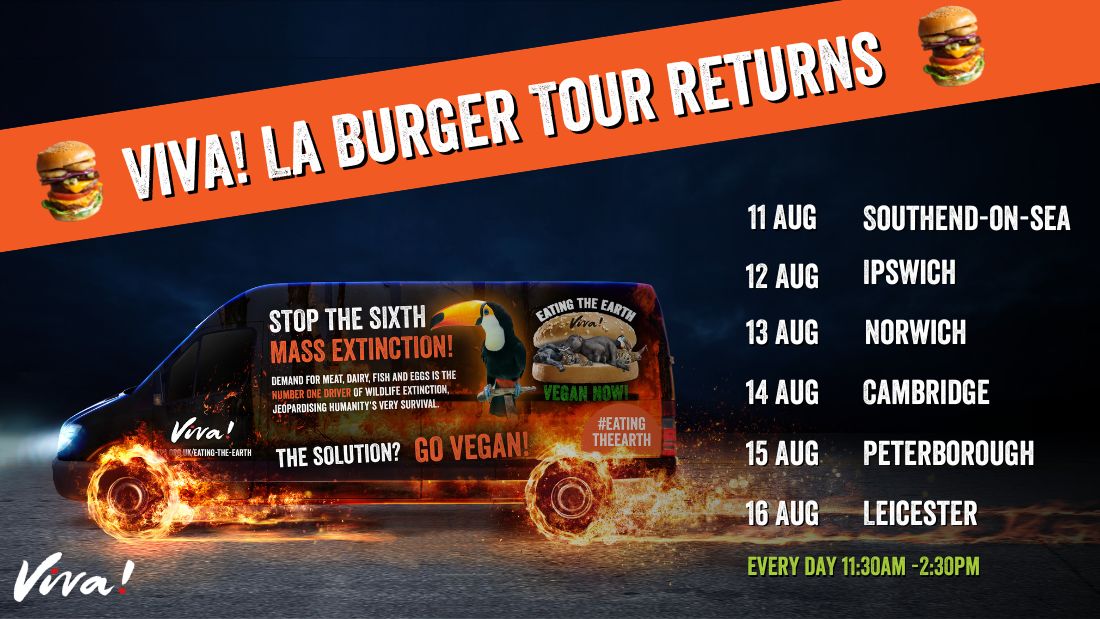 After last year's success, the Viva! La Burger van is back for its third tour! We will be giving out free vegan burgers to help raise awareness of the impact meat and dairy have on the planet and wildlife as part of our new wildlife campaign: Eating the Earth.
This time we will be hitting six cities across east England and will be urging the British public to choose vegan to save our planet, wildlife and the future of humanity.
We are Eating the Earth
Currently one million species are threatened with extinction worldwide. Help Viva! to save the world's wildlife by acting now and joining us as part of our burger tour outreach!
This campaign will reveal how eating meat, dairy, fish and eggs is the number one driver for wildlife loss and will highlight what this means for our future on the planet.
Wildlife is running out of space to live. With vast expanses of habitats being rapidly converted into grazing land for livestock, alongside huge swathes of crops grown to be fed to farmed animals – it's clear that meat and dairy demand is at fault. In the UK alone, if everyone was to switch to a vegan diet, this land demand could be reduced by up to 74 per cent – freeing up land for forests to regrow and wildlife to flourish once more. 
It's crucial that we get this message out to the general public that the UK's dietary habits must move away from meat, dairy, fish and eggs. There is only one solution to the climate and wildlife crises we are facing – go vegan! Help us spread this vital message this August.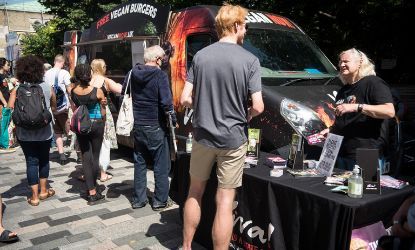 We need your help!
Please come and volunteer at an event near you. There is no better way to speak to the public about going vegan than over a delicious cruelty-free burger. The more people we can speak to, the more animals we can save. Join us in helping animals, wildlife and the planet.
Whether you want to engage in conversation with people, hand out leaflets or hold a placard, we would love to see you there!
Look out for our branded burger van and people in Viva! shirts.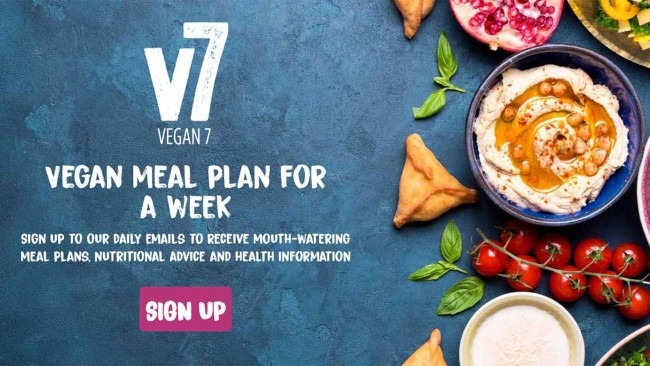 V7 – Try Veganism for One Week
Switching from animal products to plant-based ingredients can have huge benefits for the planet, the animals and your health. That's why we've launched V7 – our brand new 'one week' food challenge.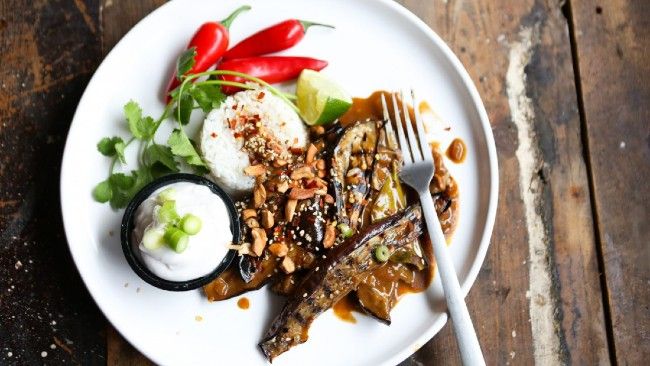 Vegan Recipe Club
Get inspired by hundreds of vegan recipe ideas with pictures, hints and tips for all different tastes and budgets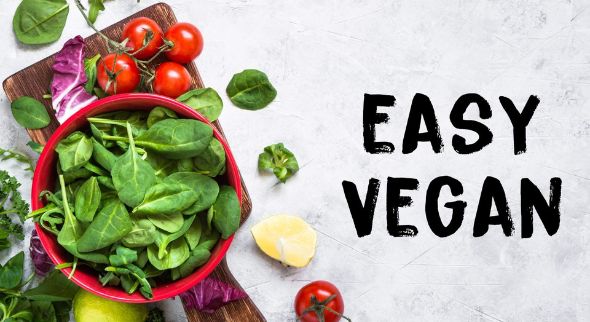 Easy Vegan
All of our vegan recipe resources, tips and advice on one easily-accessible page. Joining the vegan revolution has never been so simple!
Scroll up