Media release published at August 8, 2019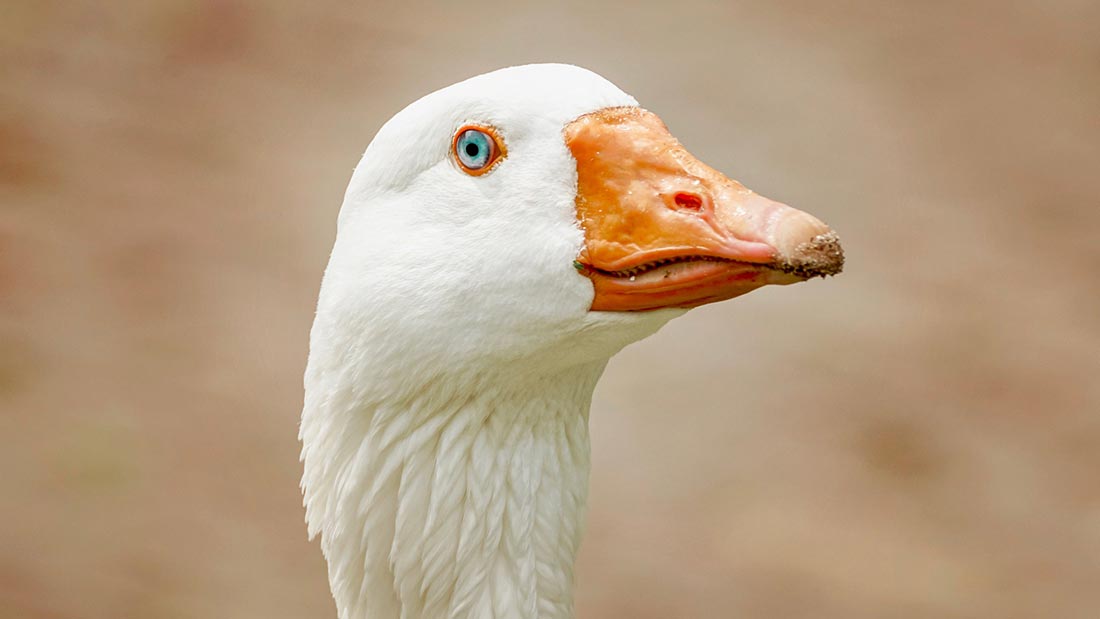 Viva! Victory: Luxury Hotel Removes Foie-gras From Its Menu
In 2011, local vegan campaigning charity Viva! led a successful campaign in partnership with Bath & North East Somerset Council to ban the sale of foie-gras in all council-registered food outlets across the district. Now, The Gainsborough Bath Spa has extended this commitment and opted to remove foie-gras from their menu.
Since 2009, Bristol-based animal welfare charity Viva! have been campaigning against the sale of foie-gras. They were the first organisation in the UK to take on the foie-gras industry and have made significant progress in discouraging both the public and caterers from using the cruel product. One of their most notable achievements came when Bath & North East Somerset Council banned the sale of foie-gras in council-registered food outlets. This move was widely praised by the local community and vegan campaigners across the UK.
Produced by force-feeding geese and ducks, foie-gras is essentially fatty liver. Through the 'gavaging' process the bird's liver swells by as much as ten times the normal size, which in turn impairs function, restricts blood flow and makes it difficult for the birds to breathe. Although the production of foie-gras has been prohibited in a number of countries – including the Czech Republic, Denmark, Finland, Germany, Italy, Luxembourg, Norway, Poland, Turkey and the UK – retailers are still able to import from France, where around 75 per cent of the world's foie-gras is produced.
Now, following contact from Viva! and Bath & North East Somerset Council, The Gainsborough has committed to removing foie-gras from their menu. The Gainsborough is an award-winning luxury hotel and spa, based in the heart of Bath. This voluntary commitment to remove foie-gras is a landmark move in ending the sale of foie-gras.
Viva! Campaigns Manager, Lex Rigby said:
"Our successful campaign to ban the sale of foie-gras at food outlets in Bath, supported by Councillor Paul Crossley, was very well received by local restaurants and the public. And so we are thrilled that The Gainsborough – a hotel which claims to set the gold standard for luxury hotels – has extended this ban to their menu. Given the production of foie-gras is banned in the UK due to the inhumane practice of force-feeding, the idea that foie-gras is a luxurious item is a sick joke. We hope this commitment will set a precedence for other hotels, not just in Bath but across the UK. This victory could not have happened without the ongoing commitment and vigilance from Bath & North East Somerset Council and we are proud to work with them on this issue. There is still more work to be done until this cruel industry comes to an end. This is a timely reminder to all caterers in Bath and we hope to see a wider commitment from the hospitality sector."
Councillor Dine Romero, Bath & North East Somerset council leader, said: "We very much welcome The Gainsborough's sensible decision to remove foie-gras from their menu. The council simply cannot support the sale of food that involves such cruelty in its production."
ENDS information:
Notes to editors
Viva! is a registered charity 1037486
Viva!'s campaign has also persuaded Amazon to delist foie-gras on its UK marketplace. Other successes include Lidl, Makro, Harvey Nichols, House of Fraser, Thomson Cruises, and Heston Blumenthal removing foie-gras from their stores and menus, as well as many independent hotels, restaurants and delicatessens.
More information can be found here: https://www.viva.org.uk/what-we-do/our-work/foie-gras
For media interviews and opportunities, contact Roisin McAuley, PR & Marketing Manager on 0117 214 1071 or email roisin@viva.org.uk