Media release published at August 9, 2021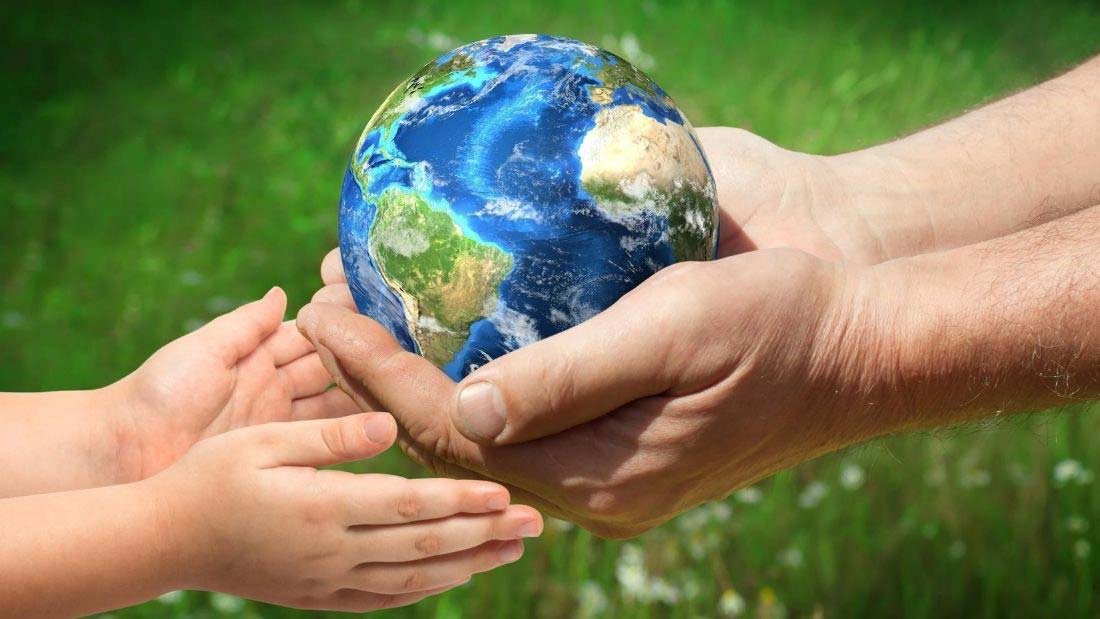 Today sees the publication of the IPPC's comprehensive assessment of climate science report, the IPCC's starkest warning yet. This report, the sixth from the IPCC since 1988, took eight years to create and brings together the work of hundreds of experts and peer-reviewed studies, collating world's collective knowledge on the climate crisis. It reveals that human activity is "unequivocally" the cause of the climate crisis including melting polar ice and glaciers, rising sea levels, heatwaves, floods and droughts and it warns that things could get a lot worse if we don't take urgent action now.
Humanity is on the verge of extinction due to the climate crisis. Animal agriculture is the leading driver of wildlife loss and releases more greenhouse gases than the entire world's transport sector.
Viva!, the UK's leading vegan campaigning charity, have published their top tips on how you can reduce your environmental impact and protect the planet.
Choose meat-free options
Had enough of eating the same meat and two veg? We don't blame you. Make your meal times more sustainable by experimenting with meat-free meals. There are so many exciting and delicious meat alternatives available, why not try switching beef burgers for veggie burgers or chicken strips for super-healthy fried tofu? Learn to veganise your favourite dishes and get creative in the kitchen.
Ditch dairy
Switching dairy for a plant-based alternative will not only significantly reduce your carbon footprint but it can also improve your complexion and health. It takes 1,020 litres of water to produce one litre of cow's milk. To produce the same amount of soya milk, you only need 297 litres of water – and even less for other crops such as oats. Most supermarkets stock extensive ranges of delicious plant-based milk, cheese, yoghurt and ice-cream – there has never been better time to ditch dairy!
Find fish-alternatives
The fishing industry is an area that often gets overlooked when it comes to sustainability. Our oceans are on the brink of collapse as a direct result of overfishing and it's not just fish such as cod who are at risk of extinction. Dolphins, whales and sea turtles are just a few examples of creatures who are considered 'by-catch' by the fishing industry, and die from asphyxiation only to be thrown back into the oceans. Try mixing tinned chickpeas with vegan mayo for a tasty tuna mayo alternative or deep-fried battered tofu or banana blossom in place of cod. You can find these recipes and more at veganrecipeclub.org.uk.
Try plastic-free recipes
The global plastic crisis is undeniable. However, going 100 per cent plastic-free may seem overwhelming for some. Fortunately, there are a surprising amount of supermarket products that are plastic-free including tinned items (beans, tomatoes and pulses), loose vegetables, plant-milks and items in paper bags or cardboard packaging such as oats and some cereals. Even better, try your local green grocer as many sell loose vegetables and fruit. Plastic-free and zero-waste shops have appeared in most major towns making it easier than ever to try plastic-free. See our recipes for more inspiration: https://viva.org.uk/blog/vegan-recipe-club-top-five-plastic-free-recipes/
Grow your own food
The Covid-19 pandemic has inspired millions of people to try their hand at gardening. Growing your own food not only offers an enormous sense of wellbeing and calm but also provides you with organic locally grown produce! You don't have to have a big garden; you can start off with a couple of pots on a windowsill or balcony. Some charities are even offering incentives to gardeners to grow plants that attract pollinators to help support the declining bee population. For some fun bee facts check out viva.org.uk.
Quick facts
In the UK, a typical vegan diet emits 2.5 times fewer greenhouse-gas emissions than a typical meat-eater's diet
Animal agriculture emits more greenhouse gases than all of the world's transportation industry combined
83 per cent of farmland is used for animal agriculture and yet animal products only account for 18 per cent of calories and 37 per cent of protein consumed by humans
80 per cent of all meat and dairy globally now come from intensive or factory farms. They are responsible for more than 500 nitrogen-flooded dead zones around the world's oceans
We could reduce the use of farmland by over 75 per cent if everyone adopted a vegan diet. This would free up crucial land space to be used for rewilding, growing trees, protecting ecosystems and absorbing carbon, rather than emitting it, and there would be more than enough food for everyone!
Viva have created a FREE one-week vegan meal plan, which shows just how simple, easy and delicious vegan food can be. Visit 7dayvegan.viva.org.uk.
ENDS
Notes to Editors
Viva! is a registered charity 1037486
Viva! is the UK's largest vegan campaigning charity www.viva.org.uk
For comments, interviews or more information please contact siobhan@viva.org.uk
Visit vegannow.org.uk for more information about Viva!'s environment campaign