Media release published at February 1, 2021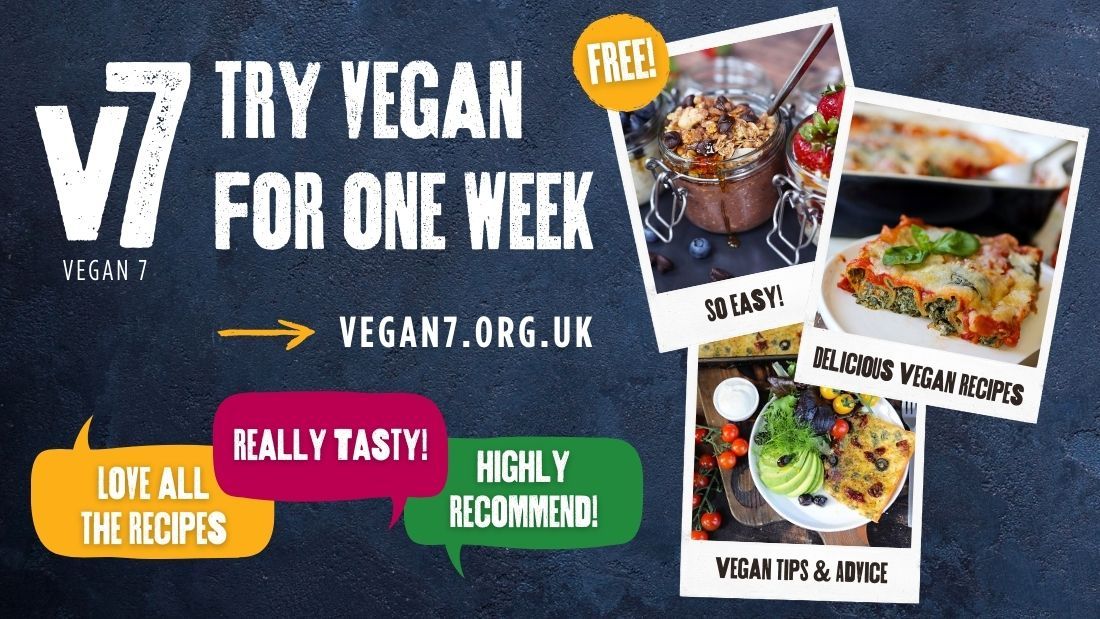 Veganuary is now drawing to a close, with a whopping half a million people choosing to have taken part this year. Many participants will be wondering what comes next – that's where V7 comes in!
V7 is the free one-week vegan challenge, complete with a vegan shopping list and seven days of delicious recipes for breakfast, lunch and dinner. Perfect for those trying veganism for the first time, but also for those needing a little extra support to continue with their vegan journey once Veganuary is over. Participants receive tons of helpful vegan tips and advice – written by experienced vegans and nutritional experts.
This amazing seven-day meal plan has been specifically designed to appeal to meat-eaters, meat-reducers and those who are interested in trying veganism but are not entirely sure where to start. This means it's ideal for those transitioning to veganism; for those who want to try some new things but also want some recipes for meals they recognise! V7 is brought to you by Viva!, the UK's leading vegan campaigning charity, who have been leading the vegan revolution for more than two decades.
Roisin McAuley, Head of Communications at Viva! says:
"Switching from animal products to plant-based ingredients can have huge benefits for your health, the planet and animals. That's why Viva! have launched V7 – a brand new one-week food challenge."
"Trying new recipes is one of the most exciting parts about going vegan. Additionally, a healthy vegan diet is packed full of foods that give you energy, boost your immune system and improve your mood. So you can battle the winter blues with a vegan diet."
"If you wish you took part in Veganuary, or perhaps were tempted but found the idea of a whole month too daunting, we highly recommend trying V7. Or, if you're already vegan, why not challenge a friend or family member to take part?"
ENDS
For recipes, high-res photographs, or more information about V7 please contact roisin@viva.org.uk
Viva! is registered charity number 1037486
Viva! is Europe's largest vegan campaigning charity www.viva.org.uk