Media release published at January 18, 2023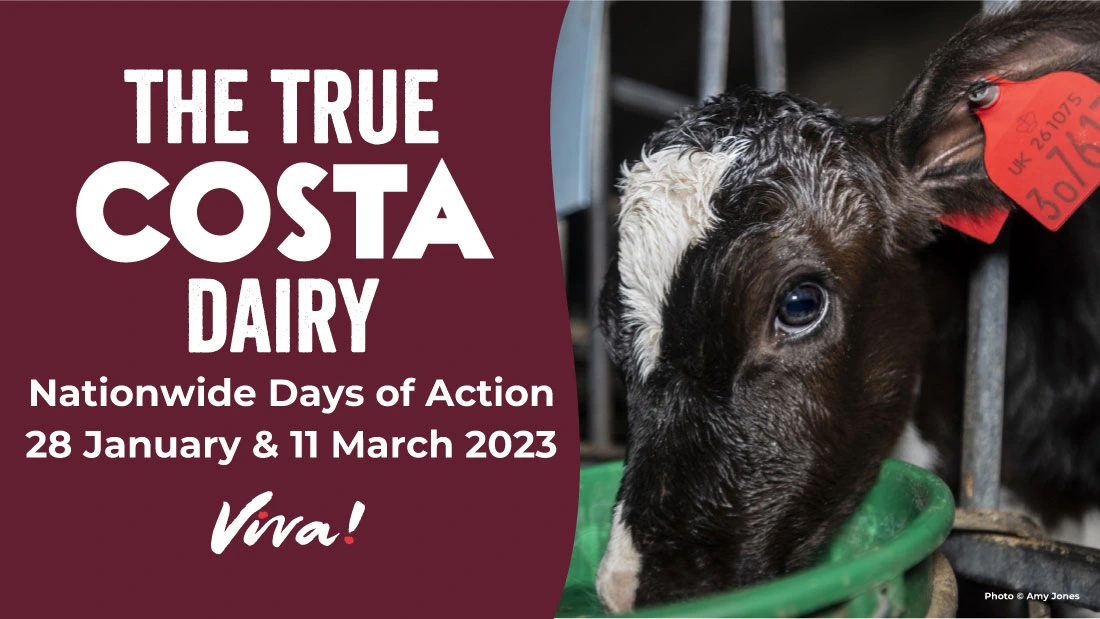 On Saturday 28 January and 11 March 2023, hundreds of people all over the UK will be protesting outside their local Costa Coffee shops, to take a stand against the dairy industry.
Organised by the UK's leading vegan charity Viva!, the Days of Action will see activists assembling outside Costa Coffee stores to educate members of the public about the modern dairy industry and encourage them to opt for plant-based alternatives such as oat, soya or almond milk. 
Protests will be taking place in 40 towns and cities across the UK, including – but not limited to – Belfast, Birmingham, Bristol, Cardiff, Glasgow and Manchester. Campaigners will be handing out leaflets, holding placards and having friendly, open conversations with customers about why and how to choose plant-based milks. 
The Days of Action follow Viva!'s recent undercover investigation into Home Farm: a Red Tractor-approved dairy farm that supplies milk to Freshways, who, in turn, supply milk to Costa Coffee.  
The team of investigators at Home Farm discovered cows that were emaciated, lame and struggling to walk, while others were manhandled, slapped and shoved. Some cows were visibly injured or in shackles. Calves are separated from their mothers shortly after birth. Viva! filmed one sick calf being force fed by tube whilst lying down, this is against guidelines as it can cause death. Despite this shocking discovery and the mountain of evidence to support animal welfare breaches, the farm denies any wrongdoing, and Red Tractor claims that Home Farm abides by their standards.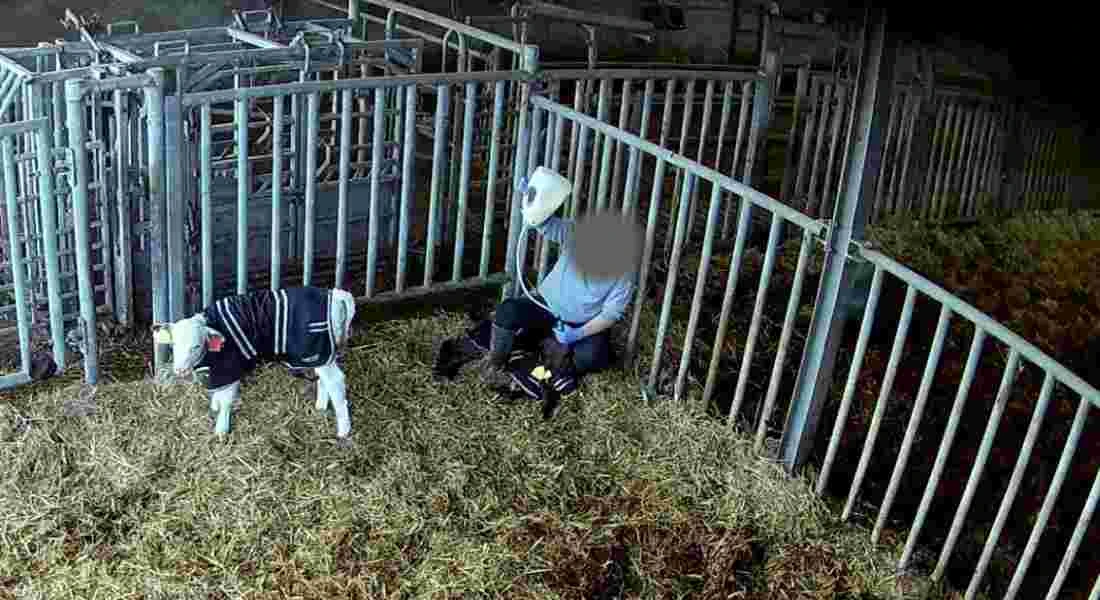 [A calf being force-fed at Home Farm] 
On the upcoming Days of Action, Viva!'s founder and director Juliet Gellatley said: "After seeing first-hand the despicable conditions that these poor cows and calves are being kept in at Home Farm, I knew Viva! had to act. It was heart-rending to see these gentle, curious animals being treated so badly. Calves, desperate to suckle, sucked my fingers because they had been wrenched from their mothers when they were just hours old. We're taking to the streets to educate people about the dairy industry: one that profits from exploitation and suffering. We'll be having judgement-free, positive conversations with Costa Coffee customers, helping them see that dairy alternatives are delicious, and don't involve suffering."