Media release published at June 21, 2021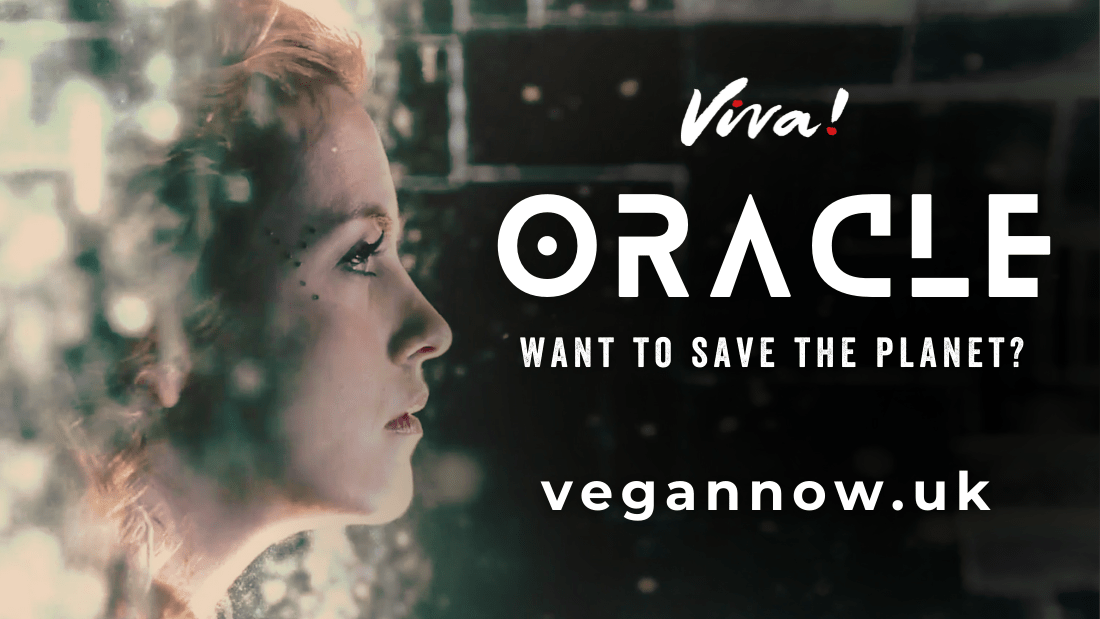 Viva! are excited to announce the launch of Oracle as part of their environment campaign, Vegan Now. 
Meet Oracle, an algorithm embedded in the planet's source code that initiates when humanity is on the verge of extinction.
Oracle is a thought-provoking short film which combines futuristic visuals with a powerful message demonstrating the urgent need to go #VeganNow to save the planet and ourselves.
Humanity is on the verge of extinction due to the climate crisis. Animal agriculture is the leading driver of wildlife loss and releases more greenhouse gasses than the entire world's transport sector.
We have the power to shape our destiny, but now we are at a crossroads. We are facing a climate crisis that will alter the world beyond salvation. If we don't act now, we will witness the sixth mass extinction of wildlife, ecosystems collapsing beyond repair, and the end of the human race.
Watch the new short film and learn how we can change the world: vegannow.uk.
Viva! are taking to the streets of Bristol and are celebrating the launch of Oracle by holding a spectacular street action.
Where: Millennium Square, Bristol
When: Friday 25 June 4pm 
Join Viva! as they wow the people of Bristol with this show-stopping event.
The charity will screen the Oracle film on the huge Millenium Square screen from 4pm into the early evening, asking the public to consider going #VeganNow to save the planet.
By harnessing the futuristic style of the Oracle video, Viva! will capture the imagination of thousands of passers-by.
Accompanying the film will be an incredible stilt walker and the Viva! team dressed in futuristic silver outfits handing out FREE vegan silver doughnuts – all to promote the message than we need to go #VeganNow to protect the planet and avert climate catastrophe.
ENDS 
Notes to editor  
Viva! Is a registered charity
Please call Siobhan 07969 306 081 or email siobhan@viva.org.uk for comments, photos or interviews.