Media release published at November 20, 2019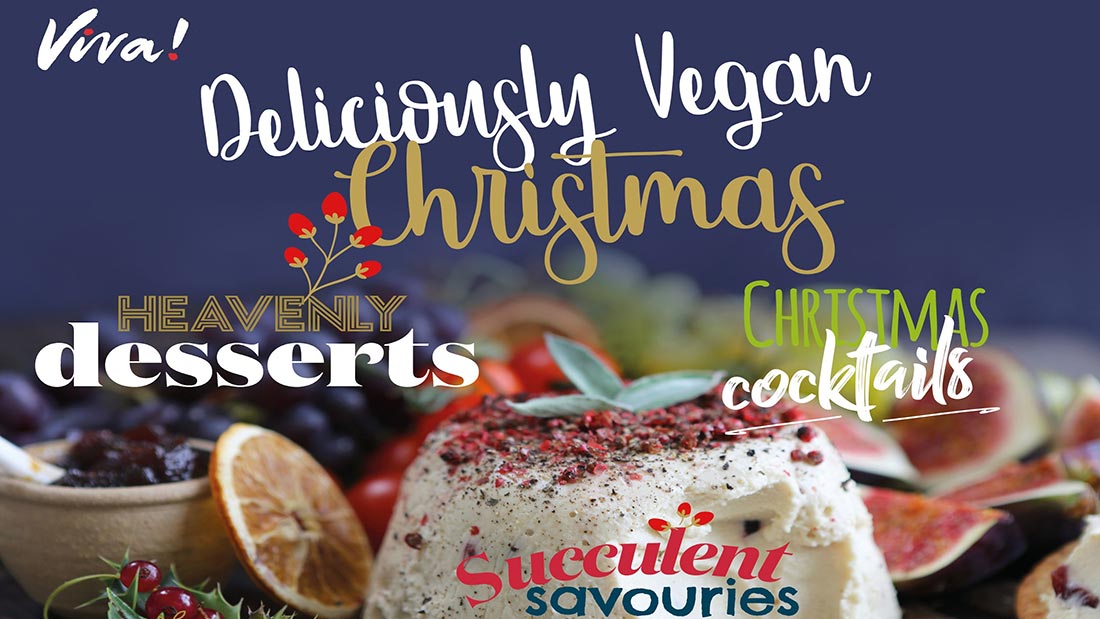 Viva!'s Deliciously Vegan Christmas Recipe Guide has all you need for a cruelty-free Christmas
Vegan campaigning charity Viva! is selling their incredible recipe guide just in time for the festive season. The Deliciously Vegan Christmas Guide features over 25 recipes – including Salted Caramel Baked Cheesecake and a tried and tested recipe for the elusive vegan Yorkshire pudding.
To begin your festive feast, the Deliciously Vegan Christmas Guide shows readers how to make Creamy Mushroom Parcels and Roast Beetroot & Cashew Crostini. For the main course, there is a choice of scrumptious steaks, tarts and roulades! As well as a choice of two luxury roasts – a  traditional festive nut roast and an incredibly easy and delicious seitan roast.
The Deliciously Vegan Christmas Guide boasts a range of heavenly desserts, such as a Salted Caramel Baked Cheesecake to satiate your sweet tooth and Cranberry 'Boursin' Style Cheese for those who prefer a savoury snack. Lastly, the guide features festive cocktails including a creamy and simple recipe for homemade vegan 'Baileys'.
In addition to the Deliciously Vegan Christmas Guide, the Viva! Shop offers a range of red, white and rosé wine, all lovingly sourced from independent vineyards around the world – perfect for adding the finishing touch to your compassionate Christmas dinner.
Viva! Food and Cookery Manager, Maryanne Hall said:
"Festive food is decadent and delicious so it was great fun creating these recipes. In this guide we wanted to demonstrate the amazing variety of vegan alternatives to 'traditional' festive foods and how accessible they are. The recipes in this guide can be made by anyone as they each have easy step-by-step instructions and the ingredients can be bought in supermarkets."
We want everyone to have a taste of vegan indulgence!"
The guide is available to order through the Viva! Shop for a bargain price of £2.
All proceeds go back to the charity to help Viva! conduct important undercover investigations, monitor the latest research on health and environmental issues, and host vegan outreach events.
ENDS information: 
Notes to editors:
For more information about this media release please contact Siobhan Dolan at Viva! siobhan@viva.org.uk or calling 0117 944 1000. Viva! is a registered charity 1037486.