Media release published at May 4, 2023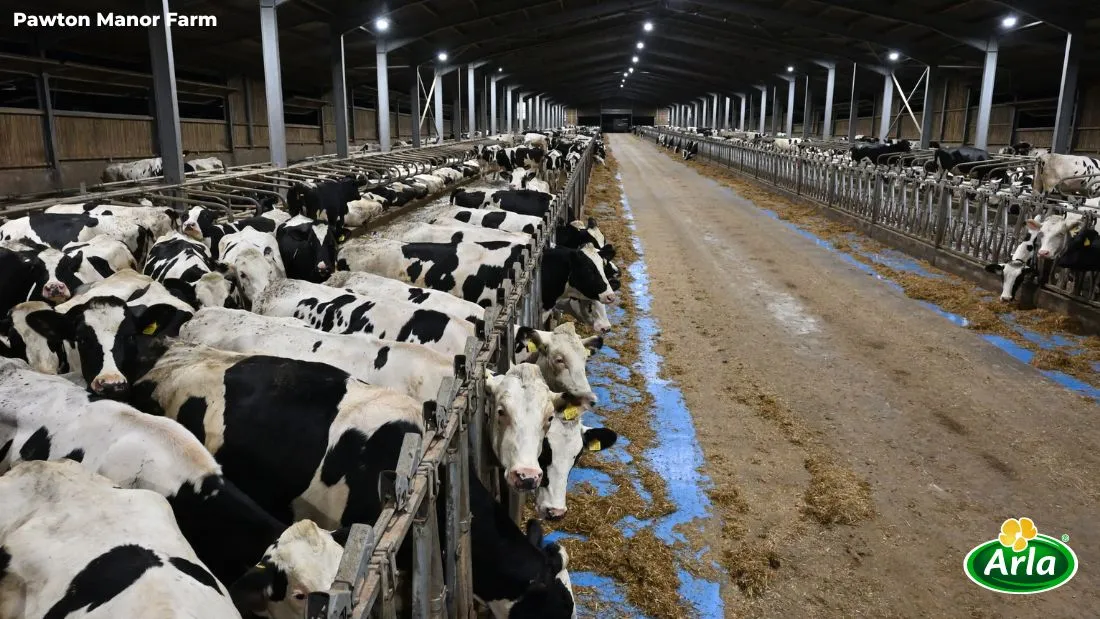 Leading vegan charity Viva! exposes the reality of 'zero grazing' farms
Around 20 per cent of UK dairy farms now adopt this intensive practice
Two of the farms investigated supply dairy to household name Müller
The UK's leading vegan campaigning charity Viva! has been handed evidence from a damning investigation into zero grazing dairy farms that reveals household name Müller sources dairy from farms that lock cows indoors their whole lives.
Viva! is using the evidence for zero grazing as part of the charity's ongoing Scary Dairy campaign. Investigators visited three of the largest dairy farms in the country, all of which use a zero grazing system. As the name suggests, zero grazing farms don't allow cows to graze on grass outside, instead keeping them locked indoors all year round. These intensive factory farms are colossal in size, housing thousands of cows in barren cubicle-style sheds.
Zero grazing mega farms owned by aristocratic billionaire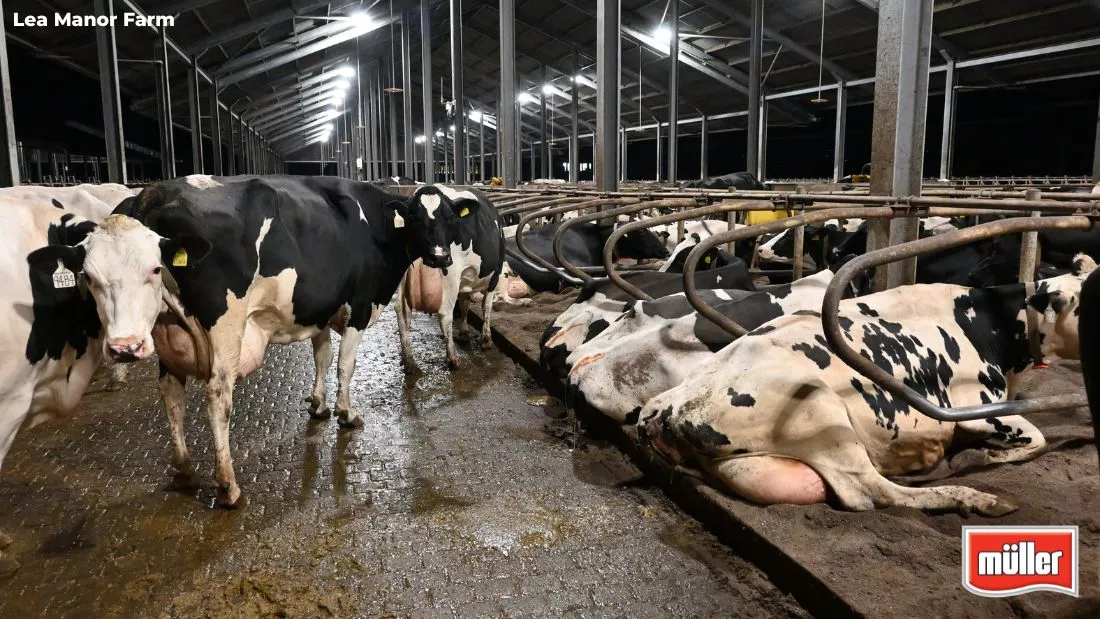 Investigators visited three zero grazing dairy farms and one calf-rearing facility across England between 2021 and 2022, including locations in Dorset (Newburgh Dairy), Cornwall (Pawton Manor) and Cheshire (Lea Manor and Grange Farm).
The investigation team found evidence that Newburgh Dairy supplies dairy to Müller; Pawton Manor supplies dairy to Arla; and Lea Manor and Grange Farm supply dairy to Tesco via Müller.
The two Cheshire farms are part of the Grosvenor empire; owned by the aristocrat and billionaire Hugh Grosvenor (the 7th Duke of Westminster) under the Grosvenor Farms brand. In 2021, Hugh Grosvenor and his family were placed 12th on the Sunday Times Rich List with an estimated net worth of £10 billion. The duke was also named the world's richest person aged under 30. Lea Manor attracted media attention in 2022 when a farm worker was found guilty of hitting a cow more than 60 times, causing 18 lacerations together with bruising and swelling.
Twenty per cent of UK dairy farms use zero grazing
Although not yet widespread, zero grazing farms are growing in popularity as milk producers seek to prioritise profit over welfare. Research suggests that around 20 per cent of UK dairy farms now adopt a zero grazing approach, despite it being detrimental to the wellbeing of cows.
In the US, a staggering 80 per cent of cows are zero grazed [1], but this trend is also growing in continental Europe. 2019 figures from Research Gate indicate that in Denmark, Germany and Austria, over 50 per cent of dairy cows are zero grazed. This figure is even higher in Greece and Estonia (where a shocking 90 per cent are zero grazed) and Hungary, where between 95 and 97 per cent of dairy cows never go outside.
Calves suckling from robotic machines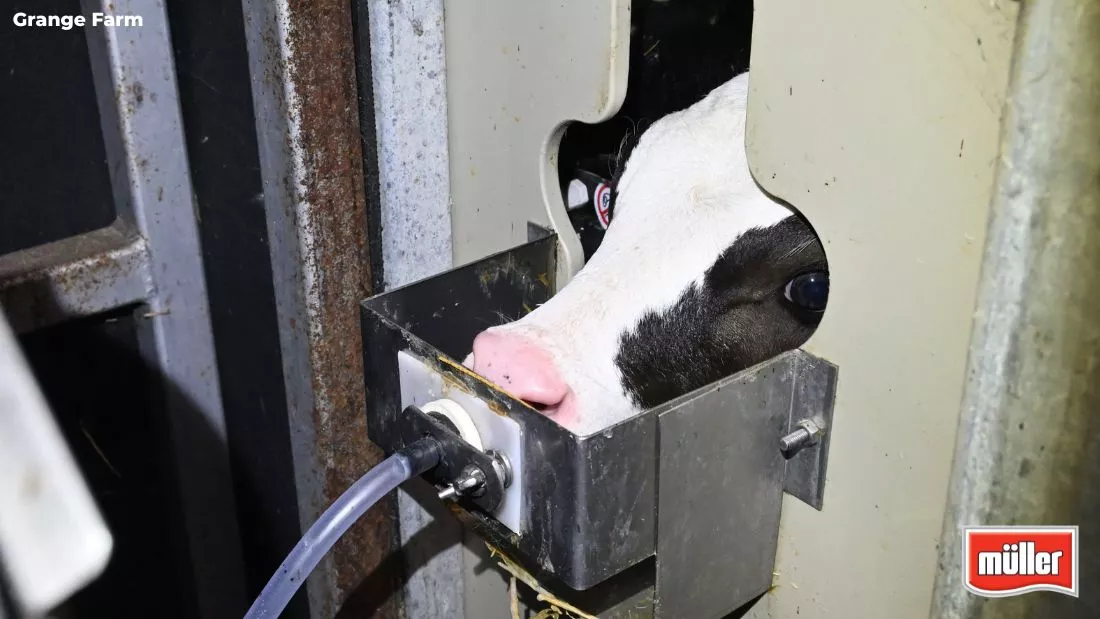 Naturally, calves would suckle milk from their mothers but those reared at Grange Farm are instead supplied a milk replacer formula via an automated system that reads an RFID chip in the calf's ear. Investigators found some newly born calves had no water provided overnight – either no bucket in the stall or the bucket was empty. Instructions on the milk replacement feed bags stated that water should be available at all times.
Calves separated from mothers at birth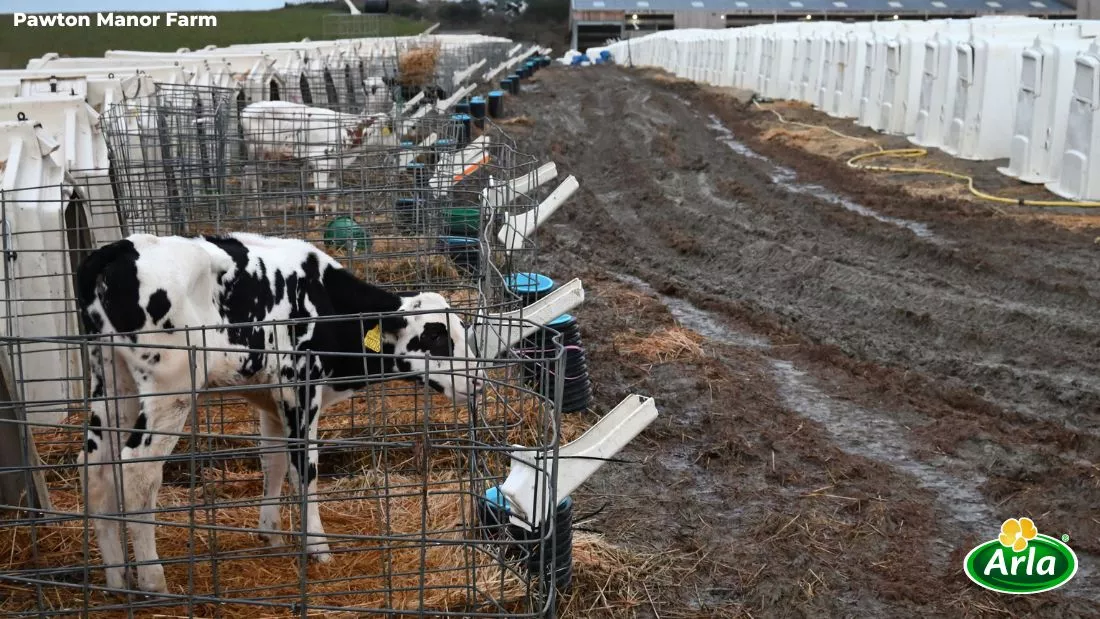 Grosvenor Farms are open about practising 'snatch calving', a process that sees newborn calves separated from their mothers immediately after birth and placed in isolated pens. At eight weeks old they're moved to small nurseries with calves of a similar young age. Shockingly, this process is not uncommon in the dairy industry.
Calves are almost always taken from their mothers when very young, so that the mother's milk – which she produces to feed her offspring – can be taken for human consumption. Separation of calves from their mothers was also documented at Pawton Manor, a farm that supplies dairy to another leading brand, Arla. Over 500 hutches were filmed and some of the calves still housed in these hutches were found to be 12 weeks old, in violation of government guidance.
Health implications of zero grazing
In their overall scientific opinion, European Food Safety Authority (EFSA) stated, in what they characterised as a high priority conclusion, that "if dairy cows are not kept on pasture for parts of the year, i.e., they are permanently on a zero grazing system, there is an increased risk of lameness, hoof problems, teat tramp, mastitis, metritis, dystocia, ketosis, retained placenta and some bacterial infections". Zero grazing therefore has very serious health implications for cows and is detrimental to their welfare.
Speaking of the investigations, Viva!'s founder and director Juliet Gellatley said: "This investigation has exposed one of the dairy industry's most shocking secrets. Zero grazing defies a cow's most basic instinct: to graze outdoors. To discover that leading dairy brands Müller and Arla are sourcing dairy from these farms proves that there is no such thing as ethical dairy – or any other animal products. The picture of the idyllic British dairy industry that we are sold is a lie, and the reality is shameful. There is nothing natural about the dairy industry, and zero grazing is just the latest iteration of suffering that dairy cows are being subjected to. With so many alternatives to dairy products, every cow who suffers does so needlessly. We must be compassionate and stop their suffering by ending factory farming and going vegan now."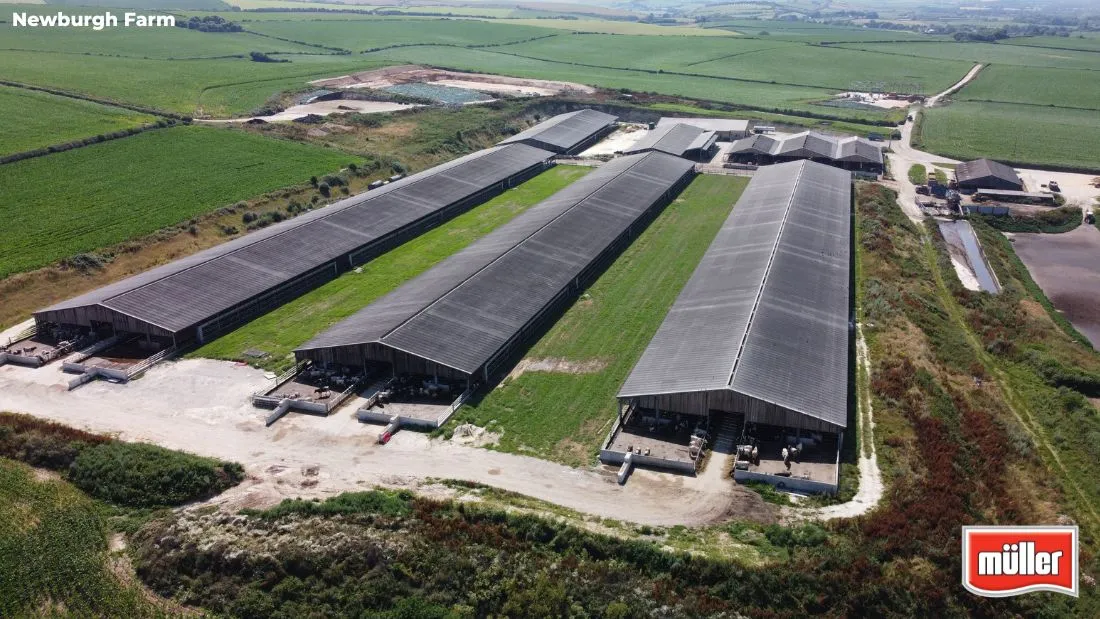 [ENDS]
Notes to Editor
[1] United States Department of Agriculture: Consolidation in U.S. Dairy Farming, Economic Research Report Number 274. 2020. James M. MacDonald, Jonathan Law, and Roberto Mosheim.
[2] Research Gate: Grazing in Europe (% dairy cows) in six distinctive regions of Europe. Data from the European Grassland Federation WG Grazing; mainly educated guesses.
More images of the investigation can be found here.