Media release published at September 24, 2019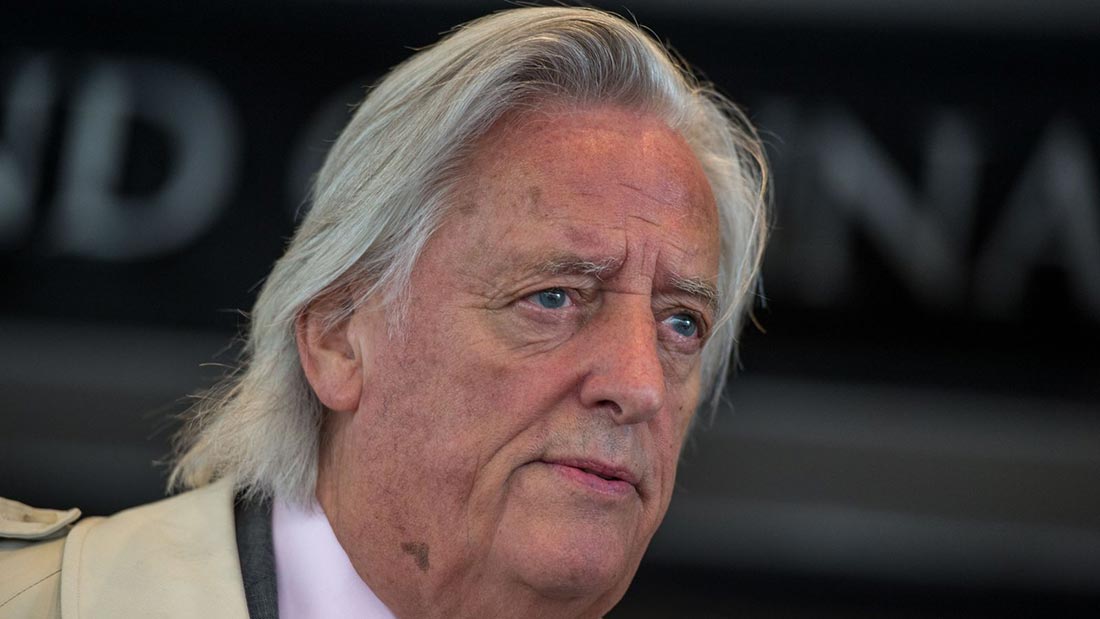 Spokespeople are available for media interviews contact Roisin McAuley, PR & Marketing Manager on 07804830994 or email roisin@viva.org.uk
Michael Mansfield QC: "I have one, singular message – to make ecocide an international crime."
Local charity Viva! launched their Vegan Now campaign yesterday at the Labour Party Conference. The launch was fronted by Michael Mansfield QC, a leading barrister. Addressing the conference room, Mansfield called for new legislation to prosecute Ecocide — the wilful destruction of nature. Relating this to animal agriculture, Mansfield stressed the connection between eating meat and environmental destruction.
Bristol-based charity has launched Vegan Now — a new campaign which stresses the connection between animal agriculture and environmental destruction, presenting veganism as the best solution to the climate crisis. The campaign launch brought together some of the most influential thought-leaders in environmentalism and veganism, including Michael Mansfield QC, Daniel Capurro (The Telegraph), Joseph Poore (Environmental Researcher, University of Oxford) and Kerry McCarthy MP, Labour MP for Bristol East.
Vegan Now has hit international headlines, fronted by Michael Mansfield QC. Mansfield stated that new legislation is needed to criminalise the "wilful destruction of nature", which he described as a "crime against humanity". In a speech to be delivered via video link at the Labour Party Conference in Brighton, Mansfield stated:
"I think when we look at the damage eating meat is doing to the planet it is not preposterous to think that one day it will become illegal. There are plenty of things that were once commonplace that are now illegal such as smoking inside. We know that the top 3,000 companies in the world are responsible for more than £1.5tn worth of damage to the environment with meat and dairy production high on the list. We know that because the UN has told us so. It is time for a new law on ecocide to go alongside genocide and the other crimes against humanity."
Speaking about Vegan Now, Juliet Gellatley Viva! founder and director said:
"Thirty years ago people didn't bat an eyelid if you lit a cigarette in a pub or restaurant. But now society accepts smoking is harmful and totally unnecessary and so we legislated against it. The same could happen with eating meat."
Addressing a packed room at the Vegan Now conference launch, Kerry McCarthy MP called for a stricter agriculture bill to be introduced, which changes the way the government provides farming subsidies. Joseph Poore, environmental researcher, called for environmental warning labels on animal products, further supported by Juliet who stated "What we want to do is push society so that consuming animals is no longer socially acceptable. I would like to see supermarkets where you can't buy animal products when you're under 18. We need warning labels – like tobacco."
Dr Josh Cullimore called for meat and dairy to be removed from hospital menus, describing hospitals as "a place for healing and getting better, not eating animal products which make you sick.".
Dr. Cullimore went on to discuss the impact of meat and dairy consumption on the NHS, stating: "It has been suggested that if we all went vegan, 1.6 trillion dollars could be saved by 2050. With our struggling NHS this is vitally important.". McCarthy supported this statement, stating "In terms of public health, this will be the first generation to die of lifestyle illnesses as opposed to communicable diseases. There is a public health emergency "
Tony Wardle, Viva! associate director, closed the conference, remarking:
"We've been talking about different approaches here today. You're gonna need them all. This is gonna be a battle. You can't have permanent growth in a world of finite resources. The whole of society needs to move from consumption to conservation."
ENDS information:
PHOTOS: https://www.dropbox.com/sh/c7yo6egzqo61in8/AAA0qOd4t4wDMEDeHRSFTBvKa?dl=0
Spokespeople are available for media interviews, contact Roisin McAuley, PR & Marketing Manager on 0117 944 1000  or email roisin@viva.org.uk
Viva! is a registered charity 1037486
Viva! is an established animal and environmental campaigning charity that has been promoting veganism since 1994. Our street actions and events have helped thousands of people change to a kinder, healthier diet. All are welcome.