Media release published at February 6, 2023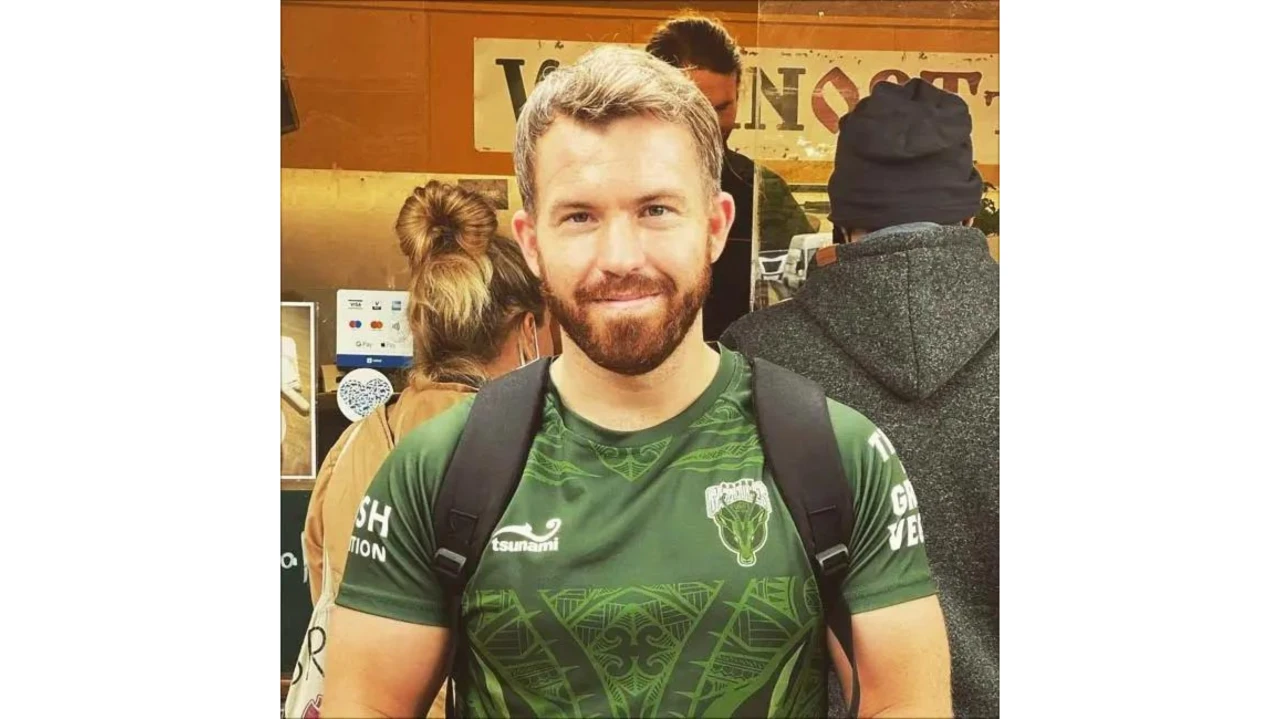 [Former rugby union player Brendon Bale is Without Meat's campaign ambassador]
Vegan charity Viva! to launch a new fitness initiative to help young athletes adopt a vegan diet
Former rugby union player and director of the Green Gazelles named as the face of Without Meat
Campaign will tackle the misconception that veganism isn't 'masculine'
Vegan bodybuilder and influencer Hench Herbivore provides a foreword and endorsement
February 2023: A former rugby union player has been announced as the ambassador for a new vegan fitness partnership, which will encourage young people to adopt a vegan lifestyle to boost their athletic performance.
Named Without Meat, the initiative will explore how a vegan diet is the best diet to support all workout plans, from team sports to weightlifting, long-distance running to flexibility training. The campaign will have a specific focus on encouraging young men to adopt a vegan lifestyle, given that men eat around 57 per cent more meat than women globally, and most vegans are women — in the UK, about two-thirds of vegans identify as women.
The pro athlete who has been chosen is Brendon Bale, the director of the Green Gazelles, the world's first entirely vegan rugby club.
Bale follows a healthy vegan diet and has become the ambassador to help young men understand that you can achieve athletic success without eating meat and that your performance and recovery time will likely improve. Without Meat will challenge the false narrative that eating meat is masculine, while supporting young people with the resources to adopt a vegan diet in a way that works for them.
There are several common misconceptions surrounding the vegan diet, with critics often incorrectly stating that vegans get insufficient protein and vitamins to reach top athletic standards. Despite these misconceptions, there are a huge number of vegan professional athletes, including tennis legend Novak Djokovic, boxing powerhouse David Haye, National Basketball Association icon Kyrie Irving and Formula One champion Lewis Hamilton.
Like many other pro athletes, Bale has discovered that a vegan lifestyle improves his athletic abilities, not hinders them. Speaking about the partnership, Bale commented: "Without Meat is a perfect fit for me. As part of my role as Director of the Green Gazelles, I encourage the team to stay on track with their training, and part of that is ensuring they get the best diet possible from plant-based sources. Viva! has supported the Green Gazelles for over a year, so it's great to work with a charity that I know is incredibly passionate about what it does. This project will help transform people's lives. I want to inspire the next generation of young athletes to put down the chicken and eggs and opt for a vegan diet in order to reach their full athletic potential."
Also voicing his support for Without Meat is vegan influencer and bodybuilder Paul Kerton, aka Hench Herbivore. With a sizeable following across multiple social media platforms, Paul's life mission is to show the world that you can grow muscle and reach your peak physical condition while on a vegan diet. He has provided a foreword for the fitness leaflets and personally endorsed the initiative.
To find out more and how you can get involved, head to viva.org.uk/without-meat/