Media release published at June 8, 2021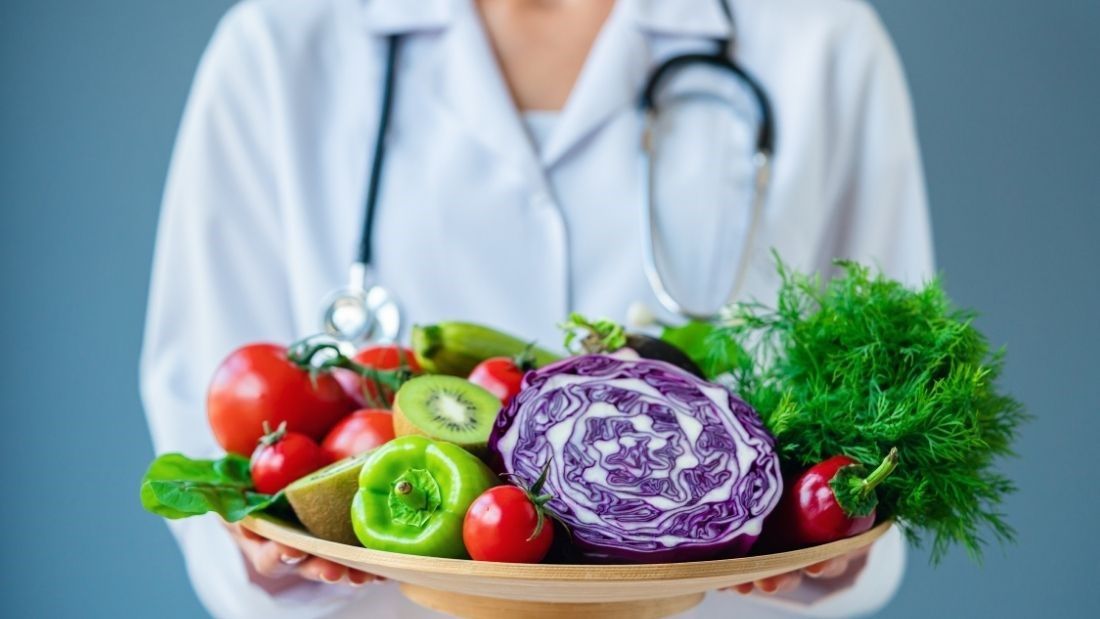 A ground-breaking study published this week by BMJ Nutrition Prevention & Health reveals that people who follow vegan diets have a much lower risk of severe Covid-19.
The study included people from France, Germany, Italy, Spain, UK and USA who were infected with Covid-19. Their diet and symptoms were recorded and results showed that those who followed a plant-based diet were 73 per cent less likely to experience moderate-to-severe Covid symptoms. Moderate-to-severe symptoms mean that people had fever, breathing problems, low oxygen in the body and likely needed medical help.
The plant-based study participants ate more vegetables, pulses and nuts than others. The study authors explained that these foods supply many vitamins, minerals and antioxidants that support the immune system and lower the risk of respiratory infections.
On the other hand, people who ate low-carb, high-protein diets (keto, Paleo, etc) that are typically high in meat, eggs and fats, had an increased risk of suffering severe Covid-19. Compared to the plant-based people, they were almost four times more likely to have a moderate-to-severe form of the disease.
Vegans have a lower risk of heart disease, high blood pressure, obesity, diabetes and cancer – all of which are major risk factors making Covid-19 more likely to result in severe, life-threatening disease. A diet change can not only make people healthier but, as this new study shows, it can also make us better equipped for fighting infections!
This is the first official study to expose how diet affects Covid-19 severity but comes as no surprise to vegan campaigning group Viva!, who have been campaigning on this topic since the pandemic began. Viva!'s campaign Slash the Risk hit the headlines in 2020 as their bold billboards appeared across the UK advocating the benefits of a healthy vegan diet in the fight against Covid.
Juliet Gellatley, Viva! Founder and Director, says:
"Viva! strongly support this research and hope that by sharing the results we can help save lives and suffering.  
Our campaign 'Slash the Risk' reiterates the findings of this study. We've worked tirelessly since the beginning of the pandemic to hit this message home to the British public – a healthy vegan diet can slash the risk of severe Covid-19 symptoms. 
However, the UK government have failed to relay this vital, life-saving information to the public and as a result people are suffering, and at worst dying.  
The government must look at the science and promote a healthy vegan diet – to save the NHS, our health and prevent future pandemics." 
Dr Justine Butler, Viva! Senior Researcher and Writer, says:
"This confirms what Viva! has been saying for months – a vegan diet can slash your risk of severe Covid!
Vegans are less likely to be overweight or suffer from type 2 diabetes, high blood pressure or heart disease – all risk factors for severe Covid. 
What this study adds is that the abundance of antioxidants, vitamins and minerals found in a healthy vegan diet, that support your immune system and help lower the risk of severe diseases, can also combat severe Covid. 
A vegan diet may not stop you from catching it but this study shows, it could mean the difference between suffering severe disease or a mild and short illness. The virus responsible for this pandemic, SARS-CoV-2, will likely be with us for some time. Do yourself a favour and go vegan now if you aren't already!" 
ENDS
Notes to editor
For comments, interviews or more information on this topic please contact siobhan@viva.org.uk or call 07969 306 081.