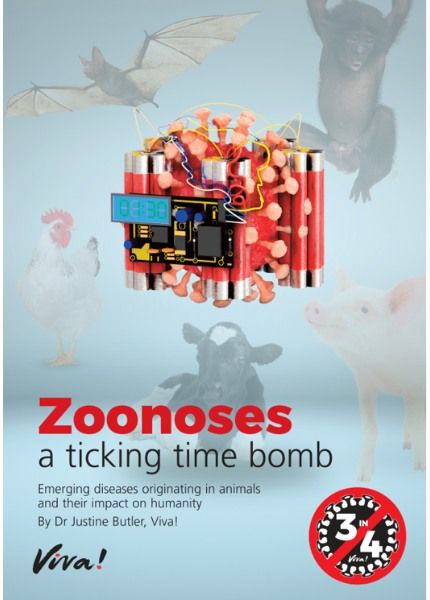 Viva!'s ground-breaking report investigates zoonotic diseases, such as Covid-19, and other coronaviruses, that have jumped from animals to humans. It includes measles, Ebola, AIDS, SARS, MERS, bird flu and antibiotic-resistant superbugs. Find out where they came from and what role wet markets and factory farms play. How can we avert another pandemic? This essential report reveals all.
"After the unprecedented challenges we all faced through Covid-19, this report helps us understand the huge threat we face from zoonoses – spreading due to our exploitation of animals. An excellent and timely report." Dr Michael Greger, physician, author and international speaker on nutrition, food safety and public health and author of How Not to Die.
Read more about our 3 in 4 campaign.