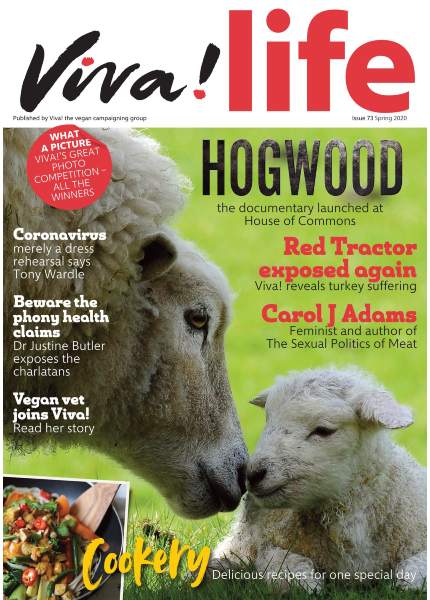 Viva!Life is our magazine exclusively for Viva! members. Each issue of Viva!Life features lovingly crafted content from our expert team of journalists, nutritionists, health professionals, campaigners, recipe gurus and lifestyle influencers. We feature editorial content from our current animal investigations, bag exclusive celebrity interviews, champion ethical businesses, digest the latest health news, whip up plant-based cookery features and review vegan trends. Plus, you can keep up to date with our latest campaigns.
This is one magazine you don't want to miss!
Receive your hard copy in the post ahead of everyone else by becoming a Viva! Supporter. Simply join Viva! to get Viva!Life Magazine delivered direct to your door three times each year. You can also buy the latest issue through the Viva! Shop.
Want to promote your vegan product, service or event? Advertise in Viva!Life.