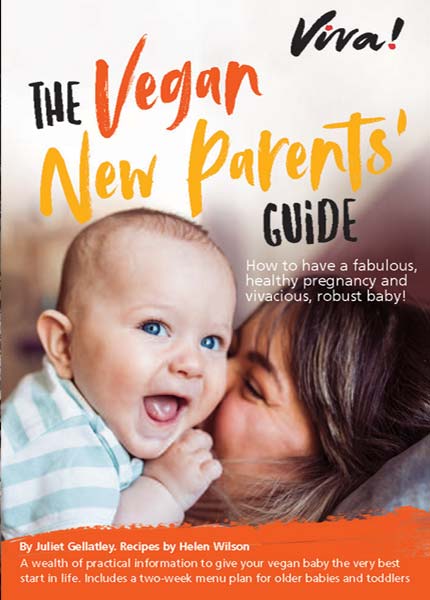 How to have a fabulous, healthy pregnancy and vivacious, robust baby!
By Juliet Gellatley BSc, DIP CNM, founder & director, Viva!
Recipes by Helen Wilson
Thinking of raising your family vegan? Don't know where to start with first foods, baby led weaning and beyond? Look no further than The Vegan New Parents' Guide from leading vegan charity, Viva! Offering nutritional advice and healthy food ideas from pregnancy and beyond, learn about the best foods to eat to provide your growing baby with the best start in life. This guide will give you confidence to look ahead to baby led weaning and cooking for your toddler, from a wonderful variety of plant based foods. The Vegan New Parents' Guide is your perfect companion to any blossoming vegan family.