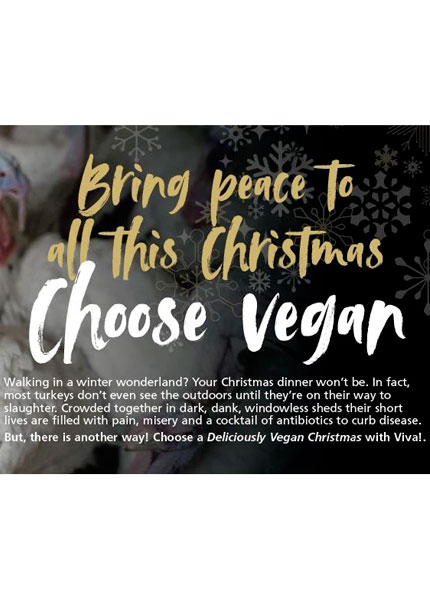 Order your Viva! turkey door-droppers for Christmas!
Our turkey door-drops are incredibly popular – and this year we have a brand new leaflet asking people to choose kindness this festive season. Just click on the link below and we'll send you a pack of 100 leaflets to give to friends, pop in Christmas cards or door-drop to your street (contact us directly for larger numbers).
Sadly, last year 15 million turkeys were slaughtered in the UK – with around 10 million killed for the Christmas market alone. The vast majority of them spend their short lives in vast industrial sheds and never go outside.
Turkeys have a zest for living and, treated with respect, they become very friendly. Be a friend to turkeys this Christmas and join the Viva! door-drop army!