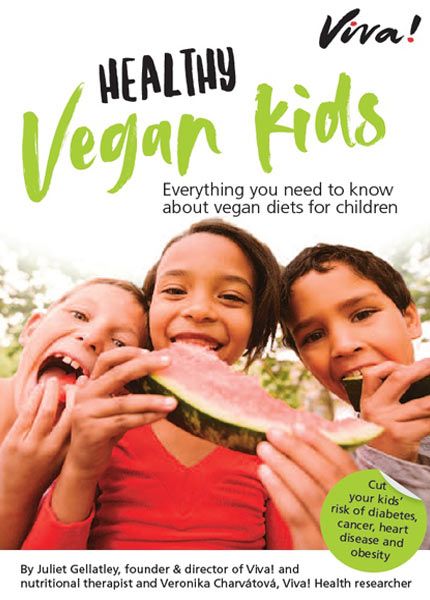 Everything you need to know about vegan diets for children
By Juliet Gellatley, founder & director of Viva! and nutritional therapist and Veronika Charvátová, Viva! Health researcher
A must-have guide for any parent who wants their child to be healthy and strong!
Just imagine if you read of a diet that produced these headlines:
"Heart disease rates tumble! Misery lifted for relatives and friends. Top heart surgeon says most heart ops avoidable."
"Cancer deaths slump!"
"Millions no longer classified as obese."
"Diabetes figures fall for first time."
"Food poisoning cases tumble – records no longer worth maintaining."
What diet could it possibly be?
A well-balanced vegan diet helps ensure children enjoy good health throughout their lives. This invaluable guide shows parents why a plant-based diet is so health protective. It covers what children aged two to 16
years need to eat and where to get it. It has an easy-to-digest food chart and portion size advice. It also explains why animal products can cause harm to children and adults. A fascinating and practical guide for anyone interested in helping children eat more healthily.