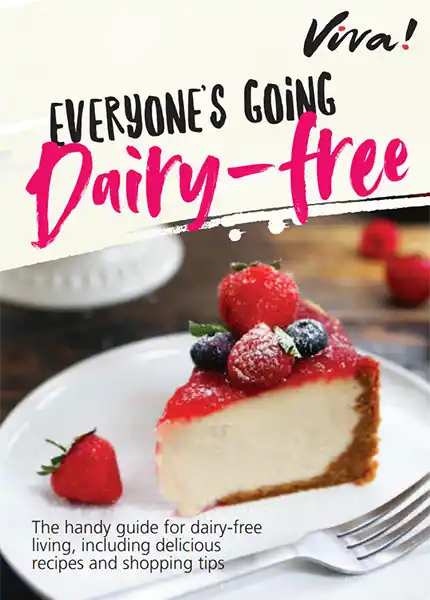 Everyone's Going Dairy-free gives a stylish shake-up to one of Viva!'s most popular guides, the old How to Be Dairy Free. But it's more than just an update! We've revised the recipes and added lots of new features.
This stylish guide is not just for the dairy intolerant but anyone who wants to cut out dairy from their diet and explore the exciting and tasty world of dairy-free alternatives, whether bought or home-made.
What's it got? 40 snazzy colour pages chock-full of
divine dairy-free recipes to please everyone – Tiramisu, Speedy Pizza, Creamy Mushroom Stroganoff, Luxury Chocolate Mousse and much more
Viva!'s top dairy-free secrets (shhh!)
handy shopping tips – supermarkets and online stores
dairy-free products to buy or make
tofu and plant milk tips – different types and how to use 'em
eating out made easy
a handy Calcium-rich Foods chart
For all the health and nutritional low-down on why dairy-free is the way to be, see Why You Don't Need Dairy.