minute reading time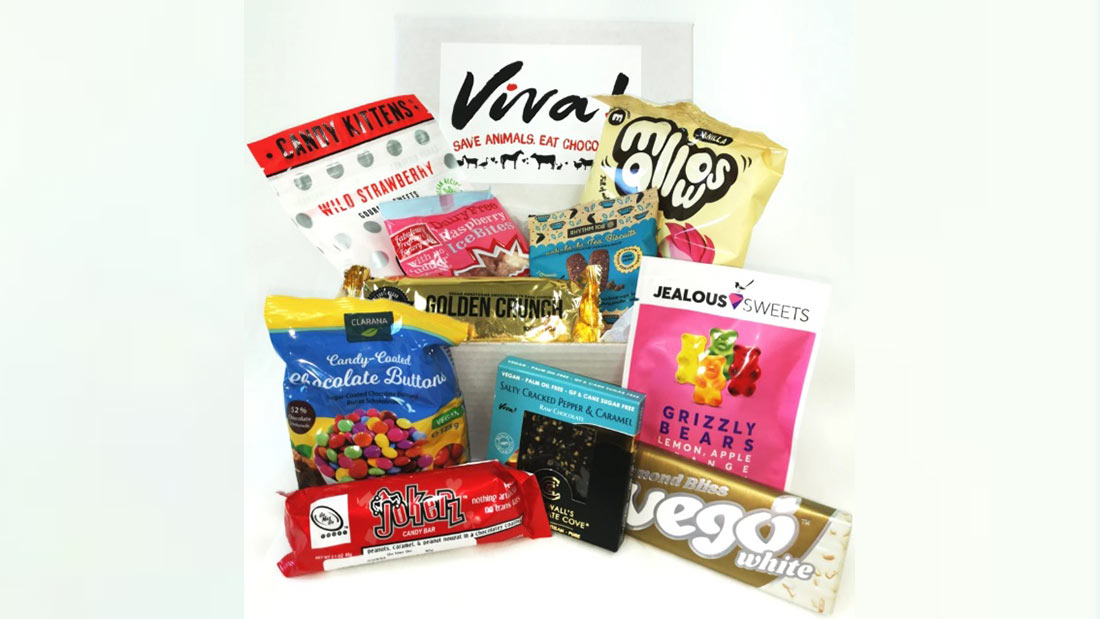 Here are our top five online vegan businesses to support during the coronavirus lockdown.
With coronavirus putting our social lives on pause for a bit, we're all hopefully saving a few more pennies than usual – which can only mean more vegan treats of course! During the lockdown, why not share some love to our vegan community, by supporting some of these great small businesses. After all, quarantine is an ideal time to focus on home comforts and self-care too!
1)    Viva! Shop
If you're missing your vegan chocolate fix while self-isolating, look no further than the Viva! Shop. Featuring classic chocolate favourites, easter treats, and if you're looking for a gift for a friend (or a self-care pick-me-up) try our new Vegan Surprise Treat Box! Check out our extensive book range for some cosy quarantine reading, and if you fancy a reading companion then we have a lovely vegan wine section to take a look at!
2)    Wild Sage + Co
Keep up the hygienic hand-washing and give your hands some loving by trying a gentle soap by Wild Sage + Co. They are a family run business in Herefordshire, and all of their soap is hand-made, natural and cruelty-free. Moisturising oils and fragrant essential oils are blended together to create gorgeous combinations, such as Frankincense and Orange, and Lavender and Geranium. Each combination is blended for specific skin types too, so there's something for everyone!
3)    Run with Wolves
While you're cosy on the sofa during this quarantine, we recommend lighting a vegan candle by Run with Wolves. All natural, hand-crafted, and made from sustainable soy, these candles are packed full of gorgeous essential oils, bringing our favourite natural outdoor smells straight into our home. A personal favourite of mine is the Amber Forest Soy Candle, with uplifting floral tones, fresh peppermint and an undertone of muskier essential oils. Many candles found on the high street contain animal fats, beeswax, and emit harmful chemicals when burnt. Run with Wolves are a great alternative and they are completely plastic-free too!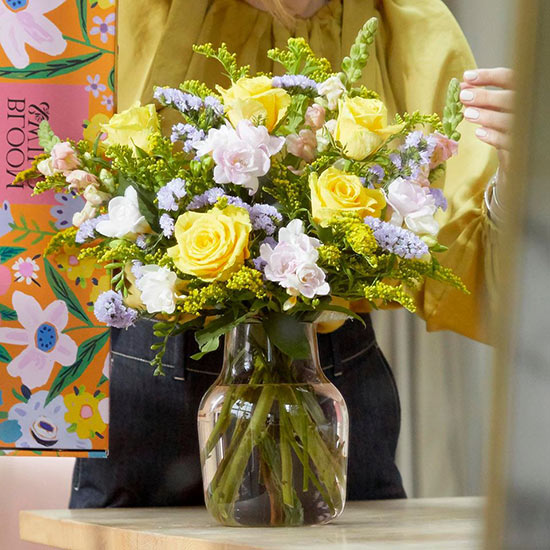 4)    Bloom & Wild
Missing a loved one, or a special occasion? Bloom & Wild present the perfect solution – sustainable wild-flowers straight through their letterbox! The most exciting post, ever. They would be such a lovely surprise for anyone to wake up to, and freshen up homes straight away! Also, the flowers are grown without pesticides and are responsibly sourced. When they've stopped looking their best, get creative by drying them out and try flower pressing. Or if crafting isn't your forté, pop them in your compost bin when you're done!
5)    Plant theory
We're all looking for a new lockdown hobby, and there's nothing more trendy at the moment than getting green-fingered. I recommend Plant Theory for some great seed kits, all GM free seeds, with peat-free and vegan compost, and completely plastic-free packaging! Assured with a 100% germination rate and easy to follow instructions, your plant babies will get the best start in life. I recommend growing plants that you can eventually harvest, such as the Zesty Herb Kit, or the Purple Veg Kit, so you can harvest the fruits of your hard work all through summer!
It's a great time to support small vegan businesses, so we hope this list inspires some home-loving and comfort!
---
For more vegan merch, sweets and treats, visit the Viva! Shop and help support our campaigns!