minute reading time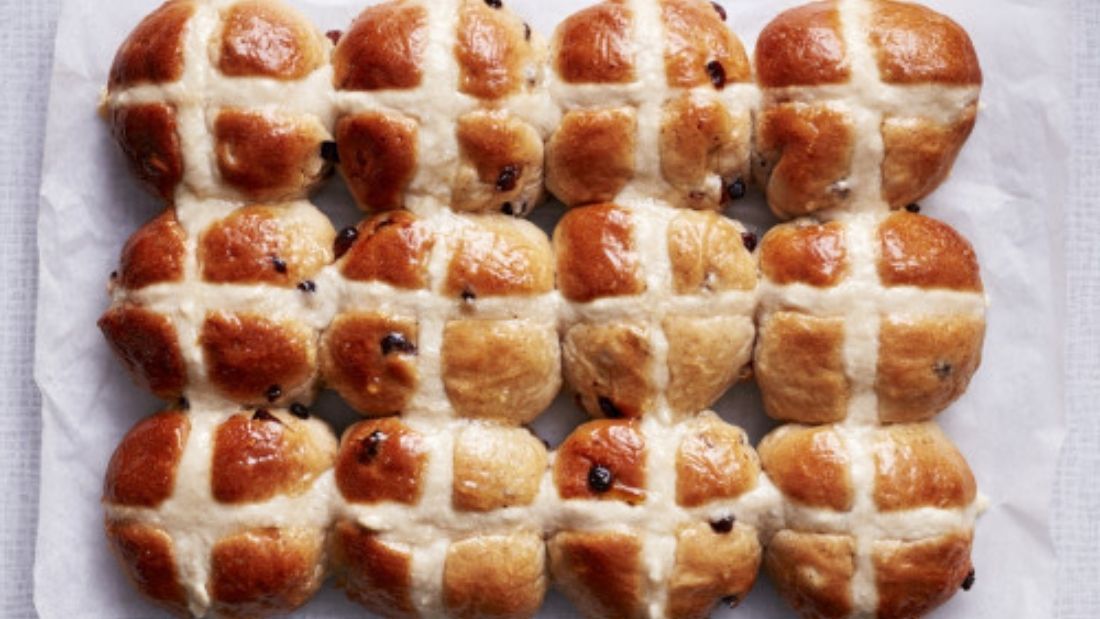 Indulge in some glorious vegan cooking this Easter weekend, with Vegan Recipe Club.
Did someone say double bank holiday weekend?! Make your Easter eggstra special with one of our three-course meal options from Vegan Recipe Club. 
Whether you're eating al fresco with friends or having a homely Sunday lunch, we've picked out our favourite three-course meal plans – so you can enjoy the restaurant experience from home!
Meal 1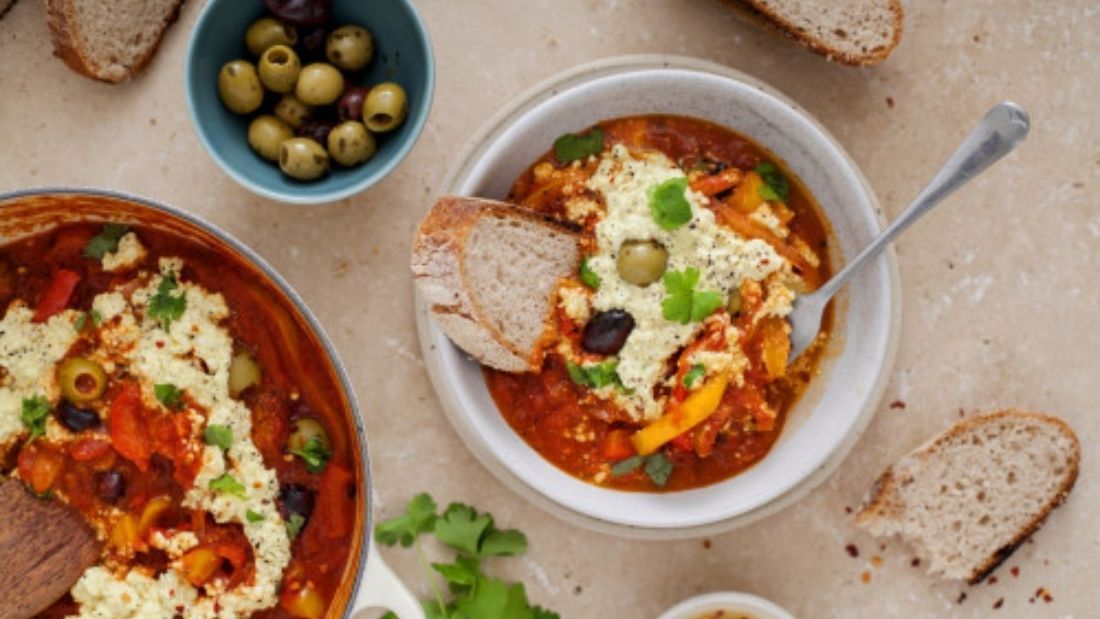 Start your Easter banquet with this veganised shakshuka recipe – using scrambled tofu. It's packed full of summery flavours and beautiful colours which are bound to impress your guests. Thank you CHOC Chick for this great recipe.
View this post on Instagram
Now it's time for the main event; and we're pulling out all the stops with this one. Our recipe is surprisingly easy to make but really delivers on flavour – and of course, it looks stunning. Pair it with a lovely side salad for a lovely main course.
View this post on Instagram
And of course, we wouldn't leave you without dessert! This light and fluffy cake will impress vegans and non-vegans alike, with the blueberries adding a delightfully fruity twist to the classic lemon drizzle cake.
Meal 2
We promise your guests will fall in love with this vegan take on the classic recipe. Tofu forms a healthy and delicious replacement for the egg whilst the vegan bacon takes it to the next level.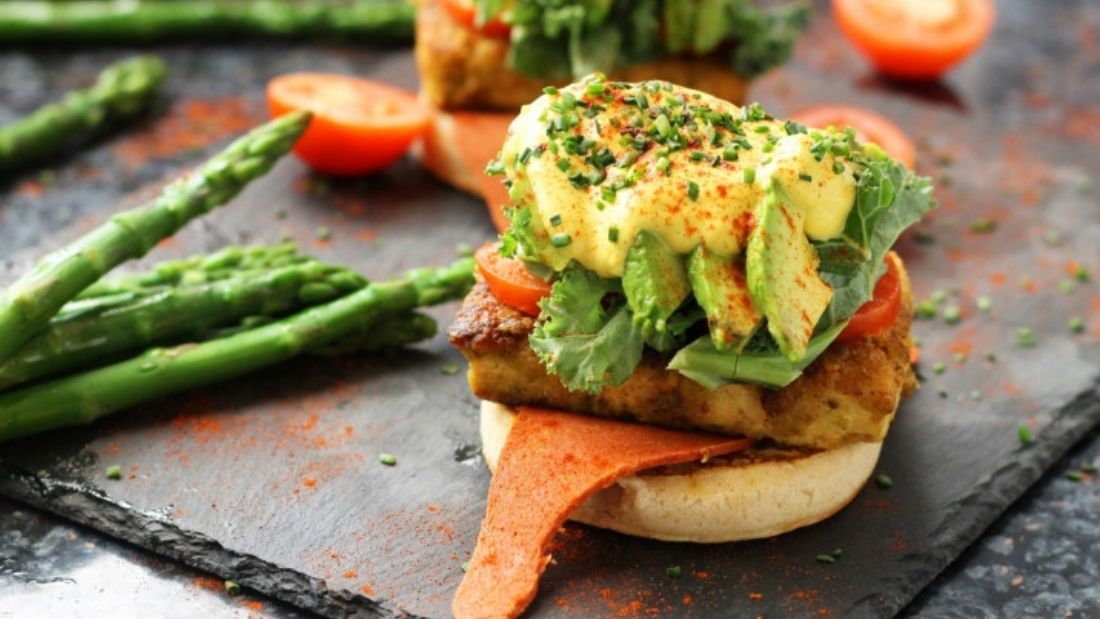 View this post on Instagram
If you're looking for a classic Sunday roast, then this is the option for you! The baked squash adds a lovely pop of colour to the tasty nut roast stuffing. Serve it up with fluffy roast potatoes and lots of vegan gravy! Thank you Rebel Recipes for this idea.
Fancy a Sunday bake? Challenge yourself to try homemade hot cross buns 🐥🐰

It's the best #Easter snack – toast, spread with #vegan butter and enjoy with a cup of tea! Thank you to our guest chef, Aimee Ryan, for sharing the recipe 💚 #hotcrossbuns https://t.co/YuB7ba2BHT pic.twitter.com/cMS1h2hsBu

— VegRecipeClub (@VegRecipeClub) March 21, 2021
It just wouldn't be Easter without hot cross buns! This delicious recipe from The Quarto Group delivers scrumptious warm buns straight out of the oven in time for dessert – or as a mid-afternoon snack, if you're too full from your roast. They keep for three days fresh and freeze well too – if they last that long!
For hundreds more vegan recipes, visit Vegan Recipe Club and follow us on social media – @veganrecipeclub on Facebook and Instagram. @Vegrecipeclub on Twitter.