Episode: 71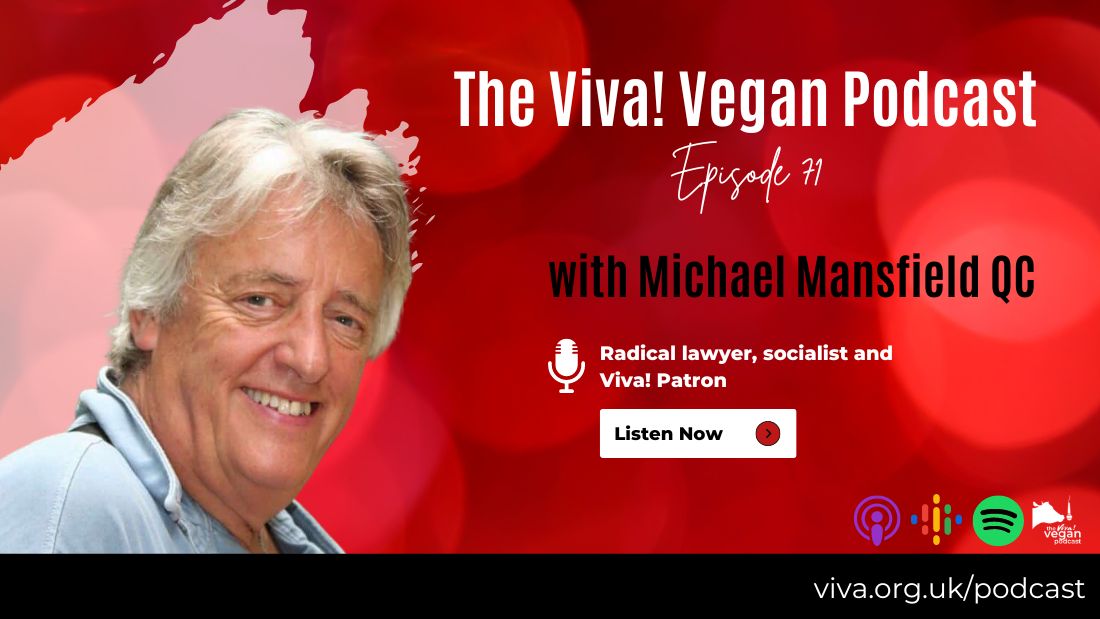 The Viva! Vegan Podcast, SeptemberEpisode #71: Michael Mansfield QC – English barrister, Head of Chamber and the "king of human rights work". 
Michael Mansfield QC, is a self-described "radical lawyer", who has participated in some of the most prominent and controversial court cases and inquests in British history. These have included the accused IRA bombers; the Birmingham Six; Bloody Sunday massacre; the Hillsborough disaster; the McLibel case and the deaths of Jean Charles de Menezes and Princess Diana.
In this episode he talks candidly to Viva!'s Tony Wardle about his socialism and tireless human rights work.
TRIGGER WARNING: This interview contains themes of suicide and grief.
Following the interview, Viva!'s Faye and Lex discuss Michael's unprecedented career and life story.
If you enjoyed the show, please don't forget to rate, review and subscribe to help new listeners discover us. 
About Our Show
Listen now by clicking the play icon below. We're also on Apple Podcasts, Google Podcasts, Spotify and lots of other apps and websites.
Get the latest episode every month, straight to your mobile device or computer. It's automatic and completely free.
Copyright owned by Viva! Bristol 2022. Not for re-use without our written agreement. All featured music and content used by permission. Produced by Faye Lewis and Lex Rigby for Viva!.
This podcast is sponsored by Beer 52 who are offering Viva! supporters a FREE case of eight vegan craft beers. That is eight craft beers, free from any animal products, sourced and curated from the best breweries on the planet for FREE! (excl. delivery). Go to beer52.com/veganviva to find out more.