Episode: 52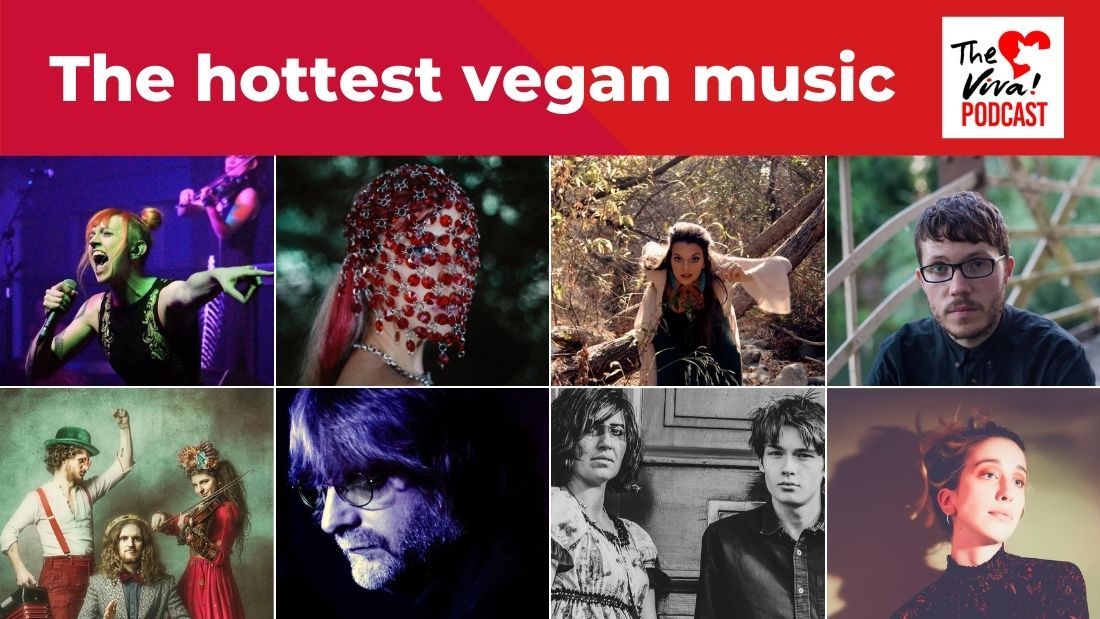 Our Top Tracks – Curated Just for You
To celebrate Veganuary, we have selected our absolute favourite music tracks from the year and look to new music for the year ahead.
If you're missing live music and festivals, we've got you covered!
From folk, to indie, to prog rock – there is something for everyone in the Viva! Vegan Music Special. Each of our tracks has been chosen by the wonderful Gavin Chappell-Bates. So get comfy, make yourself a nice drink, and tune into the Viva! Vegan Music Special.
It's Time to Discover…
Birdeatsbaby are an 'indie noir' progressive rock band from Brighton with an international cult-like following! Their music celebrates the strange and obsessive, the freakish and the free-thinking. We feature their haunting track, Silence.
Cambridge based singer-songwriter Luke James Williams has been selected by BBC 6 Music Recommends and has received rave reviews from Tom Ravenscroft, Lauren Laverne and Steve Lamacq. We feature his latest single, Blood Jump.
Mobius Loop create gloriously eccentric gypsy folk music! Known for their intimately powerful and energetic live performances, Mobius Loop are on a mission to share a positive vegan message. We feature their fantastic track, May All Beings Be.
Eleanore & the Lost is the creation of British singer and songwriter, Eleanore, composer of symphonic folk rock music with gothic elements, deep in the beautiful English Surrey Hills. We feature her Kate Bush-esque track, My True Nature.
And So Much More!
This is just a taster of the wonderful musicians featured in our extra special music podcast! Our podcast also features Inanna, Barbara Helen, DreamKids, Jenny Mahler, Emi V, Peace on Your Plate, MeMe Detroit, Tally Spear, Ian Bailey and Rebecca Shelley. Plus an interview with Jordan, the organiser of Vegan Camp Out.
About our show
You can hear this show via Apple Podcasts, Google Podcasts, Spotify, and on lots of other apps and websites. Spread the word! Don't forget to share us on Facebook and Twitter!
Get the latest episode every month, straight to your mobile device or computer. It's automatic and completely free.
Copyright owned by Viva! Bristol 2020. Not for re-use without our written agreement. All featured music and content used by permission. Produced by Helen Wilson for Viva!.