Episode: 67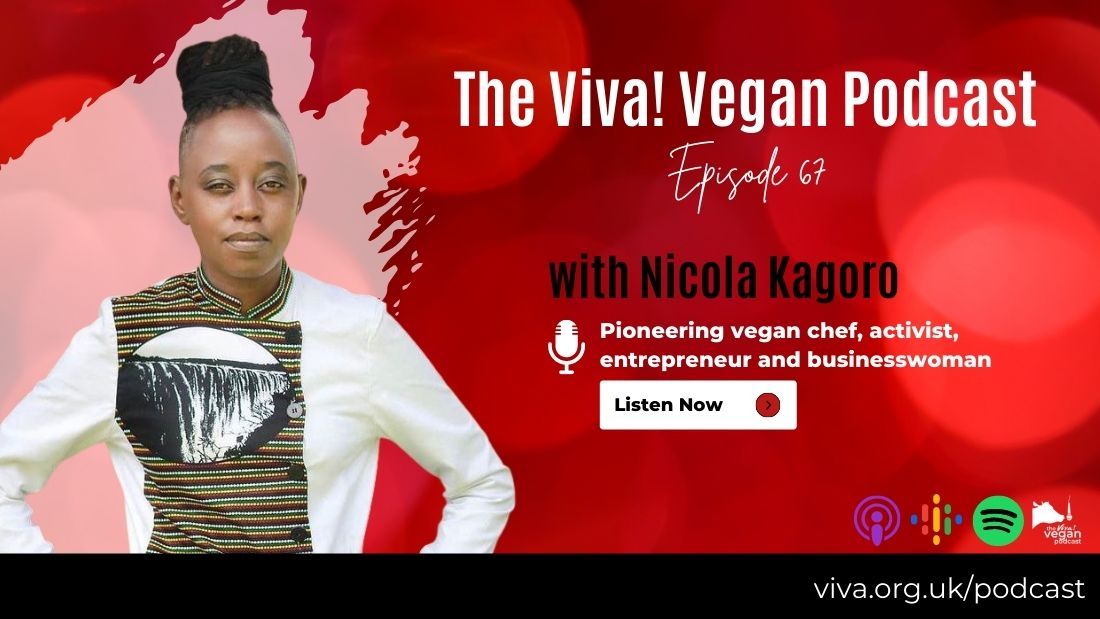 The Viva! Vegan Podcast, MayEpisode #67: Nicola Kagoro, a.k.a. Chef Cola – Pioneering vegan chef, activist, entrepreneur and businesswoman.  
Nicola Kagoro, a.k.a. Chef Cola, is a pioneering female Zimbabwean vegan chef at the helm of African Vegan on a Budget. One of her primary aims through her work with African Vegan on a Budget is to spread awareness of vegan culture across Africa and give people the tools and knowledge to actively integrate plant-based eating into their lifestyles.
She is also the founder of Back to Black Roots, which was created in 2017 as a collaboration with Damien Mander, the founder of the International Anti-Poaching Federation (IAPF). The aim was to provide the 100% plant-based food that fuels the Akashinga women through their training, daily duties, and short- and long-term patrols, as they protect nature and endangered species from poachers. In 2019, BTBR served more than 54,800 vegan meals to 150 Akashinga conservation rangers and support staff, many of these as field rations for consumption while on patrols.
Nicola is also the owner of A.V.O.A.B, Rainbow Friendly Festival, (an LGBTQ events and activist company), and African Inspired Dreams (a private holding and investments company).
Following the interview, Faye is joined by Viva!'s head of investigations, Lex, to talk about Nicola's incredible journey.
If you enjoyed the show, please don't forget to rate, review and subscribe to help new listeners discover us. 
About Our Show
Listen now by clicking the play icon below. We're also on Apple Podcasts, Google Podcasts, Spotify and lots of other apps and websites.
Get the latest episode every month, straight to your mobile device or computer. It's automatic and completely free.
Copyright owned by Viva! Bristol 2022. Not for re-use without our written agreement. All featured music and content used by permission. Produced by Faye Lewis and Lex Rigby for Viva!.
This podcast is sponsored by Beer 52 who are offering Viva! supporters a FREE case of eight vegan craft beers. That is eight craft beers, free from any animal products, sourced and curated from the best breweries on the planet for FREE! (excl. delivery). Go to beer52.com/veganviva to find out more.