Episode: 54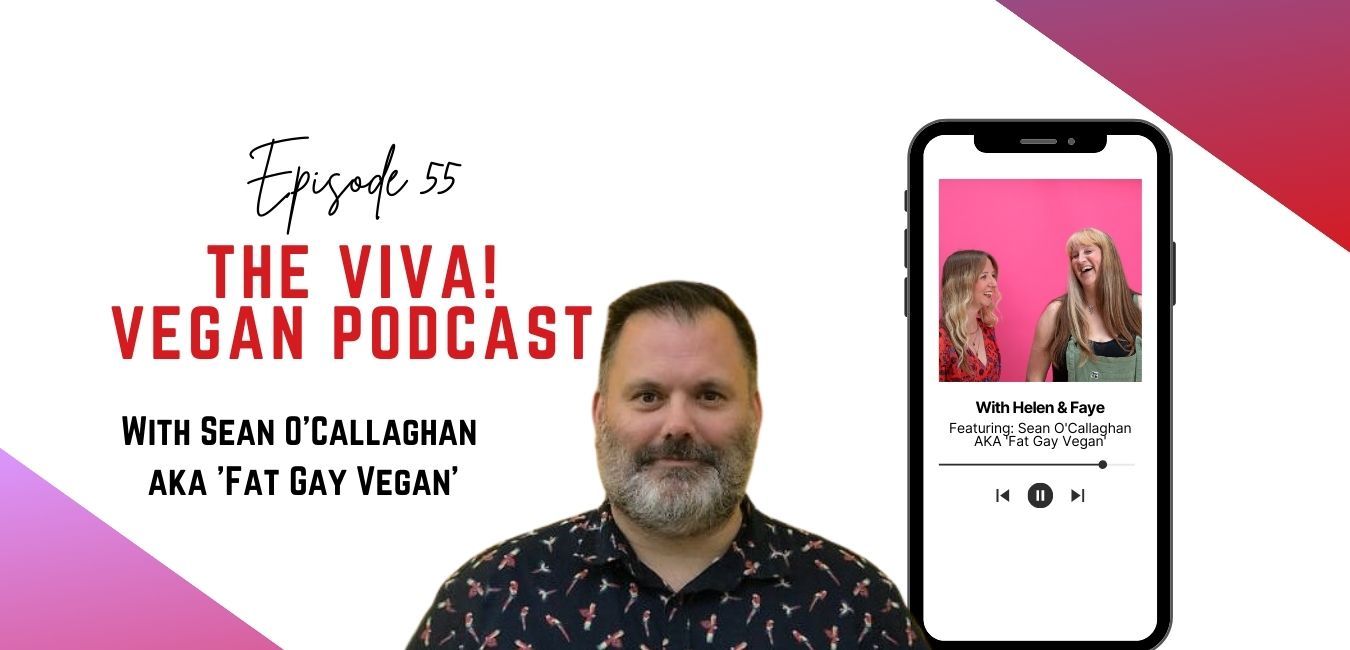 The Viva! Vegan Podcast

With Helen Wilson and Faye Lewis
Episode 55: Sean O'Callaghan, Fat Gay Vegan
In this new episode format, we talk to Sean O'Callaghan aka the Fat Gay Vegan, who is one of the world's most famous and established vegan bloggers.
Sean is well-known and loved as an event planner, author and general lover of vegan food and drink, with over 67k followers on Instagram. He is based in the UK and Mexico and has been the face of the award-winning Fat Gay Vegan since 2010, building up a huge following through his no-fuss approach to blogging about vegan dining from an ethical rather than 'health trend' standpoint.
Sean spoke to Helen about how veganism has become a 'dirty word', about the lack of inclusivity in veganism and why he loves Mexico.
Over a coffee, Viva!'s Head of Communications, Faye Lewis, joins Helen to reminisce about MySpace and unravel some of the issues raised by Sean, including the loss of grassroots animal rights issues within modern-day veganism and inclusivity issues within the vegan movement.
This podcast is sponsored by Oxford Clay handmade ceramics. They make beautiful ceramics with minimal impact on animals, humans and the environment. All their ceramics are fired using renewable energy and are vegan certified. Looking for a vegan-friendly gift? Send a free gift message and card with your order (option at the checkout).
Shop online here. 
Follow on Instagram here.
Follow on Pinterest here.
ABOUT OUR SHOW
You can hear this show via Apple Podcasts, Google Podcasts and on lots of other apps and websites. Spread the word! Don't forget to share us on Facebook and Twitter!
Get the latest episode every month, straight to your mobile device or computer. It's automatic and completely free.
Copyright owned by Viva! Bristol 2021. Not for re-use without our written agreement. All featured music and content used by permission. Produced by Helen Wilson for Viva!.