Episode: 65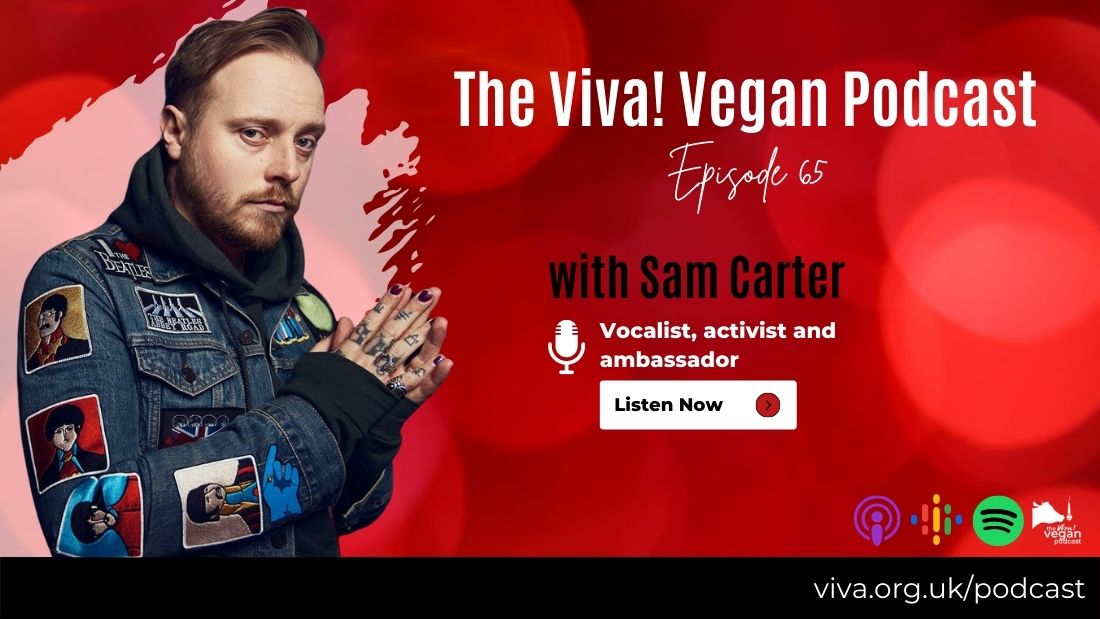 Sam Carter – The Architects frontman discusses his Number One UK album, his vegan journey, being a Sea Shepherd ambassador and his love of animals.
Sam Carter is the explosive lead vocalist for British metalcore band, Architects – who last year, achieved their first Number One UK Album. The band has gone from strength to strength, playing The Royal Albert Hall during the 2020 lockdown and recording their latest album at Abbey Road Studios.
Sam is not afraid to use the stage to voice his opinions, often speaking out about veganism and other political issues. In fact, as of 2015, Architects are an all-vegan band and Sam is a UK ambassador for direct-action marine conservation organisation Sea Shepherd.
Viva!'s Faye Lewis caught up with the frontman to talk about veganism, his love of animals and why it is his dogs have a better life than he does.
Following the interview, Faye is joined by Viva!'s head of investigations, Lex Rigby, to talk about Sam's incredible story.
If you enjoyed the show, please don't forget to rate, review and subscribe to help new listeners discover us. 
About Our Show
Listen now by clicking the play icon below. We're also on Apple Podcasts, Google Podcasts, Spotify and lots of other apps and websites.
Get the latest episode every month, straight to your mobile device or computer. It's automatic and completely free.
Copyright owned by Viva! Bristol 2021. Not for re-use without our written agreement. All featured music and content used by permission. Produced by Faye Lewis for Viva!.
This podcast is sponsored by Beer 52 who are offering Viva! supporters a FREE case of eight vegan craft beers. That is eight craft beers, free from any animal products, sourced and curated from the best breweries on the planet for FREE! (excl. delivery). Go to beer52.com/veganviva to find out more.