Episode: 68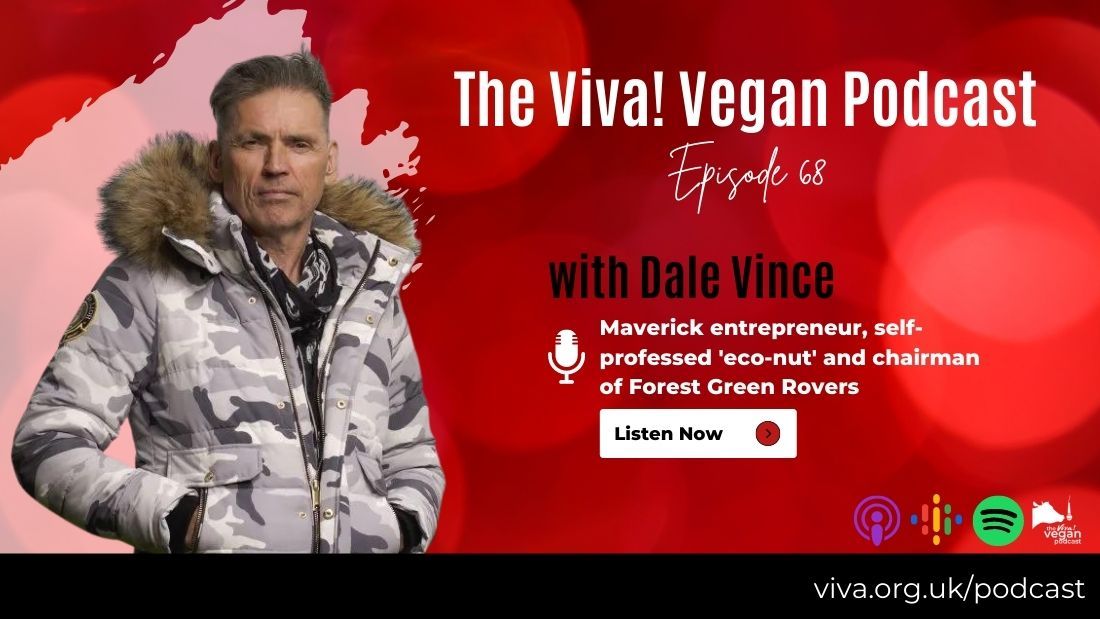 The Viva! Vegan Podcast, JuneEpisode #68: Dale Vince – Maverick entrepreneur, self-professed 'eco-nut' and chairman of Forest Green Rovers.
Dale Vince, founder of the pioneering green energy firm Ecotricity, has an unwavering mission to solve the unsustainability of life. In this episode of the Viva! Vegan Podcast, our head of investigations, Lex Rigby, gets to chat to him about the ways we power ourselves, how we travel and what we eat. Ultimately, his concerns here are what led him to pursue an alternative lifestyle and kick-start the green energy movement.  
In 2004, Dale was appointed an Officer of the Order of the British Empire (OBE) for services to the environment and electricity industry. He spearheaded the electric car, built the Electric Highway to power them and runs Forest Green Rovers – the world's first vegan football club. 
A former new-age traveller who once lived in an ambulance, he's now allegedly worth £100 million, having turned his core values into big business. 
Following the interview, Lex is joined by Viva!'s head of communications, Faye Lewis, to discuss electric vehicle purchasing decisions and the offside rule…
If you enjoyed the show, please don't forget to rate, review and subscribe to help new listeners discover us. 
About Our Show
Listen now by clicking the play icon below. We're also on Apple Podcasts, Google Podcasts, Spotify and lots of other apps and websites.
Get the latest episode every month, straight to your mobile device or computer. It's automatic and completely free.
Copyright owned by Viva! Bristol 2022. Not for re-use without our written agreement. All featured music and content used by permission. Produced by Faye Lewis and Lex Rigby for Viva!.
This podcast is sponsored by Beer 52 who are offering Viva! supporters a FREE case of eight vegan craft beers. That is eight craft beers, free from any animal products, sourced and curated from the best breweries on the planet for FREE! (excl. delivery). Go to beer52.com/veganviva to find out more.