Episode: 57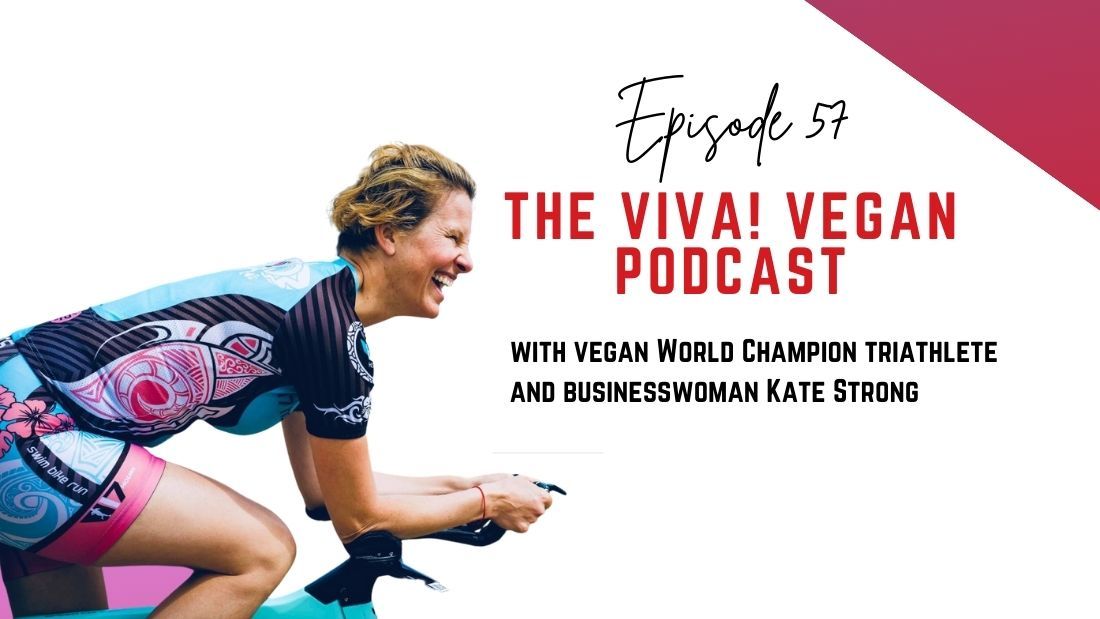 The Viva! Vegan Podcast
With Helen Wilson and Faye Lewis
Bringing you the very best stories and people in veganism
Episode 57: Kate Strong: Three times World Record Holder and World Champion Triathlete
In this episode, we talk to Kate Strong, the vegan athlete who has secured three Guinness World Records recently in a gruelling challenge on a static bike.
Kate, who is also a champion triathlete, now holds the record for completing the furthest distance on a static bike over 24 hours.
She began the challenge at 3 pm on May 26 in Bristol, UK. In order to beat the records, she had to cycle over 35.3km in one hour and 348km in 12 hours. We chat to her about her incredible journey as a vegan, an athlete and as a woman.
Helen and Faye's chat
Viva!'s Head of Communications, Faye, joins Helen to discuss the importance of strong female and vegan role models and what work still needs to be done for veganism to become even more widespread and normalised.
This podcast is sponsored by Beer 52 who are offering Viva! supporters a FREE case of eight vegan craft beers. That is eight craft beers, free from any animal products, sourced and curated from the best breweries on the planet for FREE! (excl. delivery). Go to beer52.com/veganviva to find out more.
ABOUT OUR SHOW
You can hear this show via Apple Podcasts, Google Podcasts and on lots of other apps and websites. Spread the word! Don't forget to share us on Facebook and Twitter!
Get the latest episode every month, straight to your mobile device or computer. It's automatic and completely free.
Copyright owned by Viva! Bristol 2021. Not for re-use without our written agreement. All featured music and content used by permission. Produced by Helen Wilson for Viva!.