Episode: 75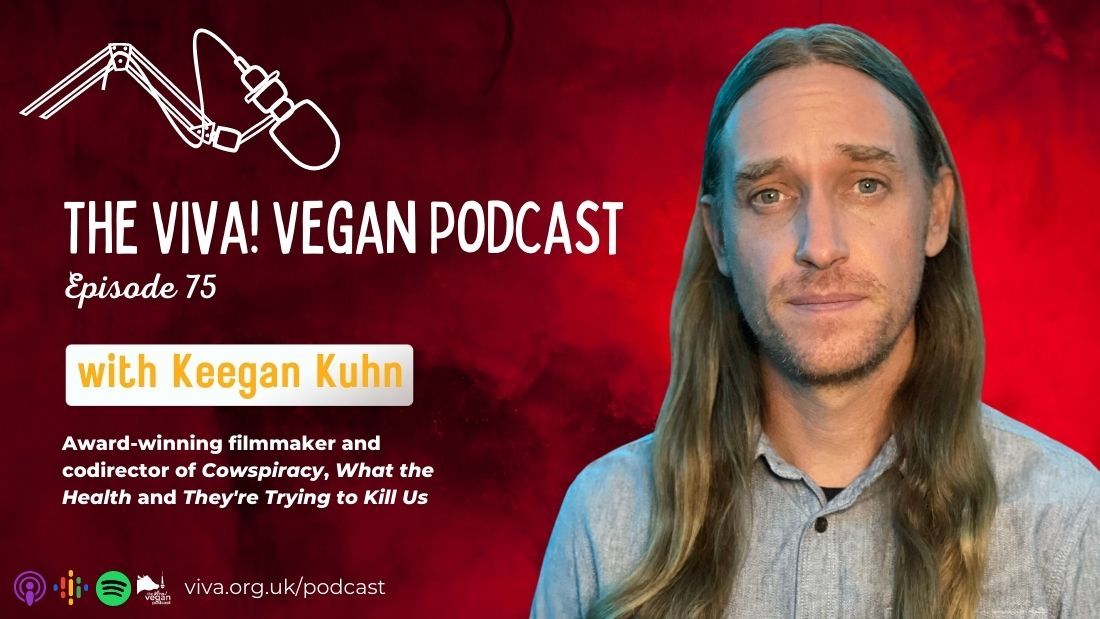 The Viva! Vegan Podcast, January
Episode #75: Keegan Kuhn – Award-winning filmmaker and codirector of hard-hitting documentaries Cowspiracy: The Sustainability Secret, What the Health, Running For Good and They're Trying to Kill Us
Keegan owns and operates First Spark Media, a digital film production company, creating media that encourages critical thought and inspires social justice. Raised with two rules – never to hurt anybody and always question authority – themes of compassion, sustainability and fairness naturally feed into his documentary-making.
In this interview, Keegan chats to Viva!'s head of investigations, Lex Rigby, about how it all began, what challenges he's faced in producing feature-length films that go against the grain and what he hopes to achieve with his work.
Lex is then joined by Faye Lewis, Viva!'s head of communications, to discuss punk rock, biointensive organic farming and memorising hard facts.
If you enjoyed the show, please don't forget to rate, review and subscribe to help new listeners discover us. 
About Our Show
Listen now by clicking the play icon below. We're also on Apple Podcasts, Google Podcasts, Spotify and lots of other apps and websites.
Get the latest episode every month, straight to your mobile device or computer. It's automatic and completely free.
Copyright owned by Viva! Bristol 2023. Not for re-use without our written agreement. All featured music and content used by permission. Produced by Faye Lewis and Lex Rigby for Viva!.
This podcast is sponsored by Viva! partners, Evergreen Insurance Services; an ethical insurance broker making positive changes in the natural world by helping wildlife and nature charities.