Episode: 63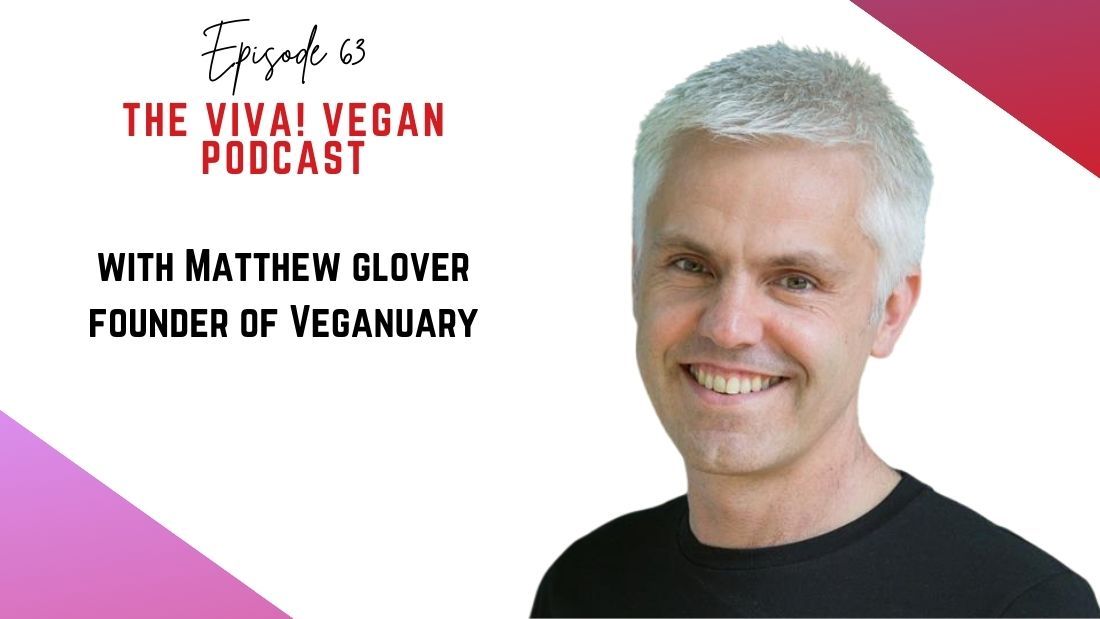 The Viva! Vegan Podcast, JanuaryEpisode #63: Matthew Glover – founder of Veganuary Kicking off January 2022 – or Veganuary 2022 – we interview campaign founder, Matthew Glover. Veganuary started in 2014 with just a few thousand sign-ups, it is now one of the world's biggest vegan campaigns, this year attracting participation from an estimated 600,000 people! Matthew shares his story with Helen, from finding veganism, establishing Veganuary and launching the incredible Million Dollar Vegan project. He heads up an investment management firm supporting vegan business, Veg Captial, and the delicious VFC (Vegan Fried Chicken) range now available in supermarkets. Taking part in Veganuary this year? – tune in to find out Matthew's top tips for success!
About Our Show
You can hear this show via Apple Podcasts, Google Podcasts and on lots of other apps and websites. Spread the word! Don't forget to share on Facebook and Twitter!
Subscribe to our emails and get the latest episode every month, straight to your mobile device or computer. It's automatic and completely free.
Copyright owned by Viva! Bristol 2021. Not for re-use without our written agreement. All featured music and content used by permission. Produced by Helen Wilson for Viva!.
This podcast is sponsored by Beer 52 who are offering Viva! supporters a FREE case of eight vegan craft beers. That is eight craft beers, free from any animal products, sourced and curated from the best breweries on the planet for FREE! (excl. delivery). Go to beer52.com/veganviva to find out more.
This podcast is also sponsored by Eden Treats who are offering Viva! supporters a discount on their luxury Christmas hampers. Simply go to edentreatcollection.co.uk and enter Vivaten at the checkout to enjoy a 10% discount.