Episode: 66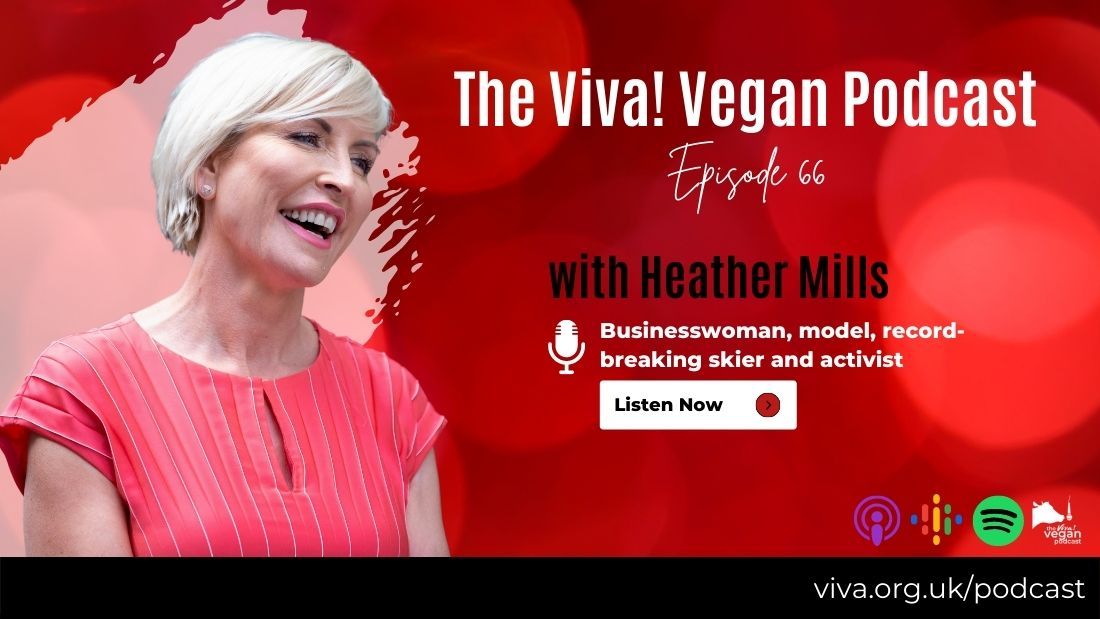 The Viva! Vegan Podcast, AprilEpisode #66: Heather Mills – Businesswoman, model, record-breaking skier and activist. 
Heather Mills is a pioneering vegan businesswoman who discovered the healing power of a plant-based diet after losing her leg in a tragic accident with a police motorcycle in 1993. She became a Viva! patron in 2005 and has even gone undercover on a pig farm with Viva!'s founder and director, Juliet Gellatley, to expose the cruel use of the farrowing crate.
Today, Heather's award-winning ethical food company, VBites, exports its 130 plant-based products to 24 countries. She also owns a 600,000 square-foot plant-based manufacturing facility, a cruelty-free make-up company called Be At One and a range of vegan algal oil supplements.
For the April edition of the Viva! Vegan Podcast, our head of investigations, Lex Rigby, has a candid chat with Heather about her campaign work to eradicate landmines and assist amputees, being the world's fastest female disabled skier and the problem-solving nature of her incredibly successful business model. 
Following the interview, Lex is joined by Viva!'s head of communications, Faye Lewis, to talk about Heather's extraordinary story.
If you enjoyed the show, please don't forget to rate, review and subscribe to help new listeners discover us. 
About Our Show
Listen now by clicking the play icon below. We're also on Apple Podcasts, Google Podcasts, Spotify and lots of other apps and websites.
Get the latest episode every month, straight to your mobile device or computer. It's automatic and completely free.
Copyright owned by Viva! Bristol 2021. Not for re-use without our written agreement. All featured music and content used by permission. Produced by Faye Lewis and Lex Rigby for Viva!.
This podcast is sponsored by Beer 52 who are offering Viva! supporters a FREE case of eight vegan craft beers. That is eight craft beers, free from any animal products, sourced and curated from the best breweries on the planet for FREE! (excl. delivery). Go to beer52.com/veganviva to find out more.