Rich Roll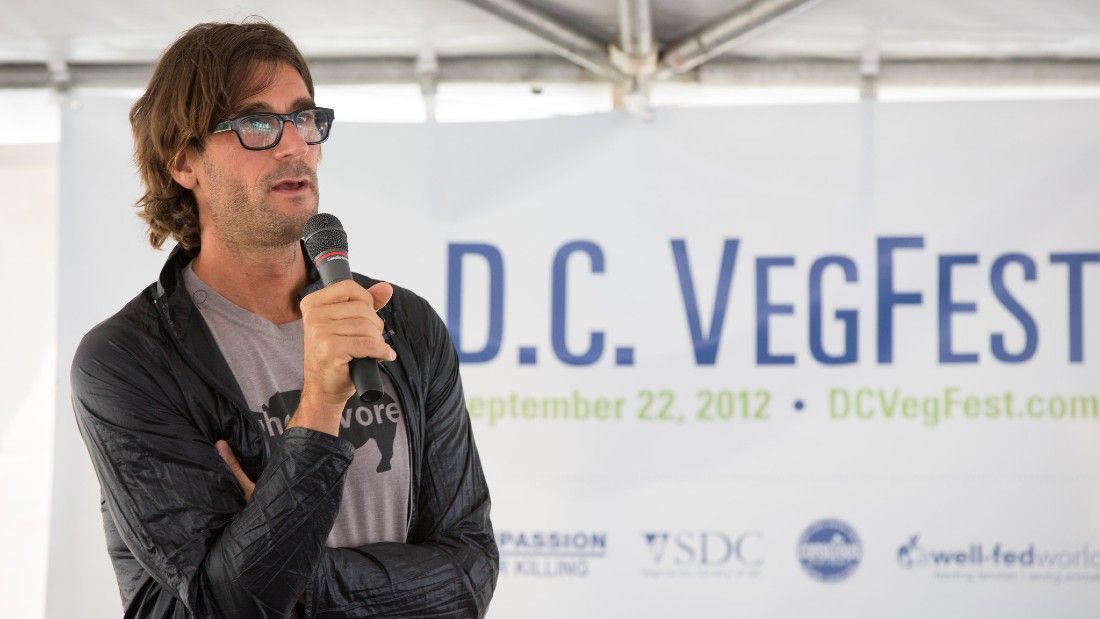 Rich Roll is an American ultra-endurance athlete, podcaster and author.
A former entertainment lawyer, Rich knew his life had to change when on the eve of his 40th birthday, he felt on the verge of a heart attack after being defeated by a flight of stairs. Although previously on the Stanford swim team, in the years that followed, a life of bad food habits and alcoholism had put him seriously out of shape. The very next day Rich Roll committed to getting his health back on track (literally) by lacing up his running shoes, returning to the swimming pool and , of course, by adopting a plant-based diet.
Two years later he was the first vegan to complete the 320-mile über-endurance Ultraman event, finishing in the top 10 men and as the fastest American competitor. The next year, he returned to the event and despite a dramatic bike crash, still finished in sixth place. Rich went on to complete a number of endurance events and wrote his memoir, Finding Ultra, about his journey from a down-and-out alcoholic to becoming "the world's fittest vegan".1Lelinwalla, M. 2018. The World's Fittest Vegan is a 51-Year-Old Ultra-Endurance Athlete. Men's Health. Available:  https://www.menshealth.com/fitness/a19460422/rich-roll-workout-vegan-diet/ [Accessed 4 May 2021].
After the publication of his book, Rich left his job as a lawyer and became one of the earliest pioneers of the podcast. The Rich Roll Podcast has become one of the most popular shows in the world. On the podcast, Rich sits down with a wide variety of people including vegan athletes, activists, physicians and other thought-leaders.
Although Rich initially went vegan for his health, he has become a spokesperson for the animals and the environment – both of which are close to his heart.
"Let's wrap up the protein question with one thought to ponder. Some of the strongest and most fierce animals in the world are PlantPowered. The elephant, rhino, hippo, and gorilla have one thing in common—they all get 100 percent of their protein from plants."2Roll, R. 2013. Finding Ultra: Rejecting Middle Age, Becoming One of the World's Fittest Men, and Discovering Myself. Penguin Random House. 
Scroll up