Novak Djokovic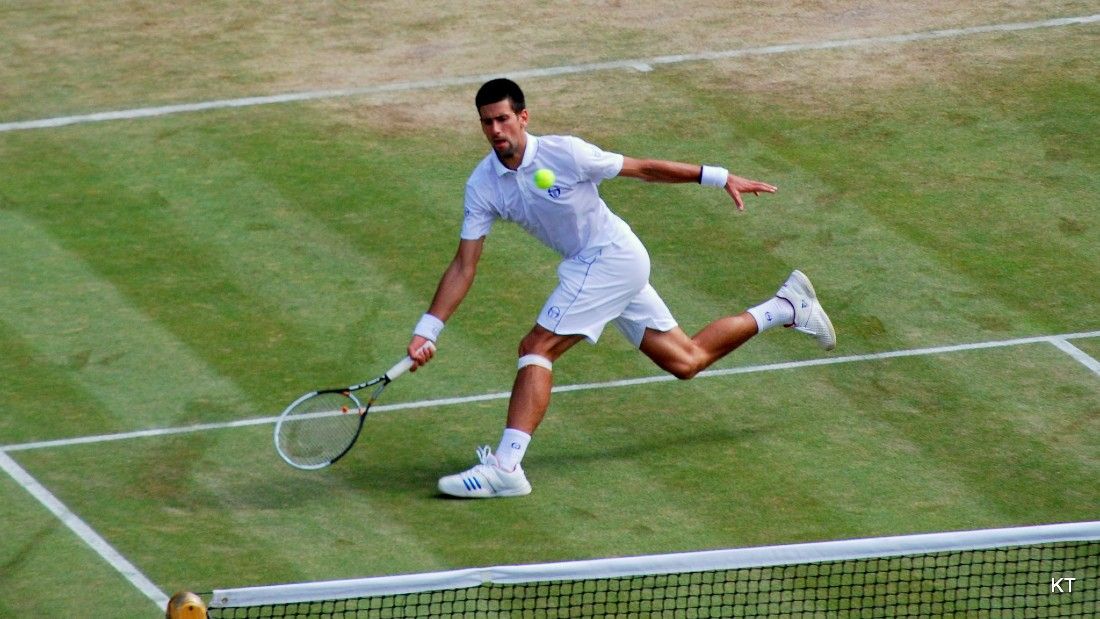 Novak Djokovic is a Serbian professional tennis player, currently ranked number one in the world.
He has competed in 28 Grand Slam finals and won 18 of them: Australian Open nine times, French Open once, Wimbledon five times and the US Open three times.
Although occasionally reported as eating fish, in 2020 he stated that he has eradicated all animal products from his plate and follows a strictly plant-based diet.1Bensinger, G. 2020. Novak Djokovic [online] In Depth with Graham Bensinger. Available: http://grahambensinger.com/index.php/episode-guide-2/episode-archive-2/novak-djokovic/ [Accessed 6 May 2021].  His initial dietary change was for health reasons: to deal with allergies and intolerances, and to improve his performance on the court.
Djokovic featured in and was an executive producer for The Game Changers, a documentary which explores the benefits of a plant-based diet for athletes.
"It's a lifestyle more than just a diet because you have ethical reasons as well, being conscious of what is happening in the animal world. The slaughtering of animals and farming and everything, that's obviously also a huge impact on climate change which maybe people don't talk about as much. It's more than a performance reason for me, it's a lifestyle, it's something I'm really proud of."2Vegan Food & Living. 2021. 21 Vegan celebrity quotes that will inspire you to go vegan. Available: https://www.veganfoodandliving.com/features/21-vegan-celebrity-quotes-that-will-inspire-you-to-go-vegan/ [Accessed 6 May 2021]. 
Scroll up